Updated: July 8, 2017 / Home » Computer and Internet Security » Bitcoin
Is Bitcoin mining profitable? The answer is subjective, it depends where you live and what type of hardware you own. BitCoin mining is profitable if you live in a country where electricity is cheap, such as China, or you have Solar Panels that generates free electricity. Even if you have access to cheap or free electricity, you will need a dedicated BitCoin mining hardware. A home computer powered by 3 SLi Nvidia GPU such as 1080 may do the trick.
See Also ➤ 16 Exchanges To Buy And Sell BitCoins / Ethereum Without Credit Card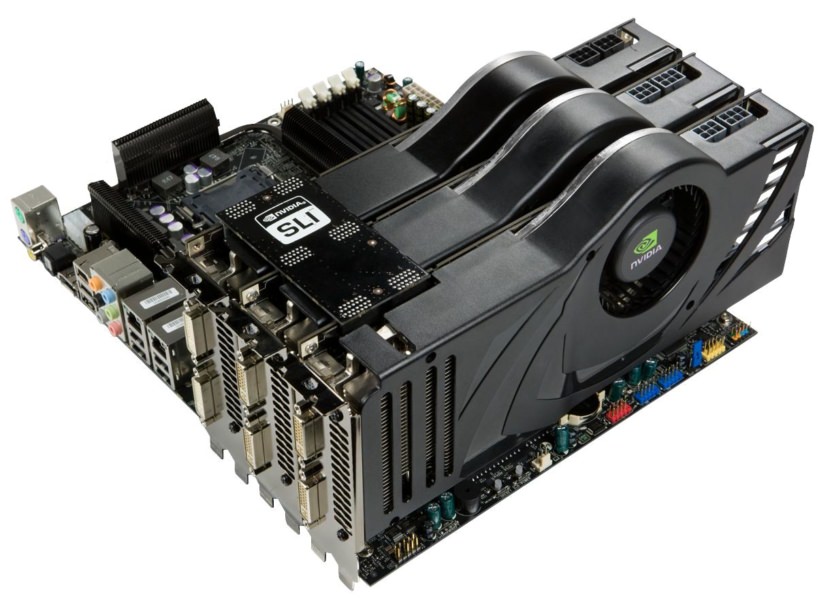 There are many BitCoin software, the trouble is, most of them are outdated. The main job of the software is to deliver the mining hardware's work to the rest of the Bitcoin network and to receive the completed work from other miners on the network. Hack: How To Make BitCoin Mining Profitable Again? Install Solar Panel and mine for BitCoins during the day, however solar panels simply do not offer enough energy to power a modern mining facility.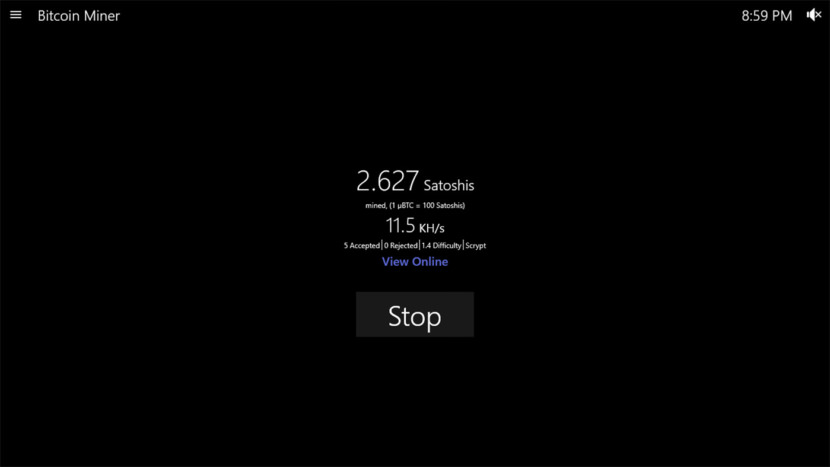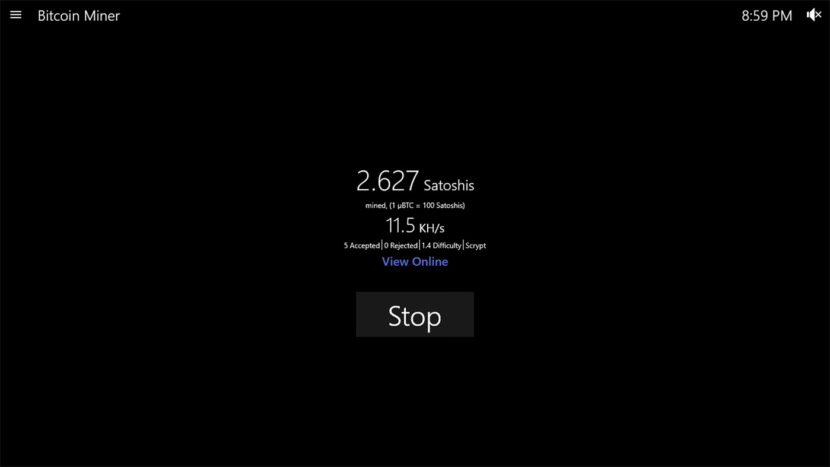 Let your computer earn you money with Bitcoin Miner, the free easy-to-use Bitcoin miner! Earn Bitcoin which can be exchanged for real-world currency! Works great at home, work, or on the go. Download Bitcoin Miner and start mining Bitcoin today! Bitcoin miners perform complex calculations known as hashes. Each hash has a chance of yielding bitcoins. The more hashes performed, the more chances of earning bitcoins. Most people join a mining pool to increase their chances of earning bitcoins. Mining pools pay for high value hashes known as shares.
↓ 02 – EasyMiner | Windows | Linux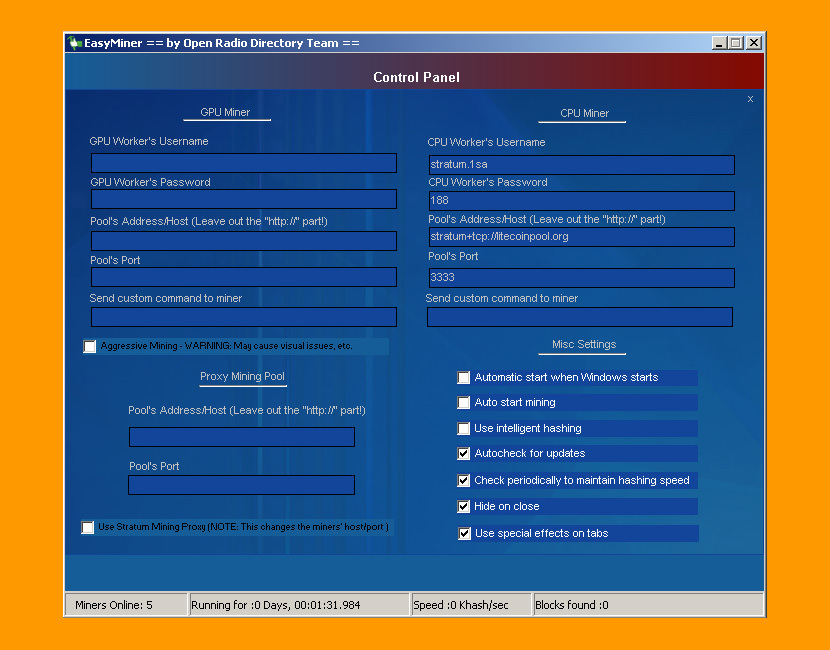 A simple easy to use UI for minerd.exe or cgminer.exe Bitcoin,Litecoin client. Highly optimized for x86, x86-64 and ARM architectures
It supports the getwork mining protocol as well as the Stratum mining protocol, and can be used for both solo and pooled mining.
Automatically uses SSE2, AVX and AVX2 instructions where available
Supports the Stratum mining protocol
Lightweight, only depends on libcurl and jansson
Tested on a wide variety of operating systems, including Windows
Features : cpuminer , cpuminer 64 , bitcoin , bitcoin miner , cpu miner , cudaminer , cgminer , gpuminer ( gpu miner ) , stratum mining proxy.
EasyMiner makes cryptocoin mining simple by ensuring maximum transparency with his featured log viewer.
↓ 03 – MinePeon | Windows | Raspberry Pi | Linux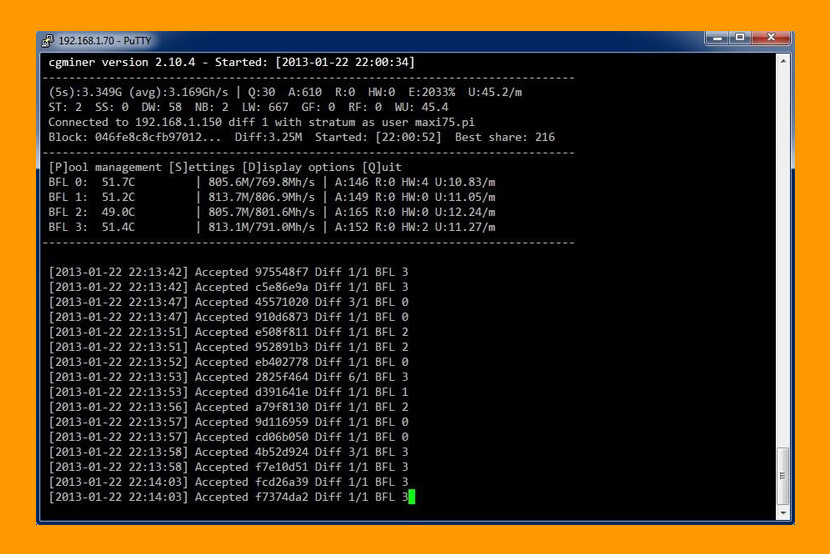 MinePeon is an arm mining platform for the earlier generation of bitcoin miners (ASIC & FPGA) that interfaced with a computer via USB. It ran on the Raspberry PI 1 & 2 and there was even a version or two for the Beagle Bone Black making it a very cheap and efficient alternative to running a full PC. Mining has moved on from those days to dedicated miners in dedicated farms just as it moved on from CPU & GPU mining.
It was a great project while it lasted and perhaps one day I may get back to it (who really knows what direction mining will go next) but for now, it is shelved. A new version would take many hours to put together so unless someone wants to through large amounts of bitcoin and me to take a few weeks off my normal scheduled it is unlikely to happen.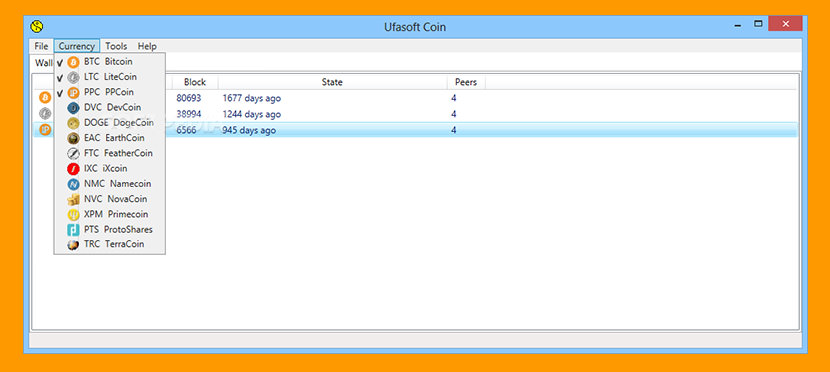 Ufasoft Coin is a Multi-currency bitcoin client and Miner. Supported currencies:
Bitcoin – BTC
Namecoin – NMC
Litecoin – LTC
Peercoin – PPC
Novacoin – NVC
DevCoin – DVC
TerraCoin – TRC
FeatherCoin – FTC
PrimeCoin – XPM
ProtoShares – PTS
DogeCoin – DOGE
EarthCoin – EAC
MetisCoin – MTC
iXcoin – IXC