Crowdfunding [ Complete List Comparison at Wikipedia ]is a process in which individuals pool money and other resources to fund projects initiated by other people or organizations. Crowdfunded projects may include creative works, products, nonprofit organizations, supporting entrepreneurship, businesses, or donations for a specific purpose.
🤣😍😂 10 Tips From David Ogilvy on How to Be a Great Salesperson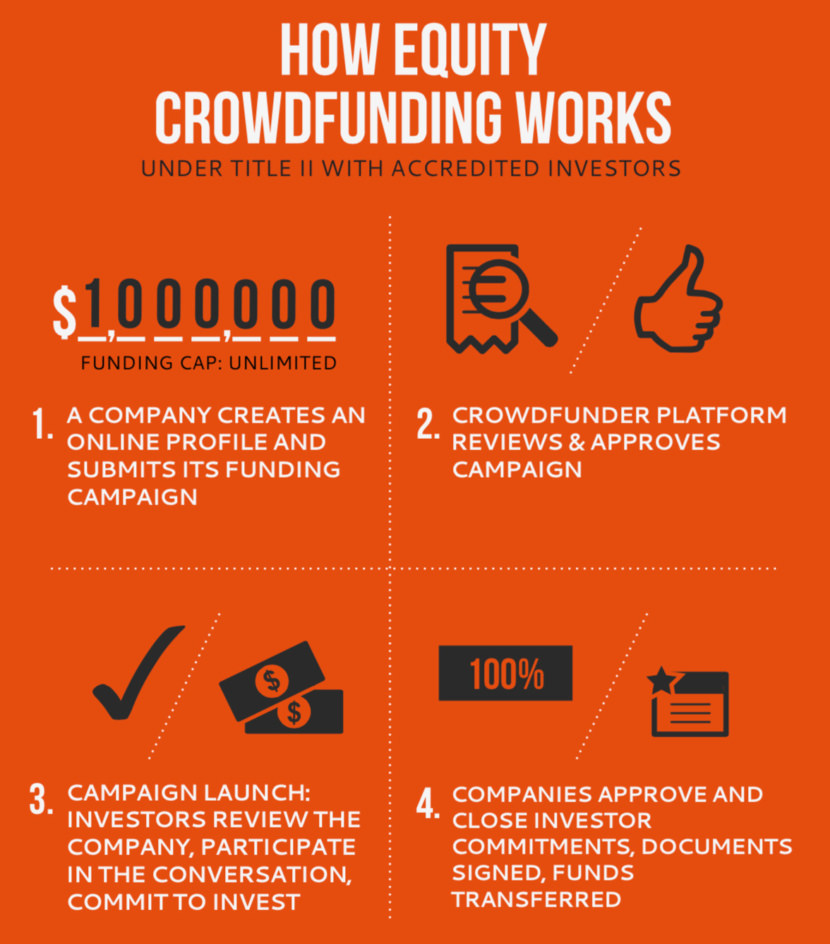 The big 3 crowdfunding websites are none other than KickStarter, Indiegogo and RocketHub. They accept projects of all varieties from all over the world. There are two basic models provided by all crowdfunding platforms. They offer a choice between them:
All or Nothing (AoN) – When the fund-raising period is over, money is only collected from the contributors if a predetermined minimum amount of money has been pledged. If the goal is not met, no money is collected.
Keep it All (KiA) – Whether the project goal is met or not, all of the funds collected (minus commission) are handed over to the entrepreneur. If he or she has insufficient funds to meet the objectives, then it is up to the recipient to refund them to the contributors.
5% fee for every successful project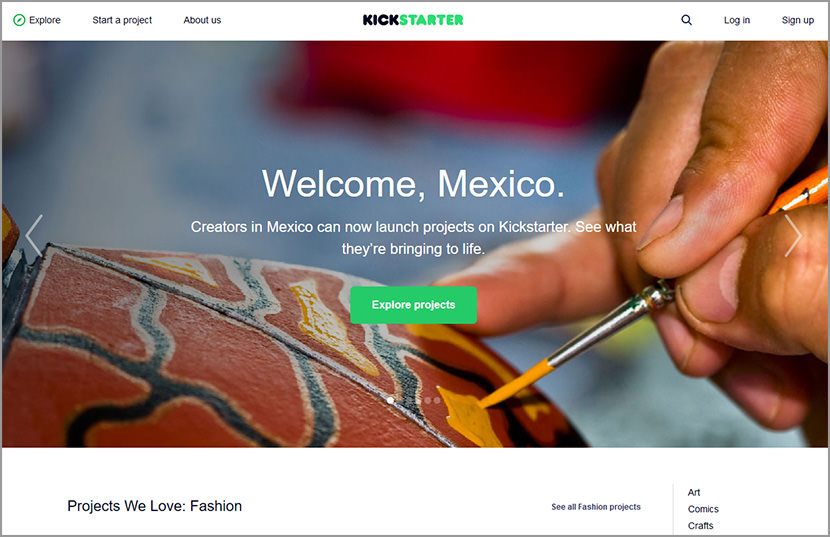 Kickstarter helps artists, musicians, filmmakers, designers, and other creators find the resources and support they need to make their ideas a reality. To date, tens of thousands of creative projects — big and small — have come to life with the support of the Kickstarter community.
↓ 02 – Indiegogo | KiA or AoN
4% from every raised fund, 3% will be charged for credit card processing, $25 wire fee for non-U.S. campaigns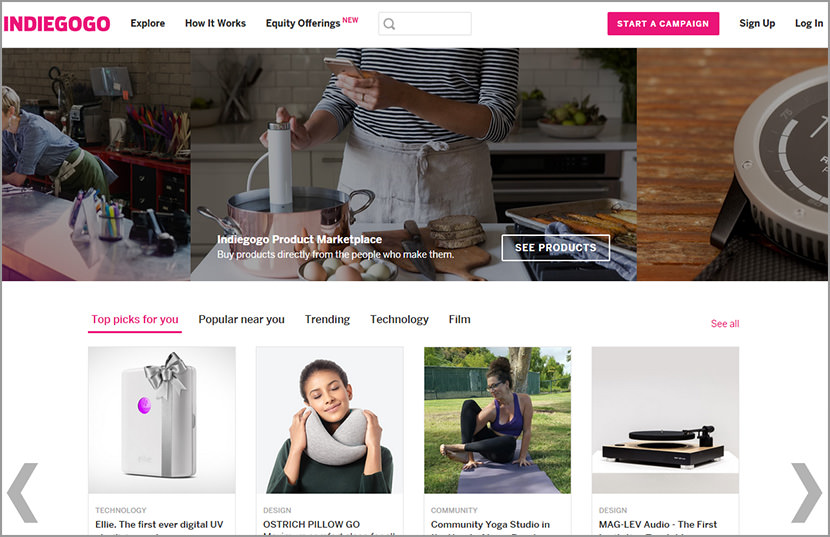 At Indiegogo, our mission is to empower people to unite around ideas that matter to them and together make those ideas come to life. With the help of our Indiegogo community, we're redefining entrepreneurship—shifting it from being a privilege to a right. Because every inventive idea should have its shot, and every creative entrepreneur should have their moment. Together, we can do anything.
4% of the fund for successful project, 8% for project ended without reaching the financial goal. 4% of credit card processing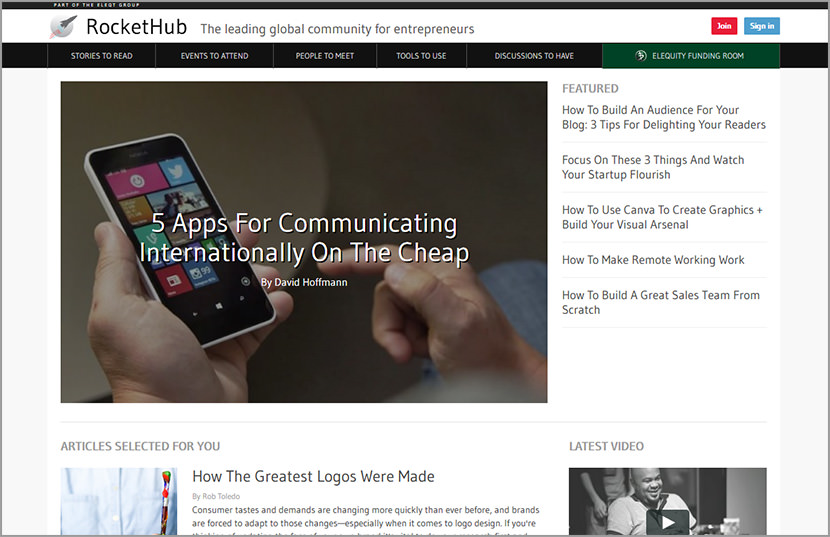 RocketHub is the world's leading social network for entrepreneurs. We believe entrepreneurs are the heroes of the business world and we are here to serve them. Similar to extreme sport athletes, entrepreneurs continuously take risks, reinventing themselves and their businesses in order to change and improve the world around us, while giving all and often sacrificing a big part of their lives for their companies.