A multi-user software allows multiple users to share a single PC. Each user can run any application, movie or game simultaneously. There are pro and cons using such a system, I disagree on using it in an office environment because if the main system is down, the entire office literally goes into a shut down. Such system is ideal where productivity is not a priority, such as public library. Works great on Microsoft Windows 10.
🤣😍😂 4 Free P2P Intranet Software – Create Home Office File Sharing Network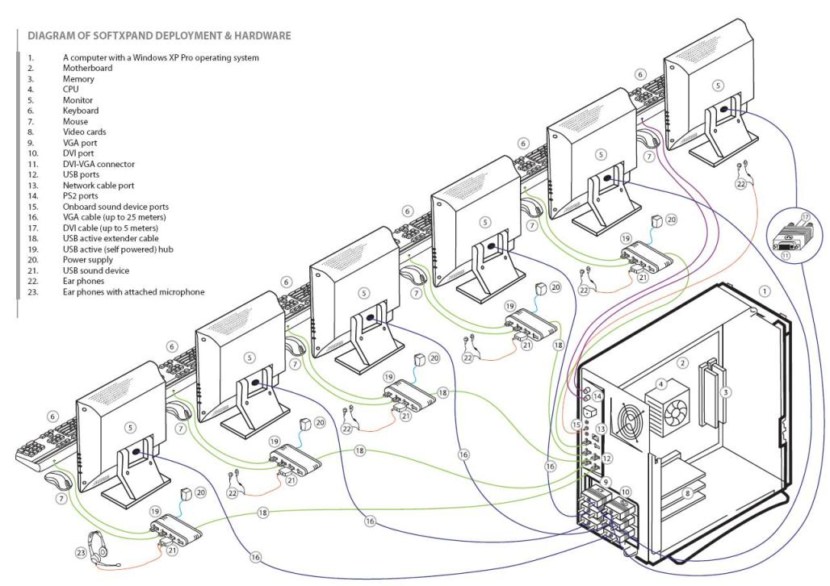 The software benefits of using this kind of system are:
Reducing your initial investment
Reducing your cost of upgrading
Offering ease of maintenance and services
Reducing Total Cost of Ownership (TCO)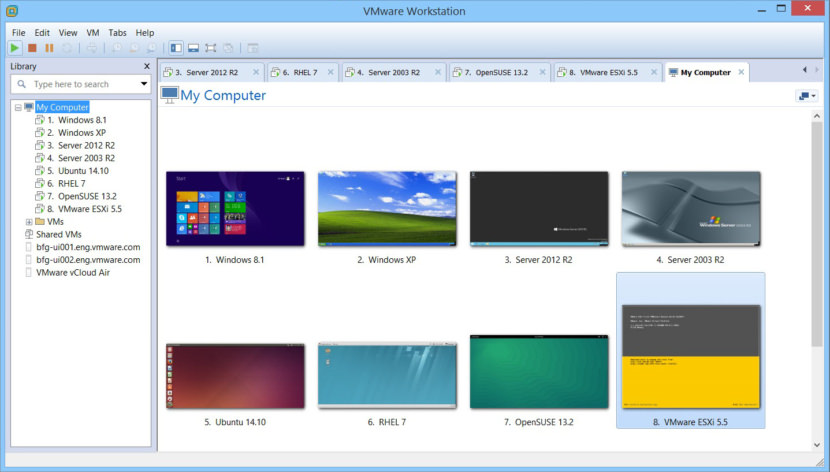 VMware Workstation Pro and VMware Workstation Player are the industry standard for running multiple operating systems as virtual machines on a single PC. Thousands of IT professionals, developers and businesses use Workstation Pro and Workstation Player to be more agile, more productive and more secure every day.
Built for Microsoft Windows 10 and More. VMware Workstation is one of the best ways to evaluate and test Windows 10 with your existing Windows PC. The simple but highly configurable virtual machine installation assistant makes it easy to install Windows 10 or Windows Server 2016 in a virtual machine from a disk or ISO image. With Workstation you can take advantage of new features like Cortina and Edge's inking capabilities, or even start building universal apps for Windows 10 devices.
↓ 02 – ibik Aster | Windows 10 | 2 to 6 Users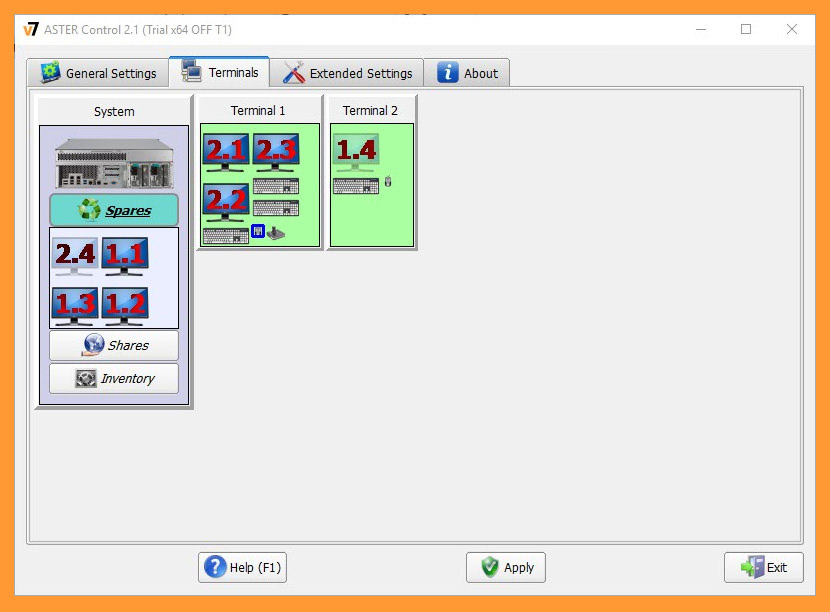 ASTER is a program (and only a program!) which allows you to create a few workplaces on the base of a single PC. ASTER is a multiseat software for Windows XP/7/8/10. ASTER does not use any thin clients and terminal stations, i.e. ASTER is an analog of such multiseat programs, as MS MultiPoint, SoftXpand, Betwin, Userful, etc. ASTER is being successfully used not only for equipping computer classes, libraries, offices and Internet cafes, but even for games and video!
To create an additional workplace, you just need to connect to the system block an additional monitor, keyboard and mouse (and if it is needed – microphone, speaker, joystick or gamepad). Monitors may be connected by VGA/DVI/HDMI/DP cables. After the installation the ASTER will provide an individual desktop for each monitor and you can use all workplaces independently as if each of them had their own PC.
Workstations in accounts departments, offices, banks, and post offices
Internet cafes, trade shows, workshops, conferences, and presentations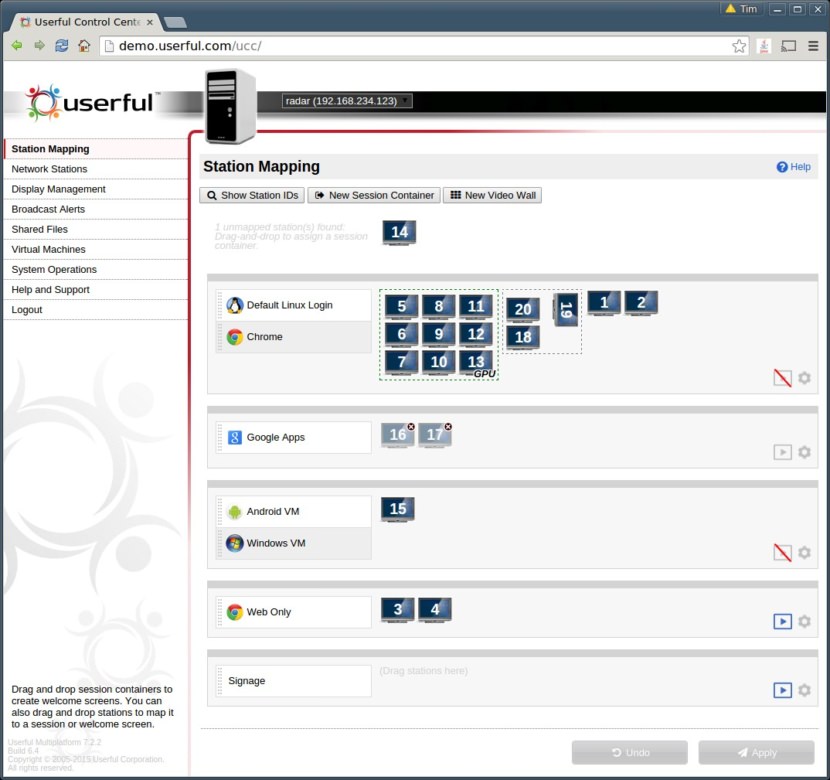 Streamline the deployment and management of a variety of digital displays with the simplest desktop virtualization software. Replace numerous physical PCs with affordable, low-wattage zero client devices all easily managed from one server. Any organization, from small retail stores to large call centers, can afford the flexible virtualization solution to reduce computing headaches and provide an exceptional desktop experience.
Userful Multiplatform, a virtual desktop software, delivers a choice of customized Microsoft™ Windows, Linux and a free, integrated cloud desktop simultaneously to multiple displays within a local area network. With a dramatic reduction of hardware, software and electricity requirements, Userful Multiplatform enables anyone to save money and still enhance computing power.
↓ 04 – ThinSoft BeTwin [ Discontinued ] | Windows 7 | 2 to 9 Users


ThinSoft has developed a powerful range of Thin Client software and hardware solutions for your business needs. BeTwin VS (64-bit) is the software that allows multiple users to simultaneously and independently share a personal computer running Windows Vista or Windows 7 (64-bit). Installation is simple. Install a second VGA card/adapter and connect it to the second monitor. Plug in a USB mouse, USB keyboard and, optionally, USB speakers. Finally, install the BeTwin VS software.
↓ 05 – SoftXpand MiniFrame [ Discontinued ] | Windows 7 | 2 to 10 Users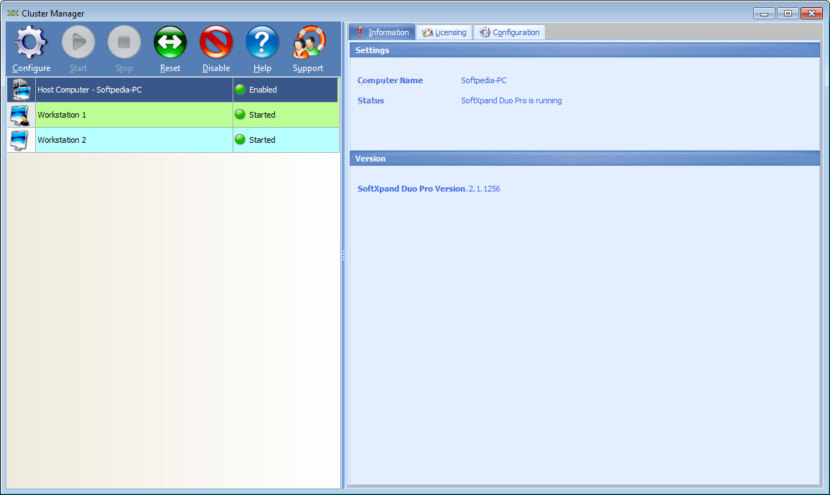 SoftXpand software enables multiple users to share a single computer simply by connecting additional sets of monitors, keyboards and mice. Why SoftXpand?
High performance – from text processing to Gaming & 3D-CAD
Simple implementation – video cards, USB & LAN
Work with any off-the-shelf hardware (no Thin Clients)
Native user experience (no RDP/Terminal servers)