There are no free SMS notification if you do not pay for these downtime monitoring services. Why is it important to monitor the uptime performance of your web hosting? Simply because of SEO, if your website is always down, Google might lower your ranking because by always sending broken links to their users it is a bad user experience.
😭 😍 😂 20 Fastest Professional WordPress Managed Hosting – Focus On Writing, Not Coding
It doesn't matter for what reason your website is down, you need to ensure that your website always stays up and running. These downtime monitoring services are like insurance, it is better to subscribe to a more expensive hosting with reliable uptime.
WordPress Only | Email Notification | Every 5 Minutes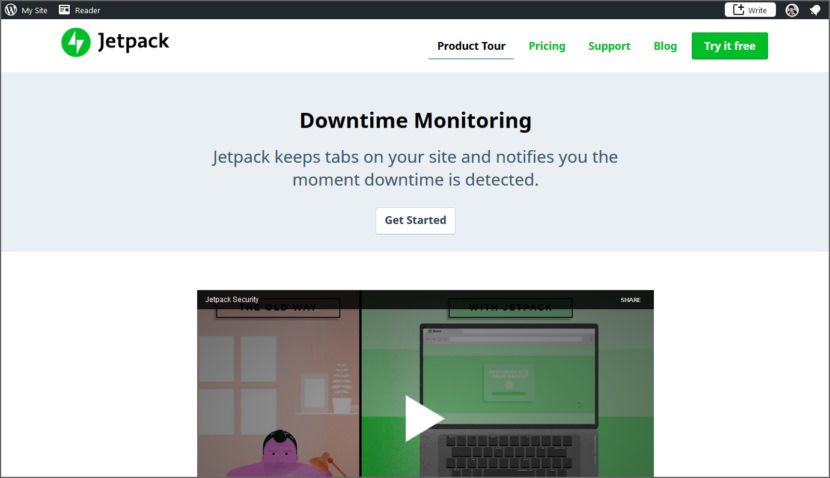 Jetpack's downtime monitor is a free service that will keep tabs on your site, and alert you the moment that downtime is detected. Once activated, one of our servers will start checking your site every five minutes. If it looks like something's gone awry, they'll fire off an email notification to the WordPress.com account that Jetpack is connected under.
Email / SMS (Paid) Notifications | Every 1 Minute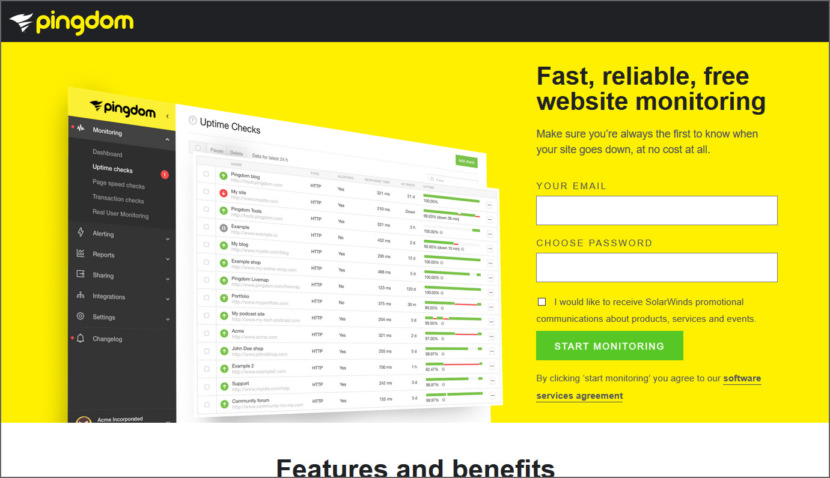 Pingdom has the infrastructure to do website monitoring from all over the world, as often as every minute. When something breaks, because it will, you're immediately alerted. Monitor your server uptime and receive instant notifications when something goes wrong. Pingdom has the infrastructure to verify that your website works, by automatically testing them as often as every minute from over 50 locations all over the world.
When something happens, you will immediately be alerted. You can get alerts when things break, on error messages, HTTP status, content changes, and lots more. When your website becomes available again our system will notify you that all is well.
Email / 20 SMS (Paid) Notifications | Every 1 (Paid) to 5 Minutes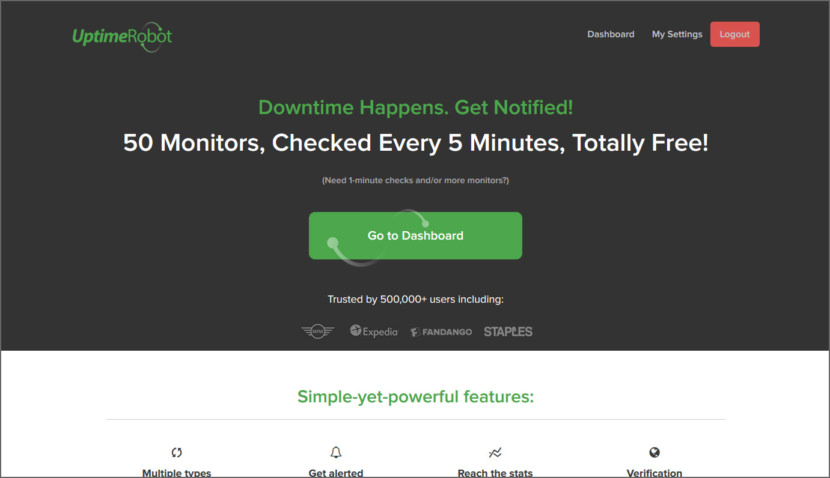 Everyone with a website knows that things can sometimes go wrong. Sometimes it is with the code, the server or the network. Uptime Robot is all about helping you to keep your websites up. It monitors your websites every 5 minutes and alerts you if your sites are down. Get alerted via email, SMS, Twitter, Slack, HipChat, Telegram, push and more. 50 Monitors, Checked Every 5 Minutes, Totally Free!
Email Notifications | Every 5 Minutes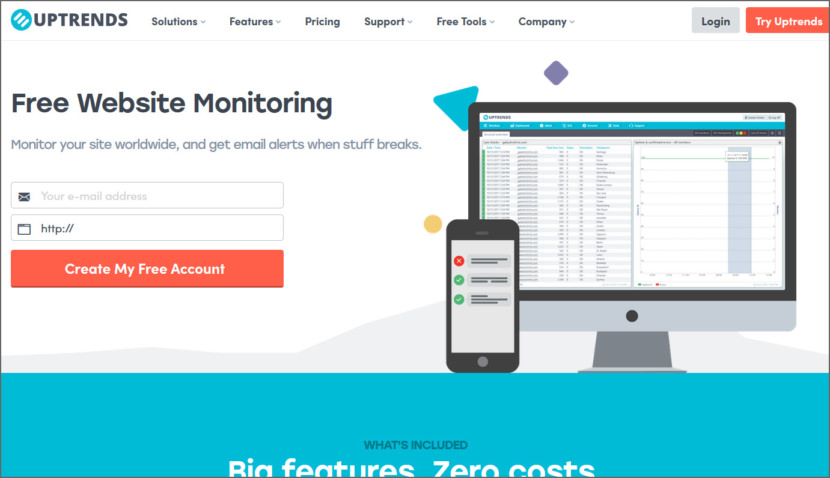 Monitor your site worldwide, and get email alerts when stuff breaks. Check your site from countries all over the world, such as the US, Canada, France, Germany, Netherlands, and the UK. You've got a life, so you can't watch your site 24/7. Uptrends can. So live your life, we will email you the minute we find a problem.
Email / SMS (Paid) Notifications | Every 30 sec (Paid), 1 (Paid) and 5 Minutes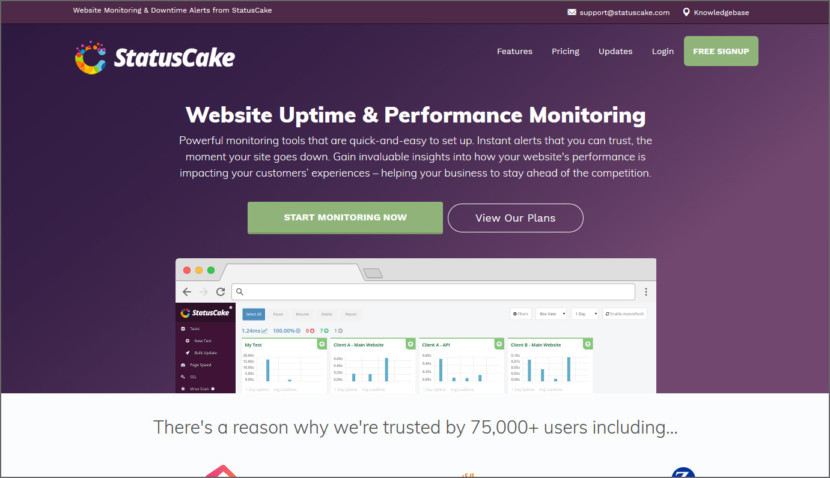 Powerful monitoring tools that are quick-and-easy to set up. Instant alerts that you can trust, the moment your site goes down. Gain invaluable insights into how your website's performance is impacting your customers' experiences – helping your business to stay ahead of the competition.
Choose how and when you get your alerts. Whether it's by email, SMS, Twitter or through third party integrations including Slack, Discord, Pushover, PushBullet, HipChat, PagerDuty, VictorOps, or OpsGenie, you decide.
Email Notifications | Every 1 Minute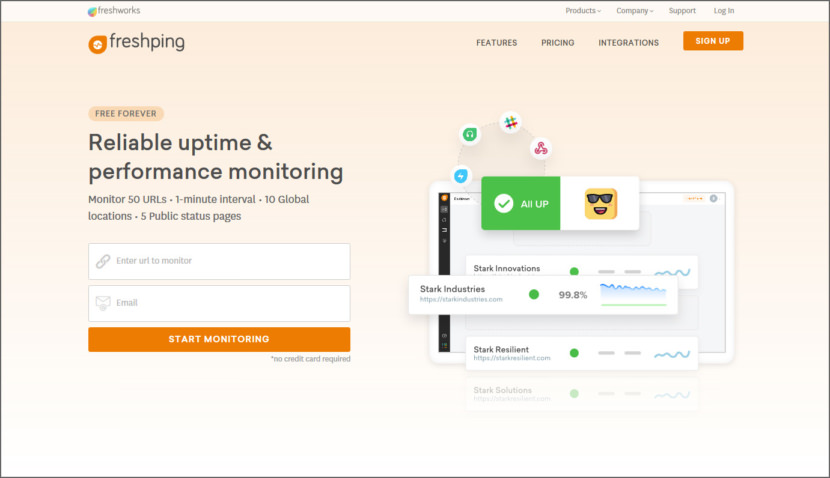 Freshping monitors your website every minute & notifies instantly if your website goes down. Slack, Twilio, Email & more. Wherever you are, receive downtime alerts on the go. Reliable uptime & performance monitoring, monitor 50 URLs every minute, FREE forever.
Email Notifications | Every 1 Minute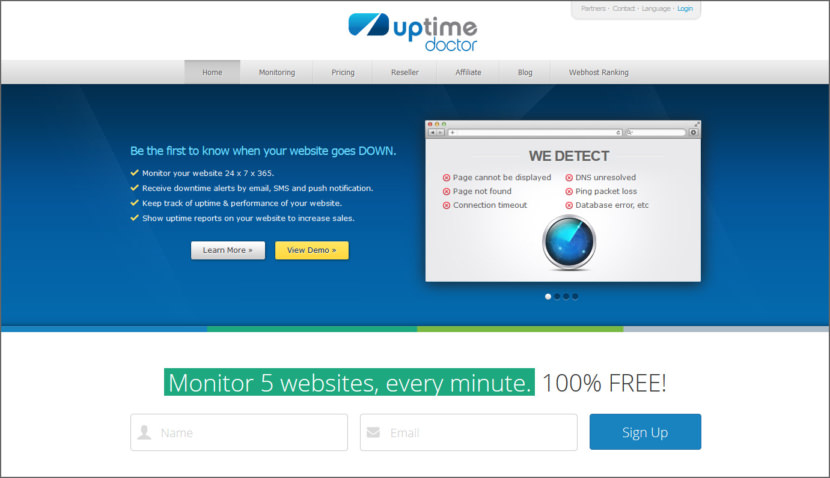 Getting started with Uptime Doctor is easy. Using our intuitive Web-based control panel, enter the URL you wish to monitor, and select the monitoring interval. The monitoring interval represents how often we'll check to see if the website is online and responding properly. The smaller the interval, the more frequently we'll check your website. Be the first to know when your website goes down.
Monitor your website 24 x 7 x 365.
Receive downtime alerts by email, SMS and push notification.
Keep track of uptime & performance of your website.
Show uptime reports on your website to increase sales.
Email / SMS (Paid) Notifications | Every 1 (Paid) and 5 Minutes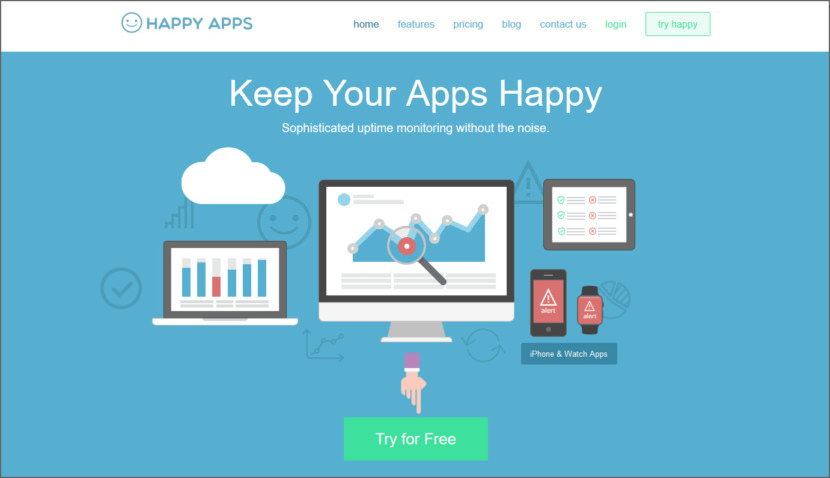 Monitor status of all your Apps & IT Systems at once. Happy Apps delivers SSH and Agent based connectivity to all your Apps across Private, Public, and Hybrid Clouds. Set up rules for proactive alerts. Alerts are delivered via SMS and email. Unique "Mute" feature and sophisticated monitoring eliminates unnecessary alerts for false positives.