When it comes to opening a new small restaurant, apart from having the best food, cost of running a restaurant will make or break your business in the long run. A small restaurant CRM (Customer Relationship Management) software is a specialized tool designed to help small restaurants manage and improve their interactions with customers. It serves as a central platform to store and organize customer information, track interactions, and implement strategies to enhance customer satisfaction and loyalty.
🤣😍😂 32 Free Simple Menu Templates For Restaurants, Cafes, And Parties
Small restaurant CRM software aims to enhance customer satisfaction, encourage repeat business, and build stronger relationships with customers. By leveraging customer data and insights, restaurants can create a more personalized and enjoyable dining experience, ultimately leading to increased customer loyalty and positive word-of-mouth marketing. It's important to choose a CRM system that aligns with the specific needs and size of the restaurant while being user-friendly for the staff to maximize its effectiveness and benefits.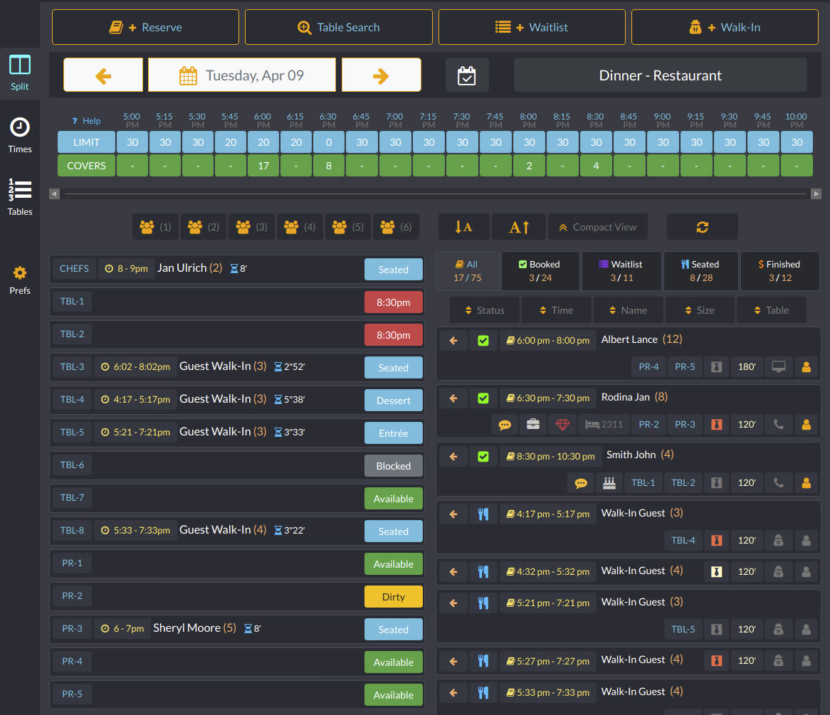 TableAgent is 100% free restaurant reservation system in the cloud. With TableAgent, you can make, manage and access your reservations anytime from any device, including phones and tablets. No monthly fees, no software to install. With TableAgent, you can also collect upfront payments and booking deposits.
TableAgent is a free restaurant reservation system app in the cloud offering restaurants an alternative to expensive reservation software currently available. TableAgent is easy to use, time-saving, web-based restaurant reservation system platform. No software to install, no monthly or per customer fees to pay. With TableAgent, you can accept online payments, manage, and access your reservation software anytime, from any device, including phones and tablets. TableAgent is a feature-rich reservation system that will give you complete control over all your tables at any given time.
Table & Floor Management
Reservation Book
Party Size & Large Groups
Settings by Restaurant Section
Seating Times Restrictions
Online Payments
SMS Text Message Confirmations
Special Offers & Coupons
Concierge & Referral Tracking
Advanced Reports & Charts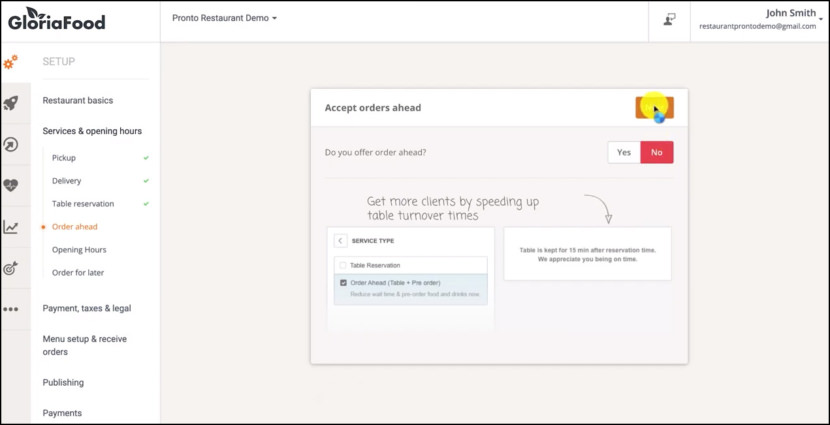 Free Online Ordering System for Restaurants by Oracle, there are no hidden fees, commissions or contracts. However, they also offer a set of premium features (which are more complex) that the customers can choose to pay for if they find them useful for their business, for example: online payments, promotions, sales optimized restaurant websites, branded mobile apps.
Accept incoming orders on the fly. From any smartphone.
Attract more customers with Table reservations & Order Ahead
Online Takeaway Ordering System for Your Restaurant
Take unlimited orders from your website, Facebook page or mobile app
↓ 03 – resOS | Free 25 bookings per month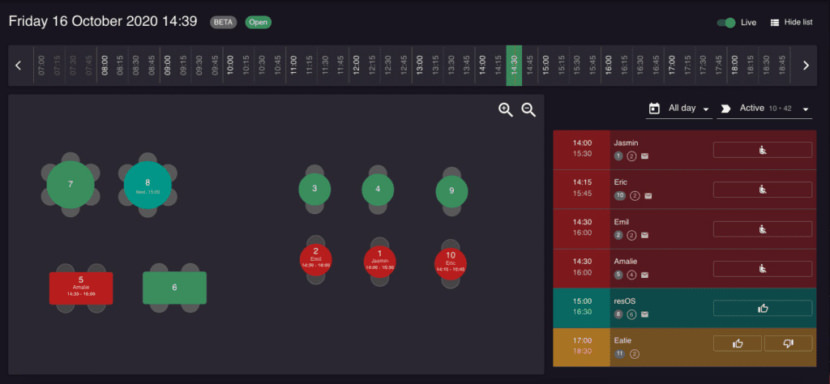 Limited to 25 bookings per month, if online booking and reservation is not a priority, then resOS is the perfect restaurant management software. There is no time limit, so restaurants can use the booking system with the free plan as long as they want to as long as they stick to the 25 bookings per month. There are already plenty of cool features such as an intuitive floor plan, online payments, no-show management, table management, wait list, and free email notifications. resOS also offers a delivery app that can be used along with the reservation software.
Manage seats and tables with an online table planner
Manage seats and tables with a visual table planner
Get more bookings with 'Reserve with Google'
Require prepayments or charge no-show fees
Send your guests booking reminders on SMS and Email
Easily manage bookings and walk-ins with a booking schedule
↓ 04 – Eat App | Freemium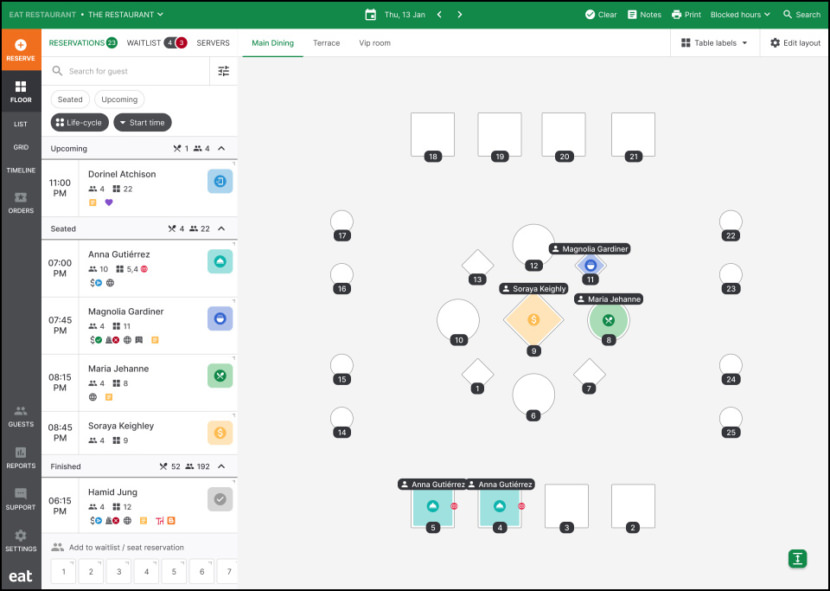 From independent restaurants to global hospitality, Eat App is a platform where forward thinking operators run every aspect of their front-of-house and guestbook. Their feature-rich platform helps you spend more time creating outstanding guest experiences while your restaurant runs on autopilot. Table management that helps your staff meet your goals. Fill more of your floor, control and manage the guest flow and free your staff from wasted time trying to stay on top of everything. See your restaurant through powerful tools, timeline, grid, floor and list.
Table Management – Table management that gets more revenue from your floor. Visualize your restaurant so you can fill more seats, turn more tables and keep track of guests as they dine.
Guest CRM – Build your guest database on autopilot and own your guest relationships. Search and filter your guest database and run effective marketing campaigns focused on loyalty.
WhatsApp SMS Messaging – Automated reservation confirmations and reminders save hours of time on the phone, keep guests updated and informed and reduce no-shows.
Waitlist – Manage the queues online and at the door. Reduce wait times and queue abandonment with SMS notifications.
Reservations – Quickly manage all your reservations, walk-ins and calls in a single place. Speed up front-of-house operations and reduce no-shows with deposits.
Digital front door – Commission-free reservations from Instagram, Google and your website. Get more direct reservations, and cut out the cover fees.
↓ 05 – Carbonara | Free 100 bookings per month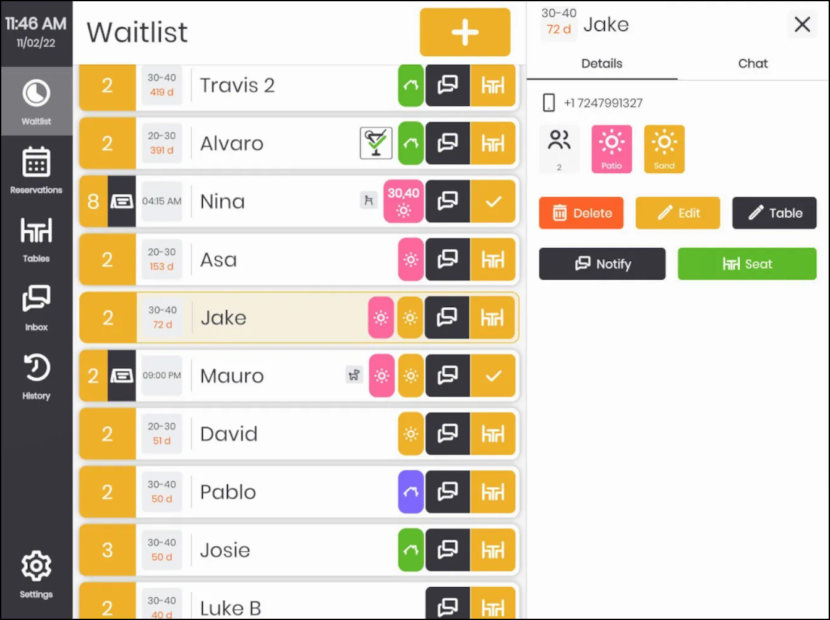 Seat more customers, simplify operations, and reduce stress with Carbonara's Waitlist, Reservation, and Ordering system for Restaurants. With Carbonara App, you can accept reservations via telephone, email, or web form and manage them manually. Or you can offer customers to book automatically using the online booking form. There is no additional cost for online bookings – no per booking fee!
Simple to use Table management, you can use the Carbonara App to manage your tables and indicate where waiting customers will be seated. Using more than one phone or tablet, your staff can collaborate to seat customers faster.
↓ 06 – resmio | Addons require money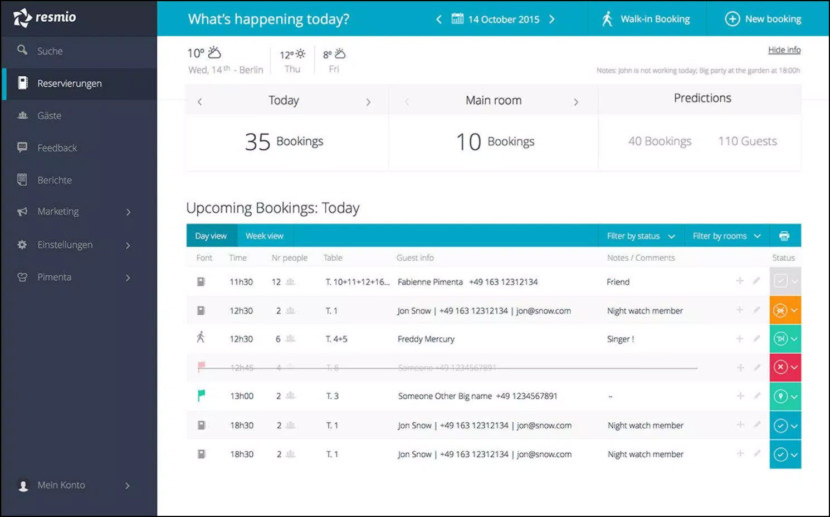 resmio´s booking solution for restaurants makes a lot of your daily business tasks much easier, so that you can fully focus on your guests. resmio provides you with all the tools you need to achieve this. All of that for a fair fixed monthly rate. They never charge a fee per guest. Our system is also flexibly customisable via add-ons.
Manage table reservations – Manage all table reservations using a smart reservation system. By automating your booking requests, you"ll save time and reduce the workload of your staff.
Online bookings – Enable guests to reserve easily and conveniently in restaurants online and receive table bookings even outside of your opening hours.
Digital menu – Digitize your menu and share it with your guests on the website, Facebook, Instagram and Google.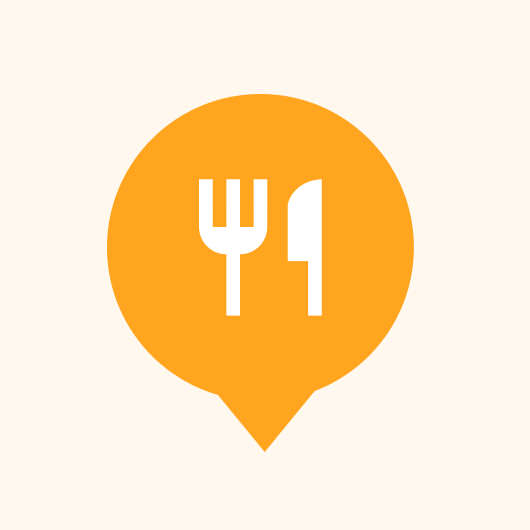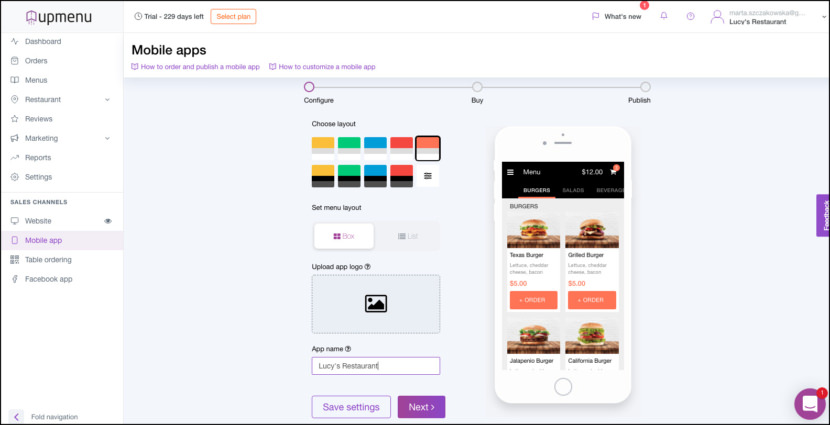 Free QR Code Menu for Restaurants, enhance your customers' ordering experience with our free QR code menu builder. Create your menu and share it via a unique QR code with just a few clicks. Their free QR code menu builder makes it easy for you to create and share your menu in minutes.
Create your digital menu in minutes
Easy menu updates with our no-code editor
Update your menu digitally without reprinting
Print your menu QR code so clients can order from wherever
Elevate your customer service and boost revenue with your QR menu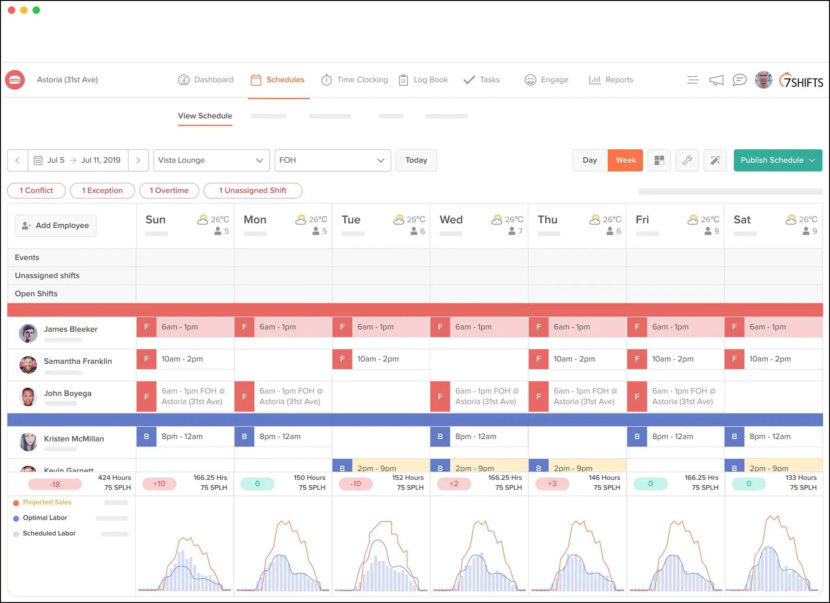 7shifts is a restaurant scheduling software, it helps restaurants schedule more efficiently with intuitive scheduling, communication, time tracking, and compliance tools. The intuitive drag & drop schedule builder automatically factors in availability, time-off, overtime, and compliance, and managers can easily integrate their POS to ensure they hit their labor targets.
With a free app for staff to submit availability requests and swap shifts, building schedules has never been so easy. Simple to set up, easy to use. Give your restaurant the team management tools they need to be successful.
7shifts is a scheduling and team management platform for restaurants. With 7shifts, you can simplify employee scheduling, streamline team communication and time-off requests, standardize shift tasks, reduce labor costs, maintain labor compliance, and more!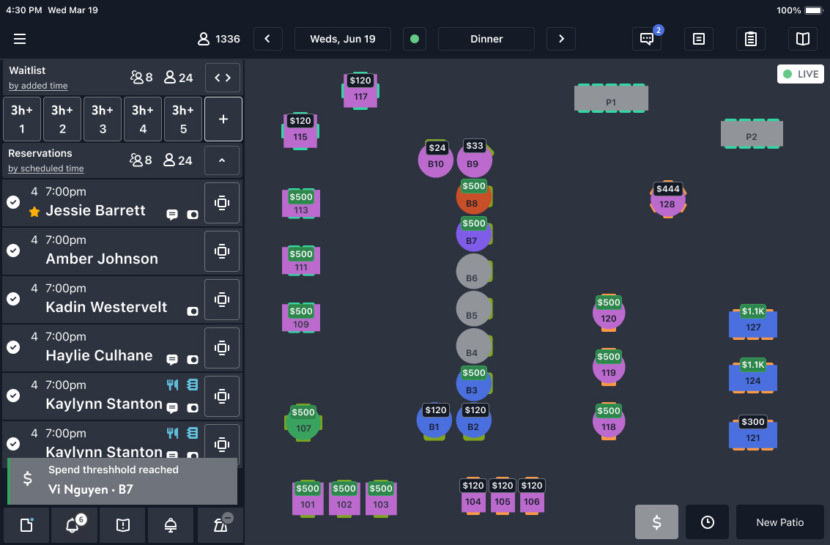 Run smoother shifts and speed up your operations with online waitlists, accurate turn times, the ability to customize your dining room and stay on top of your inventory. OpenTable gives you control to adapt your shift planning to fit your needs and manage your availability. A one-stop-shop for industry-leading tools for running any type of restaurant. And 50,000 restaurants worldwide agree.
Run a smoother front of house – Get the most out of each shift and see what your dining room can do. Optimize bookings, improve seating flow, and adapt to changing, real-world surprises with an intuitive reservation book
Surprise and delight guests – Turn one-timers into regulars, and regulars into VIPs with tools to recognize and reward loyalty. Send customized emails and campaigns to reconnect with your regulars
Keep the diners coming – Reach the largest diner network with 31 million diners who book through the OpenTable network each month. Extend your reach and attract diners at the moment they're searching and ready to book their next table