Tips for Buying a Multifunction Printer Video. Which is the best all in one printer scanner copier fax? What features to look out for in a printer scanner copier fax machine? What is the difference between color printer copier fax scanner and laser printer scanner copier fax? Here are some things you should know before you buy a multifunction copier fax scanner printer.
See More ▼ 6 Tools To Reduce 50% Printer Ink & Toner Usage – Save Money
All in one multifunction copier fax scanner printer is the ideal solution for small and home offices. Having a multifunction machine that prints, faxes, scans, and copies is not only a great way to save money, it doesn't make sense to have so many different machines each performing individual tasks when you only need it once in a blue moon.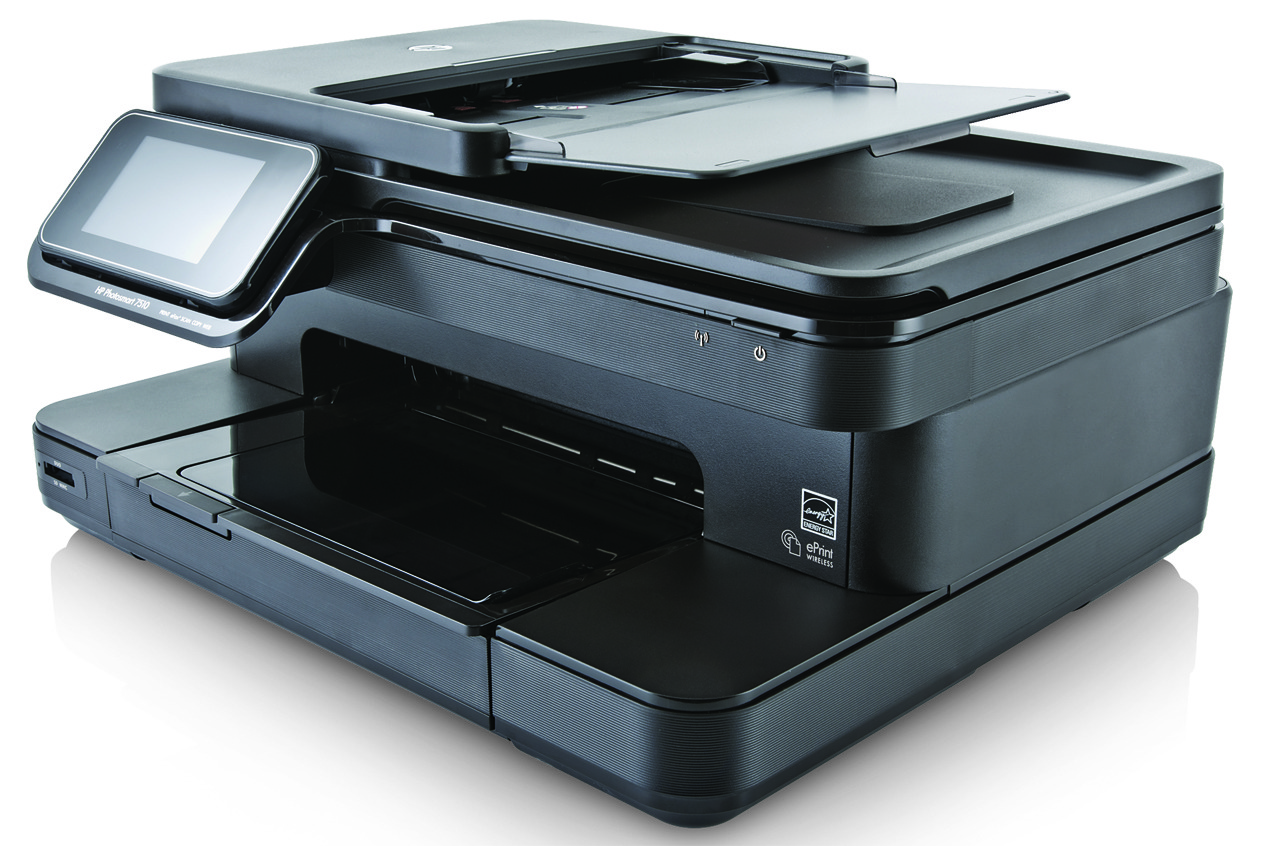 The only drawback with these multifunction machines is their performance, like the old saying goes, jack of all trades master of none. If you need a machine that does basic scanning, printing and faxing, then an all in one multifunction printer is the solution.
I'm currently looking at purchasing an all in one printer scanner copier fax machine; I've compiled a simple list of features to look out if you happened to be buying one.
Printer Scanner Copier Fax Functions
Fax/Modem speed is an important factor to consider, an integrated fax/modem must have a minimum speed of 33kbps. This enables the faxes to go through faster in turn saving you money. Cheaper machines tend to have a slower modem, this will cost you more in faxing. If the modem fax speed is slow, colour faxing and fax broadcasting could cost you more. Go for a machine that offers full fax functions.
Note: Minimum fax modem speed is 33kbps for black and white faxes.
Printer Scanner Copier Resolution
It is obvious that the higher the dpi the better the image quality, most machines come with a resolution of 600 x 600dpi. This resolution is adequate for a black and white printing and scanning. However, if you are dealing with colour documents, 600dpi x 600dpi is simply not enough, the image will be grainy when scanned in digital format or printed out in colour. The ideal resolution for colour documents is 1200dpi x 600dpi.
Note: Minimum 600 x 600dpi for black and white.
Printer Scanner Copier Fax Memory
Just like your computer, the more RAM it has the better it performs. When it comes to faxing, printing and scanning documents, the lack of memory is noticeable. Most low end multifunction printers come with a built in 2MB memory, while 8MB is the standard in today's market, it is advisable to have at least 16MB of memory, and this will be useful if you often work with large documents. Certain machine's memory is expandable; do keep an eye on this feature for it might come in handy during upgrades.
Note: Minimum 8MB, ideal 16MB
Printer Scanner Copier Fax Speed
Speed is not much of a factor unless you are rushing for submission or deadline. If possible, get a fast multifunction printer. You will notice the difference between 11 ppm and 30ppm when you are copying and printing large quantities of documents (50 sheets). Apart from that, speed is not much of an important factor in a multifunction printer.
Note: The faster the better, minimum speed 22ppm
Laser or Ink printer scanner copier fax
Laser printer is known for its speed, but most of all its print is known to last for years and does not smear. However, the laser cartridge is known to be expensive with more page output, whereas Ink printers have less output and the quality is not as good as a laser printer; the major flaw with inkjet printers is the output not being waterproof.
Note: Laser is better but more expensive
other things to note
Ink – This is the cash cow for all printer manufacturers. Having more milliliters in an ink cartridge does not guarantee more output in terms of sheets. For instant, certain manufacture's ink cartridge contain 15ml of ink but due to the lack of efficiency, it managed to print 5000 pages as oppose to its competitor's 10ml ink with the same amount of output but cost less when purchased.
After sales service – It doesn't make any sense to drive 1 hour to the service center, right? It is important that after sales service is up to the mark and easily accessible.
Online reviews – Nothing beats peer reviews, unlike newspaper and magazines, these users provide their own firsthand experience.
Operating system – Make sure it works with both Windows and Mac.
Other things to note
Don't want to invest in an expensive fax machine? Read this article on how to send and receive fax online using your computer without a fax machine.