How to recall email messages in Gmail? Do you know that you can unsent email messages in Gmail? This is a useful feature when you make simple mistakes such as forgetting to attach a file you are supposed to send, a spelled somebody's name incorrectly.
🤣😍😂 3 Temporary Email Services and Instant Disposable Google Gmail Addresses
If you regretted your action and wanted to recall the email, Gmail now comes with this unique feature, to unsend a Gmail Message, follow the step by step tutorial as shown in the images below. Remember, you only have 10 seconds after you send the email to undo it, only 10 seconds at the time of writing.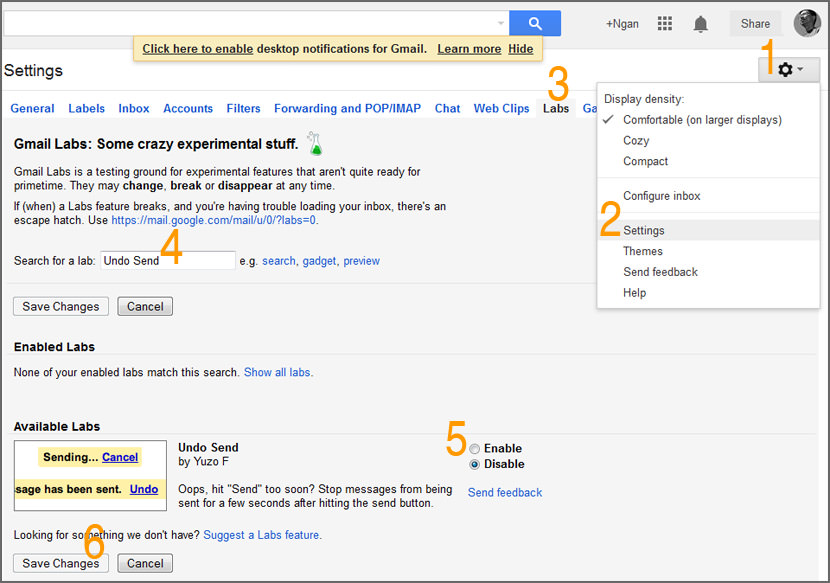 Step 1 – Click on 'Nut' icon
Step 2 – Go to 'Settings'
Step 3 – Select the 'Labs' tab
Step 4 – Type 'Undo Send'
Step 5 – Select 'Enable'
Step 6 – Click on the 'Save Changes' button


Everytime you send an email, an Undo link will appear at the top of the Gmail window as shown in the screenshot above. Simply click on the link to unsend the email.
Video Tutorial on How to Recall Gmail