If you Google long enough, you will notice there aren't many reliable pay-per-use internet fax services, the reason is because it is not profitable to offer such service due to the high cost of maintaining too many numbers. Ironically, there are more free fax services with ads than pay-per-use.
🤣😍😂 Microsoft Fax Software – Send Fax Online Via Computer And Email
It doesn't make any sense to sign up for a monthly subscription if you only want to send faxes once in a blue moon, let alone pay for the setup fee. After much research, we've managed to narrow down the list to 4 reliable pay per use prepaid, no subscription, no monthly fee and no setup fee online faxing services, be warned, they are not cheap.
↓ 01 – paygo fax | 1-5 pages For $1.99 + $0.20/page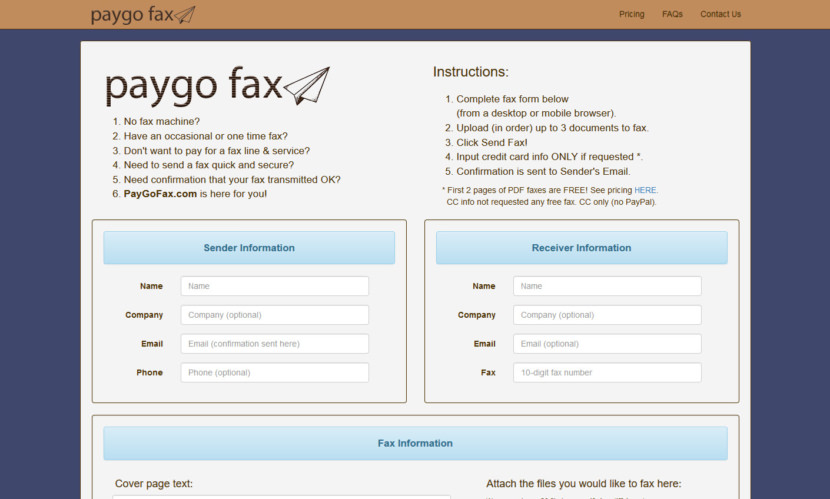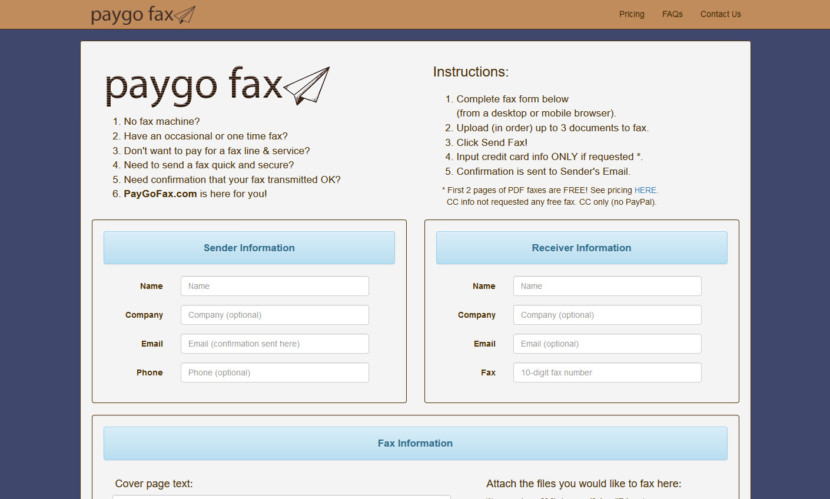 PayGoFax.com is a simple pay-as-you-go prepaid eFax to send a "one-off" fax. Because how often do you actually send a fax? They have no monthly fees or setup fees. They simply send 1 fax at a time for your occasional fax needs. For those wanting to send 2 pages or fewer, it is free and no credit card required.
↓ 02 – Simple Fax | 6 Pence to 19 Pence Per Fax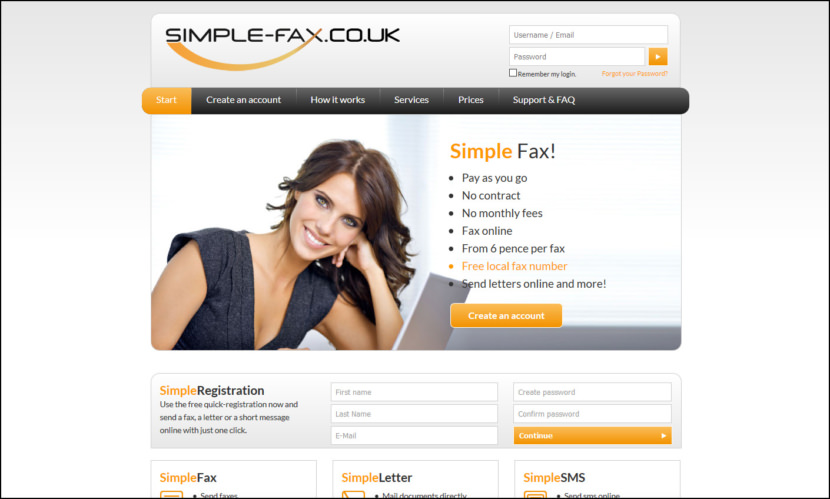 simple-fax employs a prepayment system. Adding funds to your account is easy and can be done via Paypal or credit card. Pay as you go! There is no contract and no monthly service charge. Simple Fax offers you your own dedicated fax number for free. Adding £10 or more to your account will get you your own fax number for free!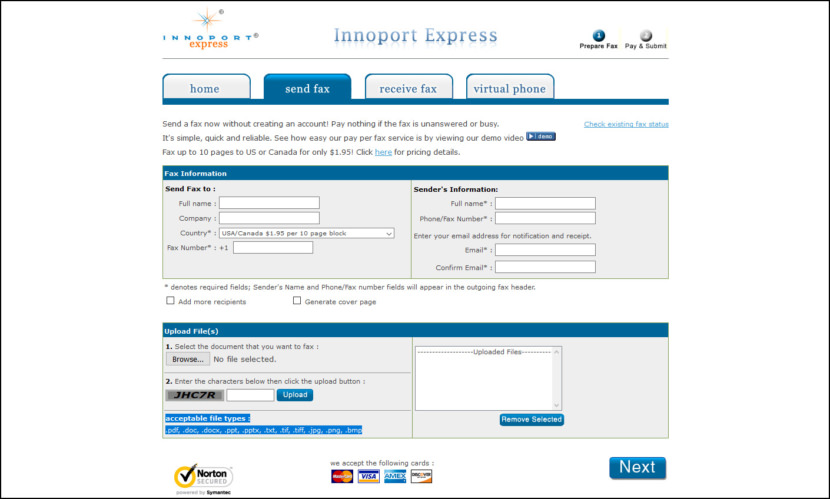 Send a fax now without creating an account! Pay nothing if the fax is unanswered or busy. It's simple, quick and reliable. See how easy our pay per fax service is by viewing our demo video. Fax up to 10 pages to US or Canada for only $1.95! Acceptable file types : .pdf, .doc, .docx, .ppt, .pptx, .txt, .tif, .tiff, .jpg, .png, .bmp
↓ 04 – GotFreeFax | 10Pages/USD1 20Pages/USD2 30Pages/USD3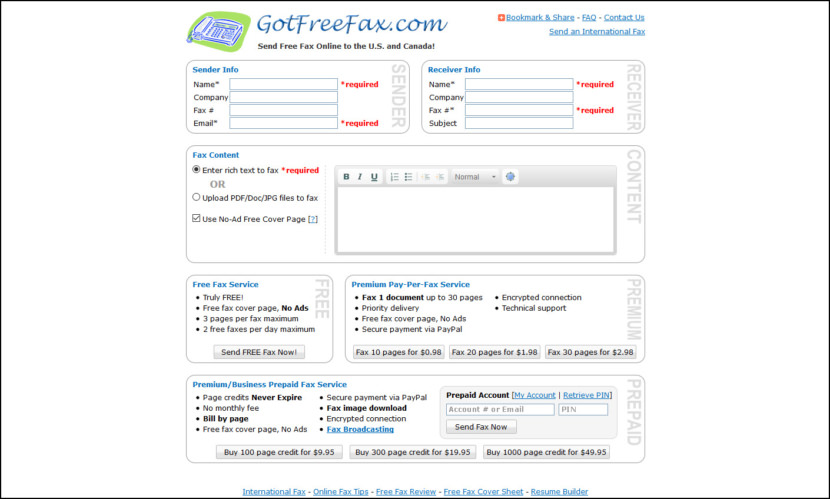 GotFreeFax is a Premium Pay-Per-Fax Service. It comes with a free fax cover page and no ads. Secure payment via Paypal. It also comes with encrypted connection and technical support.
↓ 05 – FaxFresh | 25¢ per page — minimum $1.99 per transaction.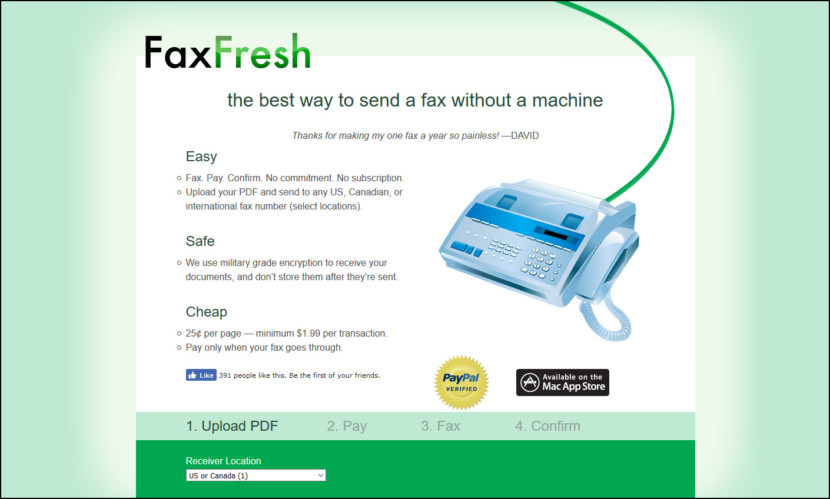 FaxFresh is the best way to send a fax without a machine. They use military grade encryption to receive your documents, and don't store them after they're sent. Fax. Pay. Confirm. No commitment. No subscription. Upload your PDF and send to any US, Canadian, or international fax number (select locations).