Apache won't start on XAMPP? If Apache cannot or fails to load, it is probably another software using the same port 80. This can be troublesome if you can't access your locally installed WordPress. What you need to do is change the port from 80 to 85, 90 or any other port number that is not being used at the moment.
🤣😍😂 22 Methods To Reduce WordPress CPU Usage Without Upgrading Web Hosting Plan
Step 1 – Search for the file httpd.conf and open it with a text editor, preferably Wordpad.
Step 2 – Search for this line 'Listen 80' and change it to 'Listen 85'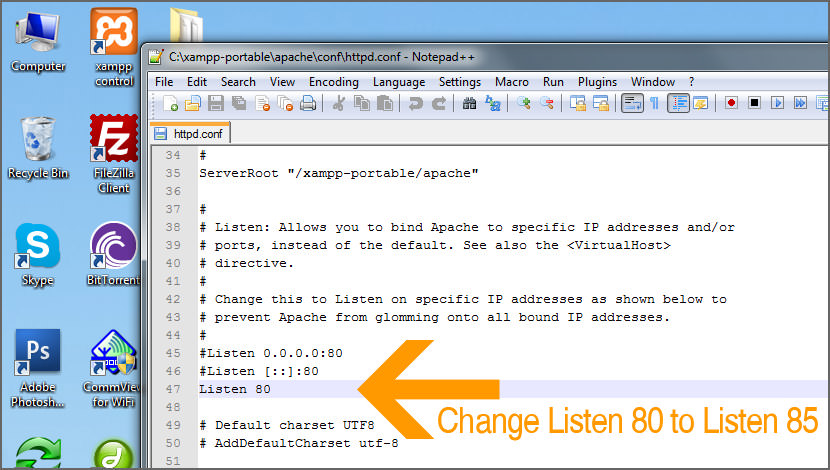 Step 3 – Save and restart Apache. Apache will not start if you don't restart the XAMPP software.
There you go, now you can edit your WordPress Theme locally again.
How to Fix Port Conflicts in Apache (Xampp)
Note: If port 80 is not the problem, it could be another port. Such as 443 because apache also uses port 443. If you need to change port 443, go to httpd-ssl.conf and look for the appropriate "listen 443" and change it to something such as 444.