I bet once in a while you have this great article from a book or newspaper that you wanted to digitally archive it for personal use but you're too lazy to type it word by word, and as usual OCR software that scans images and convert them to text are expensive, very expensive consider the fact that you're going to use it once in a blue moon.
Fear now, most computers or shall I say almost every computer comes with Microsoft Office, and the best part is it comes with a free OCR software, I've tried a few Free OCR for example Simple OCR but it simpy doesn't works as good as Omnipage but since I left my original CD back home, somewhere far far away, I decided to give Microsoft Office Free OCR a try and to my surprise it is somewhat on par with Omnipage, not as accurate but why pay for something that you are not going to use often, and why search for Omnipage crack or keygen when you have a free OCR software sitting in your comp.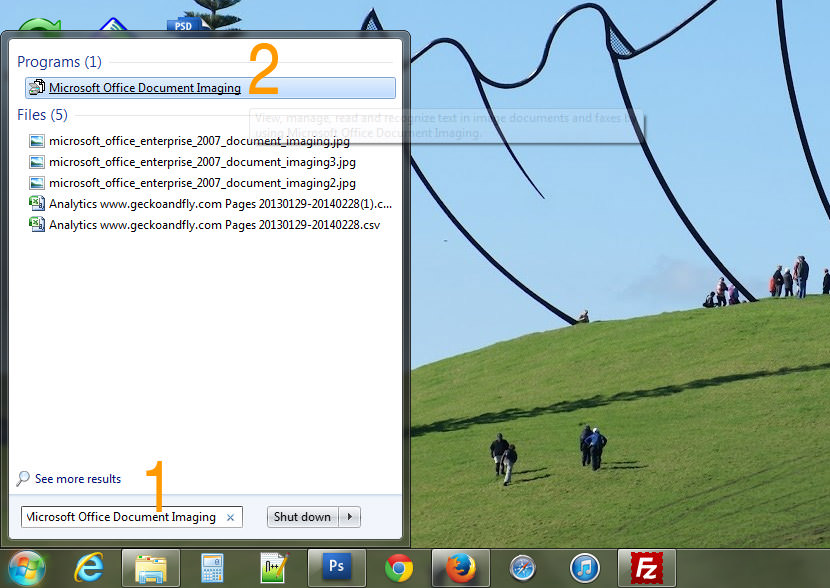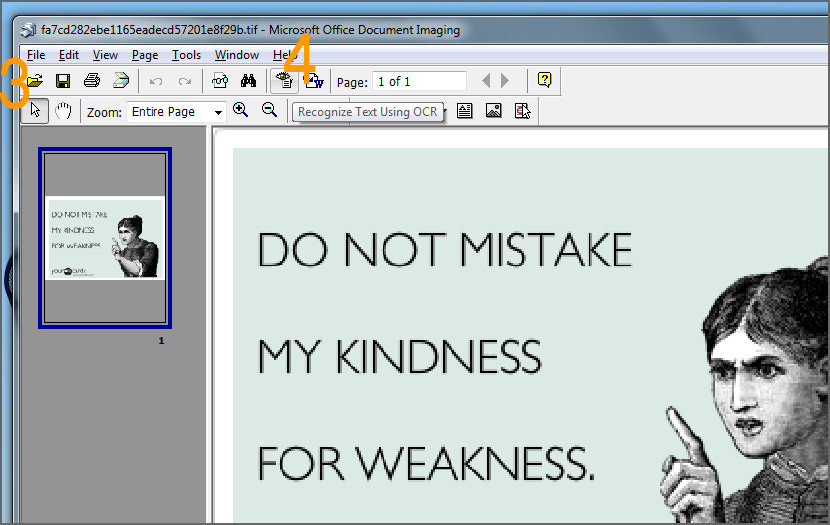 It is called Microsoft Office Document Imaging, they layout of the program is simple and easy to use, unlike Omnipage which cater for advance user. The only drawback would be type of format accepted by Microsoft Office Document Imaging which is none other than .tif
The whole process is simple, search and execute the .tif file in your computer then click on the eye button, wait for 5 seconds for the scanning and when it is done, click on the W button on the right side of the eye button.
There you go, it will launch the output in Microsoft Word. Free OCR software that come bundle with Microsoft Office, why pay for Omnipage? Spread the word!
OmniPage
Standard

Presto!
OCR

Microsoft
OneNote

PDF
Transformer

Adobe
OCR

ABBYY
Fine
Reader

Price
$149.99
$89.95
$79.99
$79.99
$299.00
$143.99
Retains Layout
✓
✓
✓
✓
✓
Retains Font
✓
✓
✓
✓
✓
Formats into
Searchable PDF
✓
✓
✓
✓
✓
Spell Checker
✓
✓
Converts Tables
✓
✓
✓
Languages Recognized
120
40
52
184
60
198
Windows
✓
✓
✓
✓
✓
✓
Mac OS X
✓
✓
✓