Updated: January 18, 2016 / Home » Tutorials » Password and Recovery
How to remove and unlock hard drive password? Is there any software to recover hard drive disk password? Where to download hard drive password cracker? Is it possible to reset the hard drive password?
According to Lenovo and many other manufacturers' website, if you forget your hard drive or hard disk password, there is no possible way to reset your password or recover data in the hard disk drive. Basically the hard drive is unusable. However, this is often not true.
Most people are not aware that most hard disk drives have the ability to set a hardware password, just like the Bios password for motherboards, thus making the drive completely inaccessible unless a correct password is provided during the BIOS POST test. Usually these features can only be found in laptops, this is when you set a password on your notebook, the hard drive together with the motherboard becomes locked.
Related ➤ Reset or Remove BIOS Password For Acer, Dell, HP, Toshiba, Asus and Apple Laptop
Most experts would say if you forget the original HDD or Bios password (How to reset your BIOS password), there is no way of restoring it by generic system tools. Unlike the Bios password where there is a master key or with the removal of the bios battery, the password is erased from the flash memory thus the settings is restored to factory settings without the password, however, this does not applies to hard disk.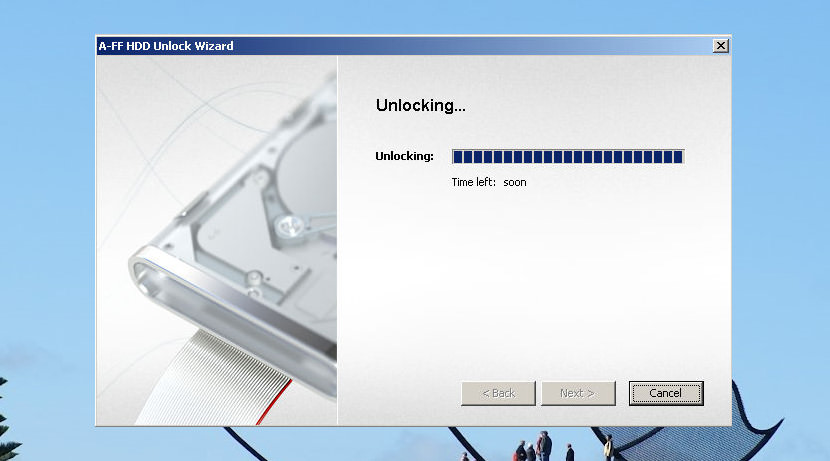 HDD Unlock Wizard is a user-friendly application which allows you to easily remove HDD password. IDE and SATA hard disk drives are supported. Both User and Master password can be removed. Please note that while unlocking, HDD Unlock Wizard will erase and re-certify the drive, meaning to say all data in the disk is lost and not recoverable. HDD Unlock Wizard incorporates proprietary unlocking algorithms which allow removing an unknown HDD password and making hard drive usable again. Download HDD Unlock Wizard now! 2.8MB only!
It may not be possible to recover the hard drive password or to unlock it; however, it is possible to remove the password together with the data, thus making your hard disk accessible and usable again.
How To Remove BIOS Password Using CMOS PWD
You know that moment when you go to check settings in your BIOS only to realize someone has put on a password, so you find yourself locked out. I know the feeling, that's why i have put together a tutorial to help you to remove the password in UNDER 10 minutes!
First you need to download CMOSPWD, extract folder and copy it to the C Drive (Or whatever letter is your hard drive)
Next open a run window (Start Logo + R)
Type "cmd" and press enter
Now type "cd c:\cmospwd-5.0\windows\" (C is drive letter and windows is operating system) and press enter
Next type "ioperm -i" and press enter
After that type "cmospwd_win /k" and press enter
That will bring you to the screen that has the numbers "1" "2" and "0"
Type "2" and press enter…
BAM!!!!!!!!!!! PASSWORD REMOVED
This will also work with windows 7, 8, Vista, XP. You Can Download CMOSPWD Here – http://www.cgsecurity.org/wiki/CmosPwd
Remove BIOS Password using Hiren's BootCD
Computer circuitry can hold power for a while after you take the battery out. That's why he says to take it out for at least 30 minutes. Otherwise all the power will not drain from the motherboard completely. You should also wear an anti-static wrist strap or ground yourself before touching your motherboard. Electrostatic discharge can fry your motherboard or other vital components. Hirens Booot Disk