↓ Sponsored Links / Updated: April 23, 2015 / Home » Tutorials
Method 1 – Zip It
How do I make a PDF slightly smaller without third party software? Well, the build in zip function in Windows has the ability to shrink a pdf by 10 – 15% of the original size. WinRAR is the better file compression software.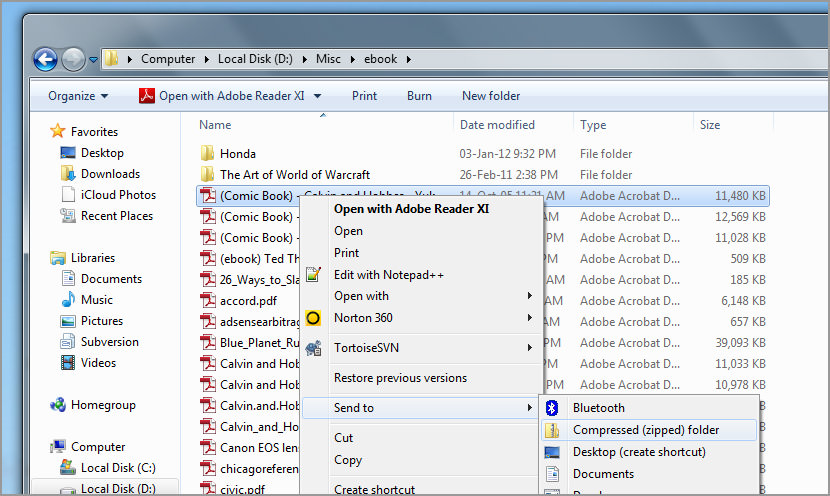 Recommended Reading: Download 3 Free Virtual PDF Printer Driver to Create Adobe PDF Files
Method 2 – Use Adobe Acrobat Pro PDF Optimizer
This feature is only available in Adobe Acrobat Professional version, with the advanced 'optimizer' feature. You're able to remove unwanted data, compress jpeg and many more.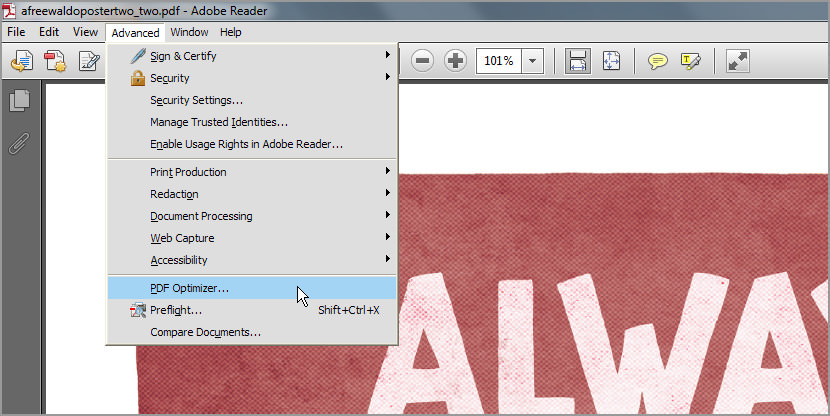 This video tutorial discusses how to use the Optimizer in Adobe Acrobat X Pro to reduce the file size of PDF files.
Method 3 – PDF Shrink Software
Perhaps a 3rd party software is the best answer, VeryPDF PDF Shrinker Software (Advanced PDF Tools) is a fast and easy to use utility to maintain your PDF files, it allows you to edit or add data into the document information fields of single or multiple PDF files, it also allows you to set open action, page layout, page size, page margin, page orientation, metadata, and others into your existing PDF files.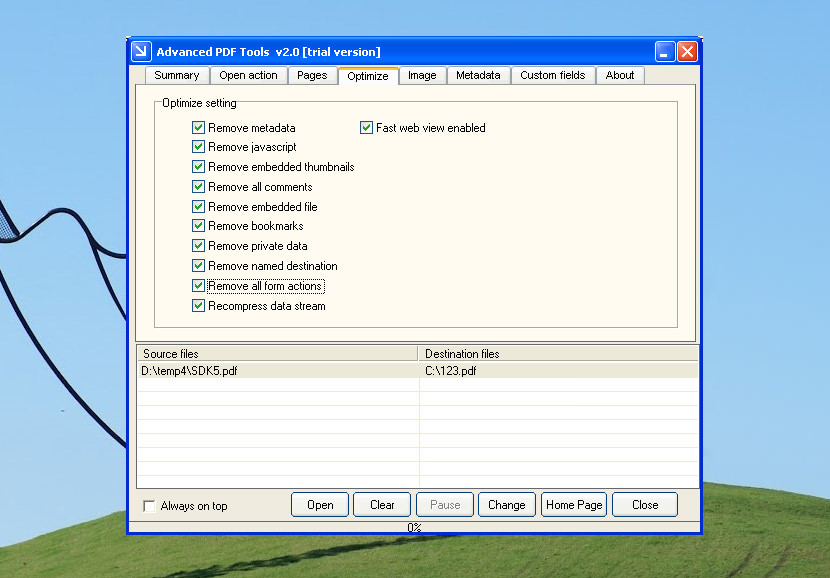 VeryPDF PDF Shrinker Software reduce the actual size of PDF files by compressing image, text and graphics, it is also can delete unused objects, metadata, JavaScript, bookmarks, comments, thumbnails etc. from your PDF files, it makes the most compact, fast web view PDF files on the fly.
Method 4 – Online PDF Optimization
There are many online PDF Optimization tools, some are better than the other while others are the worst. Here are some of my favorites, these free online tools that enables you to optimize your PDF with many settings to choose from.