Here are 10 creative continuous paintings of every day life. They are optical illusion art, which are very popular during the 80's.
Related Article ➤ The Hidden Tiger Optical Illusion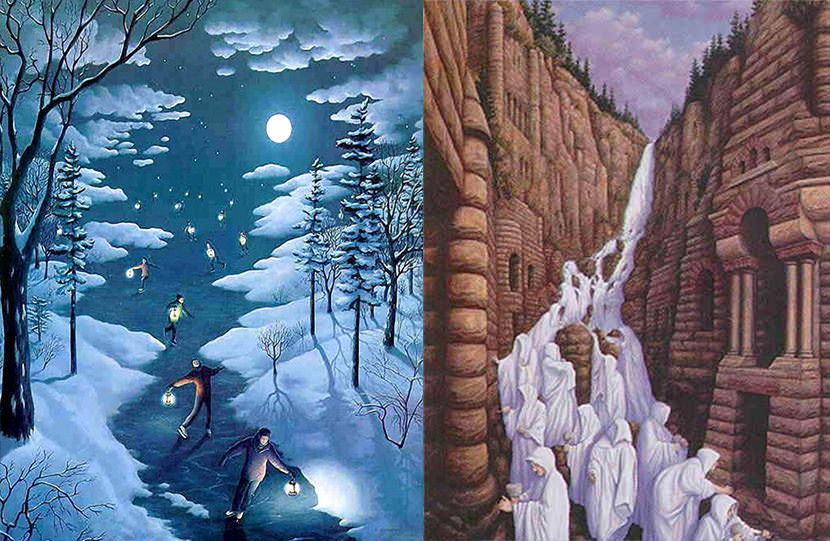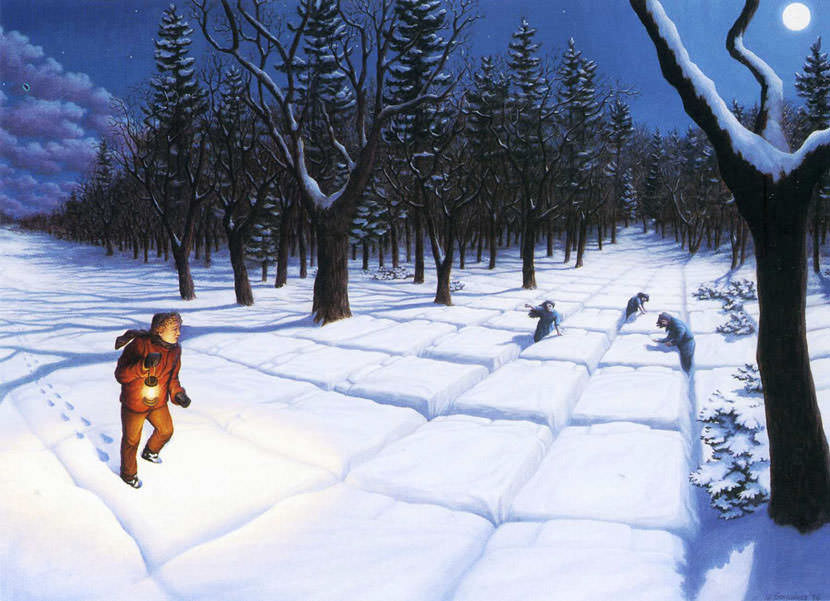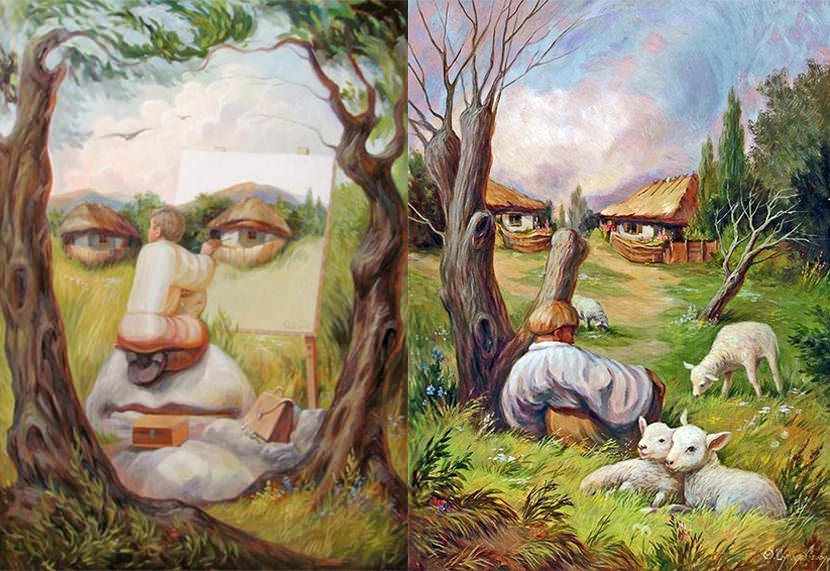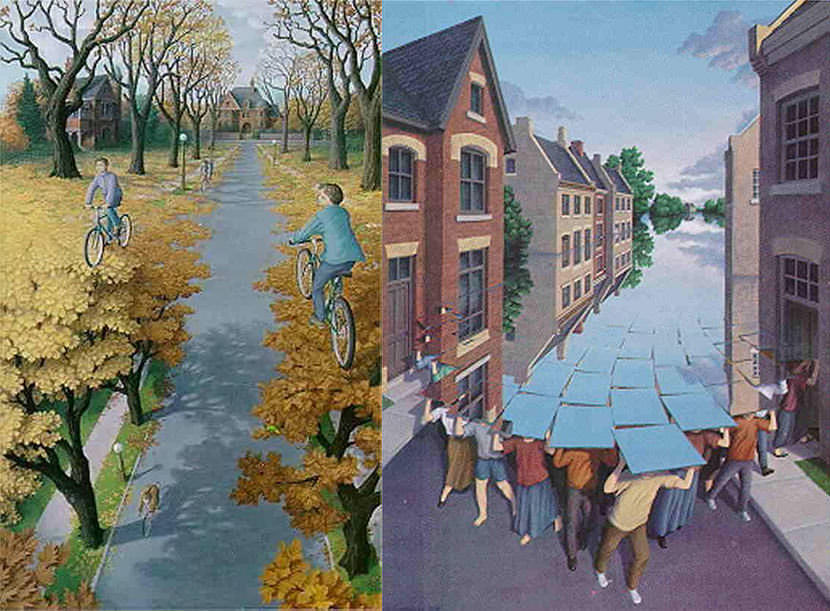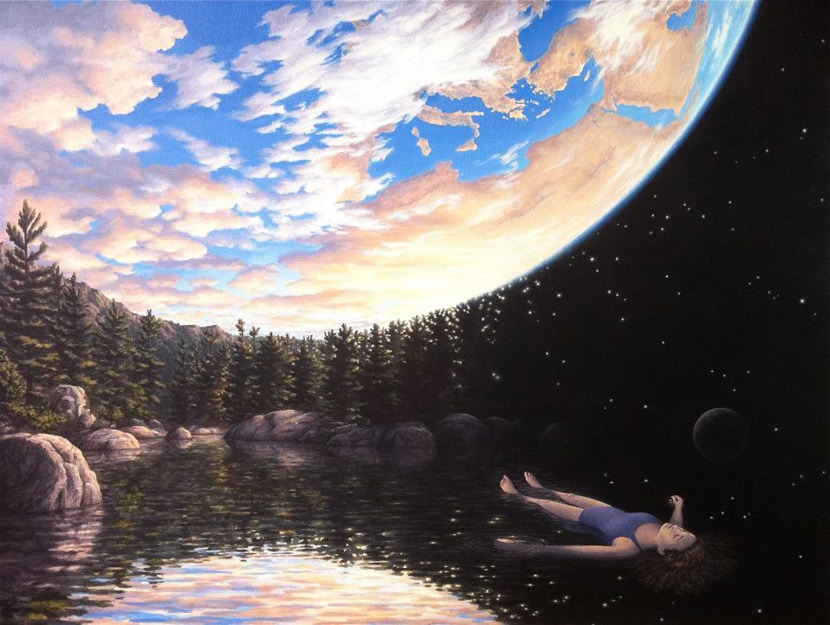 Some really nice optical illusion, I love the first illusion in this post. Do you happen to have any unique optical illusion to share?