How to block and filter unwanted web content on XBox, Playstation, iPad, iPhone, Android smartphone, Smart TV and more? Unlike 10 years ago were the only device for accessing the internet is a laptop or desktop, today, almost every device can access the web, therefore parental control software doesn't make any sense.
The best method is to set the DNS IP Address in your home router, this will filter all traffic from all devices that use the router for internet access, unless the smartphone has mobile internet.
How do I set up parental controls on my computer? How to configure common routers to use DNS for Huawei HG8245H, TP Link CR700, 3COM, Actiontec, CenturyLink, Apple, Arris (Motorola), ASUS, Belkin, Billion, Buffalo, Bell Connection Hub (Sagemcom), D-Link, Digisol, DrayTek Router, Google Fiber Router, Huawei, Inteno, Linksys, Netcomm, NETGEAR, Rosewill, Sagecom, SkyDog, Speedtouch, Cisco, and Speedstream Router Configuration.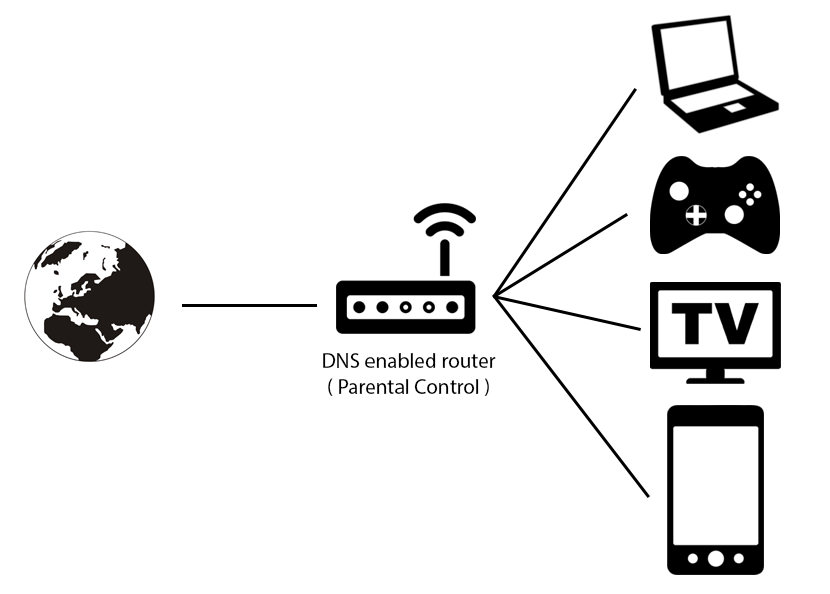 I highly recommend OpenDNS FamilyShield and Norton ConnectSafe, both are equally good in filtering websites and does the job automatically without any software. Unlike software, DNS works on any computer, laptop, tablet, smartphones, Xbox, Playstation or any devices. It works on Windows, Mac, Linux, iOS, Android and every single operating system. And Yes! DNS filtering works on all browser including internet explorer, chrome, firefox, safari and more. That is the beauty of DNS, it is a gateway.
↓ 01 – OpenDNS FamilyShield | 208.67.222.123 / 208.67.220.123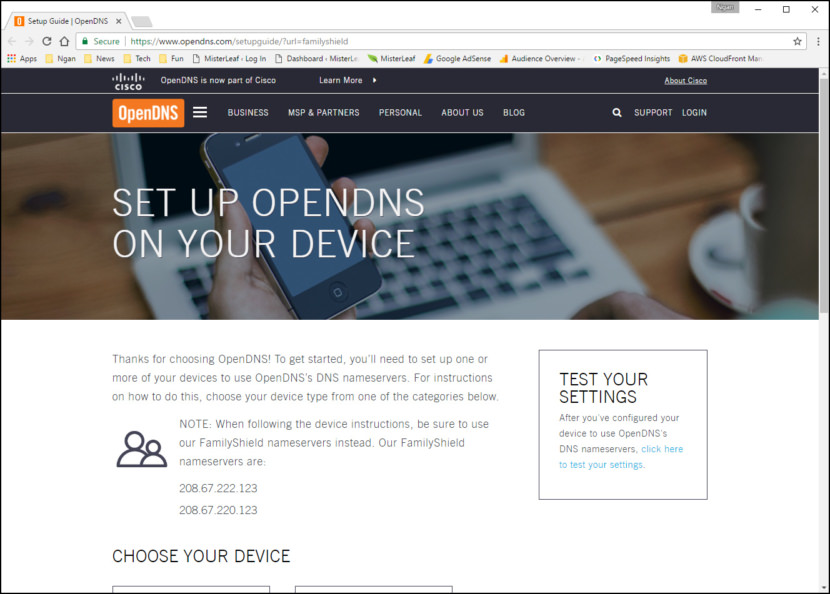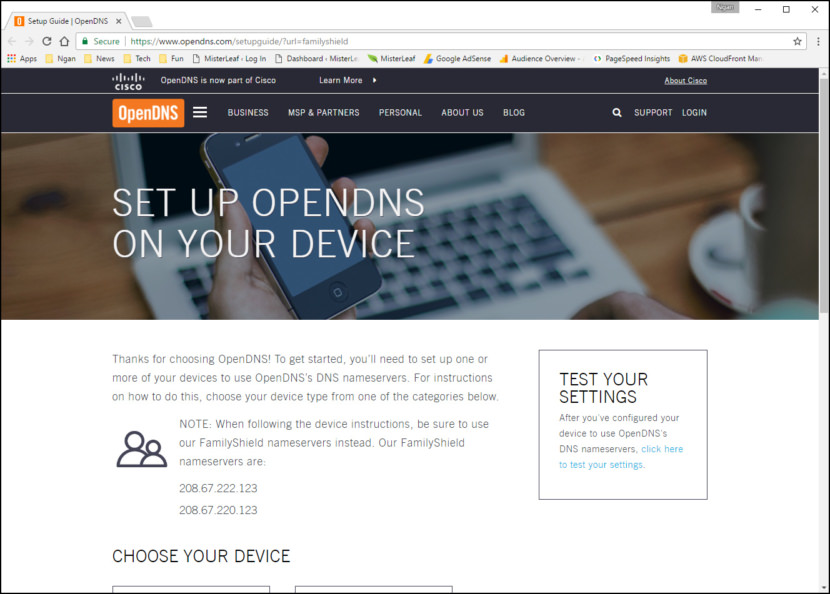 OpenDNS Home is a free internet based parental control solution which allows parents to manage web access on every device that accesses the Internet on a home network including, wired and wireless computers and laptops, network enabled game systems and internet enabled wireless devices such as iPods and ipads. Works great on Microsoft's Windows 10 and Apple's macOS.
OpenDNS categorizes websites into 56 categories, like "adult," "games," "academic fraud" and "social media." Parents can block entire categories of content, or just choose to block individual websites that are problematic or unsafe for your family. Or, for easier setup, you can choose a filtering level: low, medium or high. The low filtering level blocks just adult content, where the high filtering level blocks adult content, social networking sites, video sharing sites and more.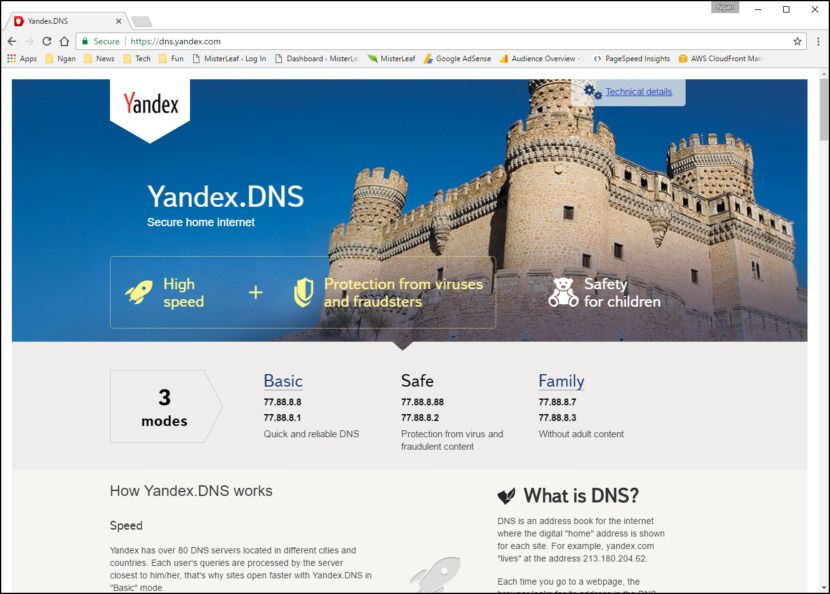 Yandex has over 80 DNS servers located in different cities and countries. Each user's queries are processed by the server closest to him/her, that's why sites open faster with Yandex.DNS in "Basic" mode. Many users want to protect themselves and their children from adult sites. Yandex's family search algorithms can detect not family friendly keywords. When opening an adult site on a computer or in a network with Yandex.DNS in "Family" mode, the user will only see a closure.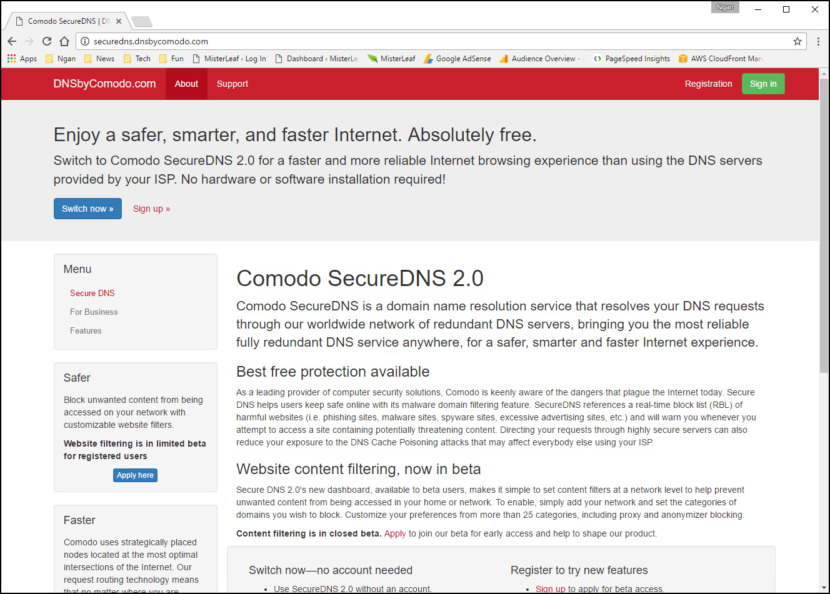 As a leading provider of computer security solutions, Comodo is keenly aware of the dangers that plague the Internet today. Secure DNS helps users keep safe online with its malware domain filtering feature.
SecureDNS references a real-time block list (RBL) of harmful websites (i.e. phishing sites, malware sites, spyware sites, excessive advertising sites, etc.) and will warn you whenever you attempt to access a site containing potentially threatening content. Directing your requests through highly secure servers can also reduce your exposure to the DNS Cache Poisoning attacks that may affect everybody else using your ISP.
Secure DNS 2.0's new dashboard, available to beta users, makes it simple to set content filters at a network level to help prevent unwanted content from being accessed in your home or network. To enable, simply add your network and set the categories of domains you wish to block. Customize your preferences from more than 25 categories, including proxy and anonymizer blocking.
↓ 04 – Dyn Internet Guide | 216.146.35.35 / 216.146.36.36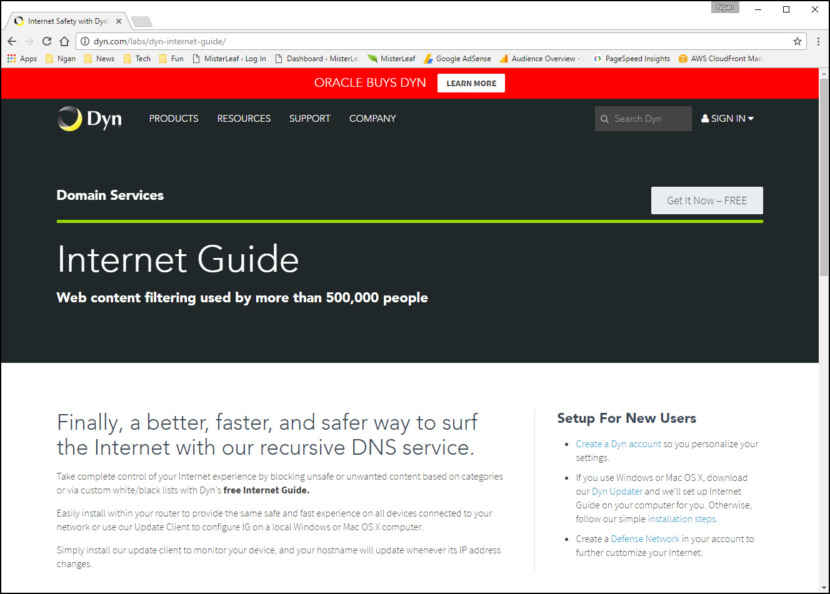 Finally, a better, faster, and safer way to surf the Internet with our recursive DNS service. Take complete control of your Internet experience by blocking unsafe or unwanted content based on categories or via custom white/black lists with Dyn's free Internet Guide.
Easily install within your router to provide the same safe and fast experience on all devices connected to your network or use our Update Client to configure IG on a local Windows or macOS computer. Simply install our update client to monitor your device, and your hostname will update whenever its IP address changes.
↓ 05 – DNS for Family | 94.130.180.225 / 78.47.64.161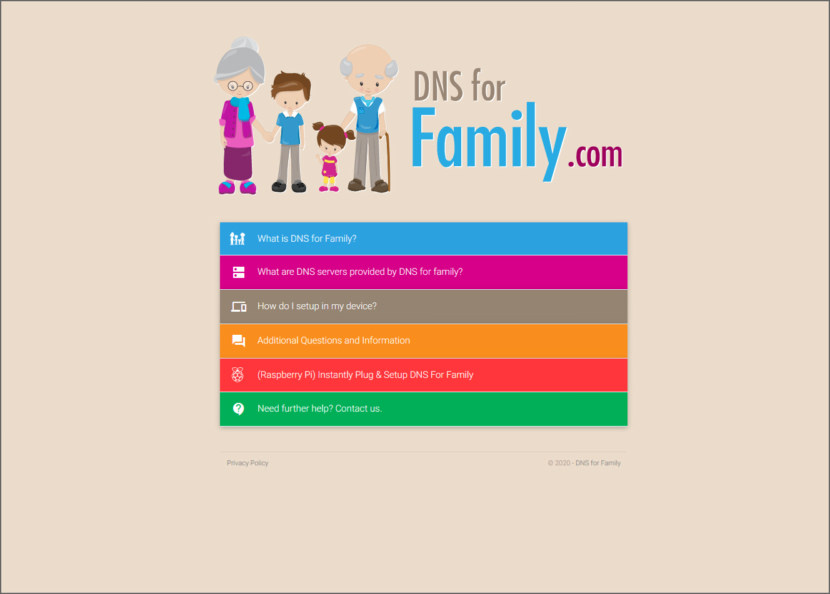 DNS for Family is created with the intention of providing safe and clean internet to users all around the world. As you might be aware that today the internet is an open ended place, anybody can create websites, do some publishing and bring users to their websites.
On one hand this is very productive for everybody especially when we consider that it can be used to share knowledge, news, entertainment and lot's of productive and fun activities with each other. Website creators earn money by placing advertisements on their website and visitors receive the service. So it's a nice circle.
DNS for Family aims to block websites which are considered porn so that you and your children can safely surf the internet to their heart's desire without worrying that your children might get followed to such harmful websites.
↓ 06 – Norton ConnectSafe [ Discontinued ] | 199.85.126.30 / 199.85.127.30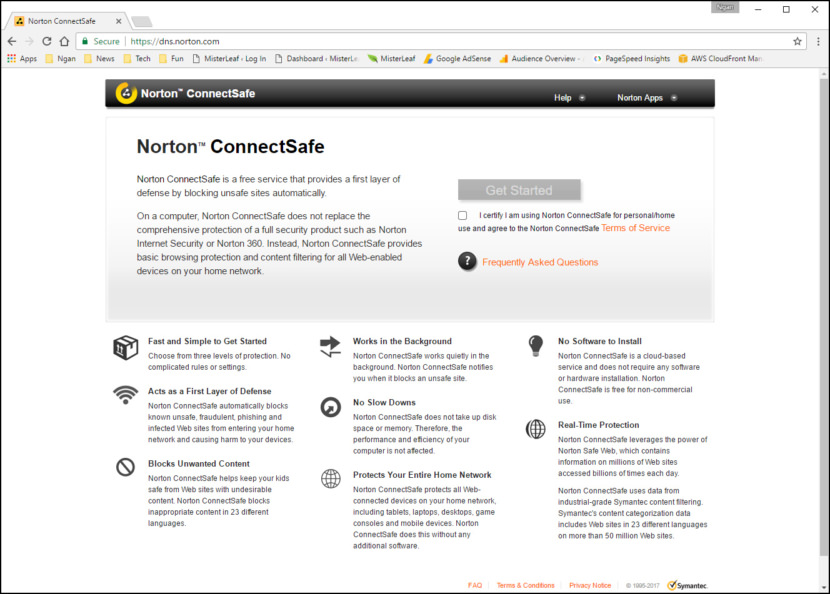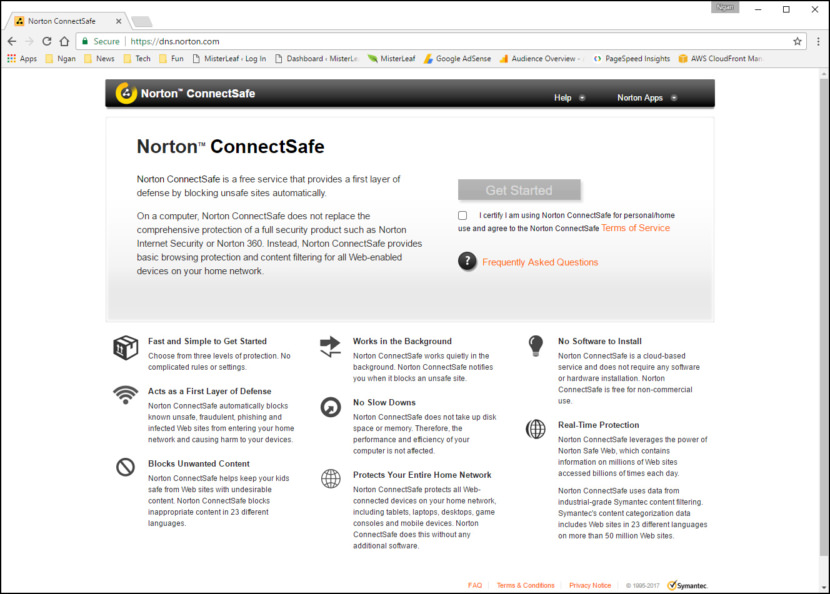 Norton ConnectSafe is a free service that provides a first layer of defense by blocking unsafe sites automatically. On a computer, Norton ConnectSafe does not replace the comprehensive protection of a full security product such as Norton Internet Security or Norton 360.
Instead, Norton ConnectSafe provides basic browsing protection and content filtering for all Web-enabled devices on your home network. Blocks Unwanted Content – Norton ConnectSafe helps keep your kids safe from Web sites with undesirable content. Norton ConnectSafe blocks inappropriate content in 23 different languages.