With the spike in BitCoin Scams and Theft, a hardware wallet as opposed to software wallet provides enhanced security, hardware wallets is a special type of bitcoin wallet which stores the user's private keys in a secure hardware device. They have major advantages over standard software wallets.
See More ▼ 4 ASIC Bitcoin Mining Software For Microsoft Windows And Linux
Private keys are often stored in a protected area of a microcontroller, and cannot be transferred out of the device in plaintext
Immune to computer viruses that steal from software wallets
Can be used securely and interactively, as opposed to a paper wallet which must be imported to software at some point
Much of the time, the software is open source, allowing a user to validate the entire operation of the device
The disadvantage is if you happen to lose that piece of device, you lose everything. This includes a faulty device. The best option is not to store all of your BitCoins in 1 place, spread them out over a few devices, this includes online and software too. Below are 6 purchasable hardware wallets for the average consumer.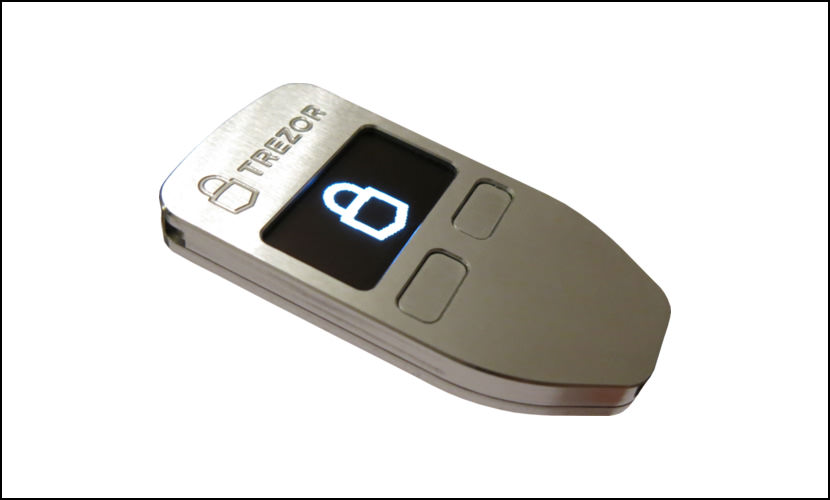 TREZOR is a single purpose device which allows you to make secure Bitcoin transactions. With TREZOR, transactions are completely safe even when initiated on a compromised or vulnerable computer. Because the use of TREZOR is very easy and intuitive they believe it will help Bitcoin adoption among people not familiar with the security issues. The list of wallets that can be used with TREZOR devices is constantly growing. These include myTREZOR, Mycelium, and Multibit HD.
Ultimate security – No matter how unprotected your computer or internet connection might be, your coins always stay safe with TREZOR as it never exposes your private keys. TREZOR is an isolated environment for offline transaction signing and using a small display you can visually verify the transaction contents. That's why all operations using TREZOR are entirely safe.
Easy to use – TREZOR is Windows, OS X and Linux friendly. All you need to do is to connect your TREZOR to the computer and follow the instructions. There are only two buttons, to confirm or to deny the action, so using TREZOR is as easy and as intuitive as it can be. Users can backup the whole TREZOR contents on a small piece of paper and use this backup to regain access to all their coins in case of disaster, loss or theft.
Modern cryptography – TREZOR uses state of the art cryptographic algorithms and practices, but you don't have to read long manuals or to be a crypto-expert in order to use them properly.
Community driven open-source – TREZOR code is open-source and technical decisions are discussed with the wider developer community. Everything can be audited by an independent third party. This ensures that TREZOR is absolutely transparent and backdoor free.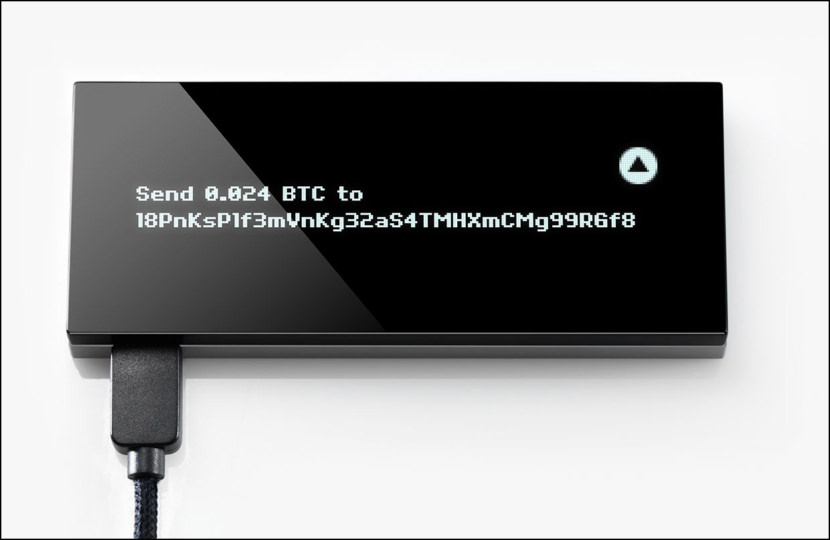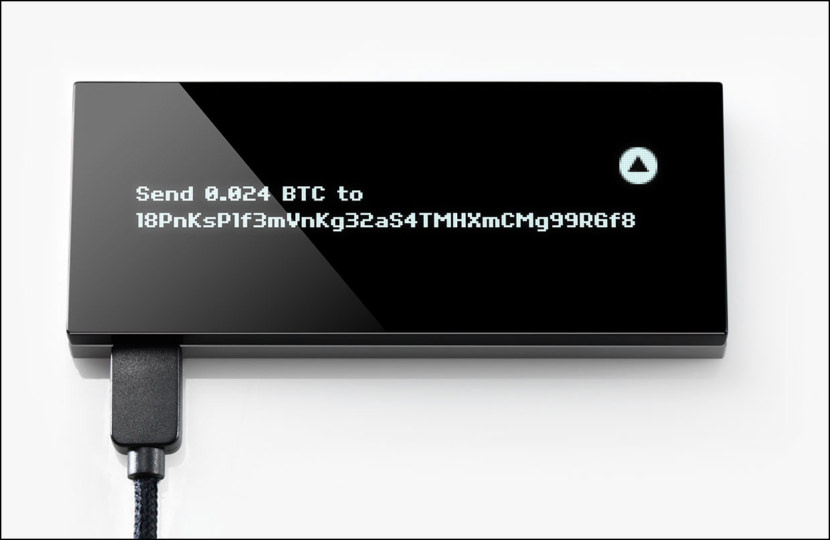 The Simple Bitcoin Hardware Wallet. KeepKey is a hardware wallet that secures bitcoin, ethereum, litecoin, dogecoin, dash, and namecoin. Your assets are protected from hackers and thieves.
Secure Storage – Your private key is stored securely on your KeepKey, never leaving the device. Your KeepKey is PIN-protected, which renders it useless even if it falls into the wrong hands.
Transacting – KeepKey's large display gives clarity to every digital asset leaving the device. Each transaction must be manually approved using KeepKey's confirmation button.
Recover – If your KeepKey is lost or stolen, you can safely recover your device without compromising its private keys.
Supported Wallets – bitcoin, ethereum, litecoin, dogecoin, dash, namecoin, and more coming soon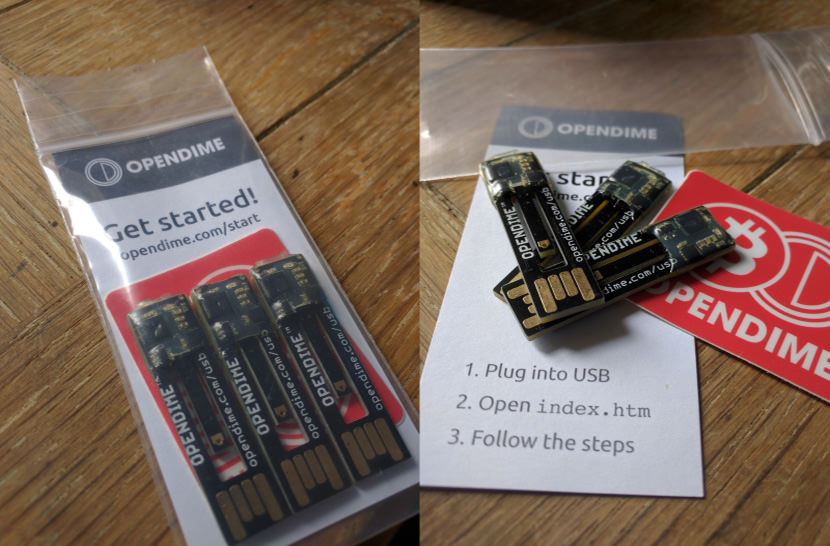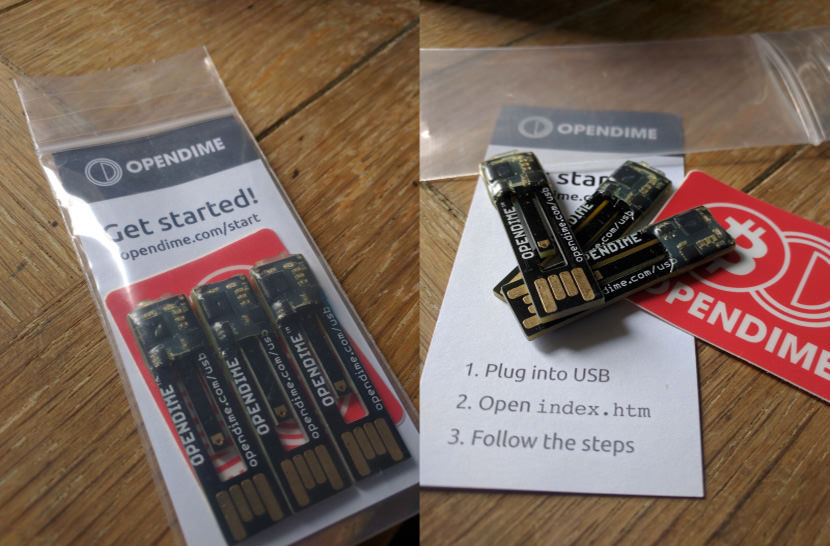 Opendime is a small USB stick that allows you to spend Bitcoin like a dollar bill. Pass it along multiple times. Connect to any USB to check balance. Unseal anytime to spend online. Trust no one.
USB Drive – Acts like a read-only USB flash drive. Works with any computer, laptop, and phone. A QR Picture and Text file inside contain Bitcoin address and support.
Ultra Secure – The private key is generated inside the device, and is never known to any human, not even you!
Compatibility – The Bitcoin world changes fast but Opendime is built on the fundamental Bitcoin features that haven't changed in five years.
No Trust – Give an Opendime to anyone and they don't need to worry that you can take back the funds later. You've got the private keys in the device.
Free To Use – This is physical Bitcoin as it was meant to be: just hand it to someone and they've got it. Pass it on multiple times! Simple as a handshake. No miner fees, no confirmation delays.
Open Standards – Uses Bitcoin message signing, normal (non HD) bitcoin payment addresses and private keys in WIF format.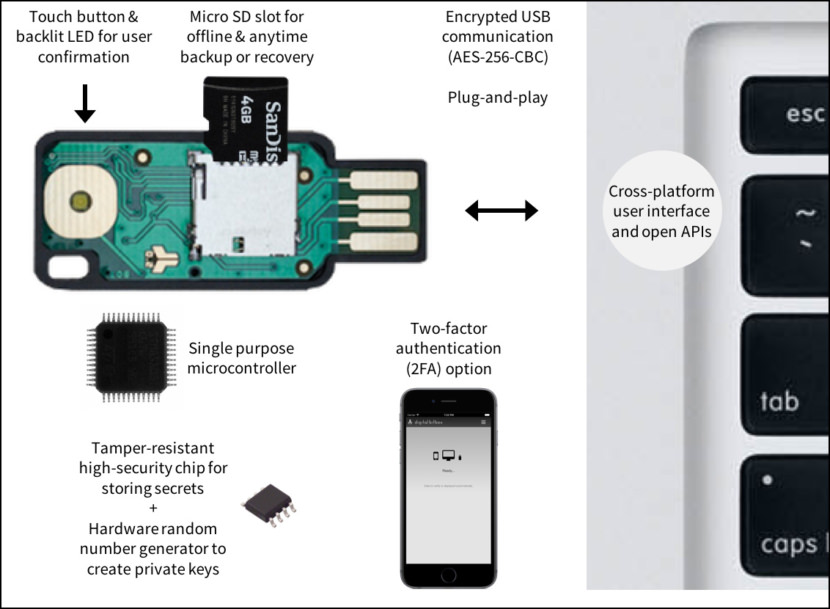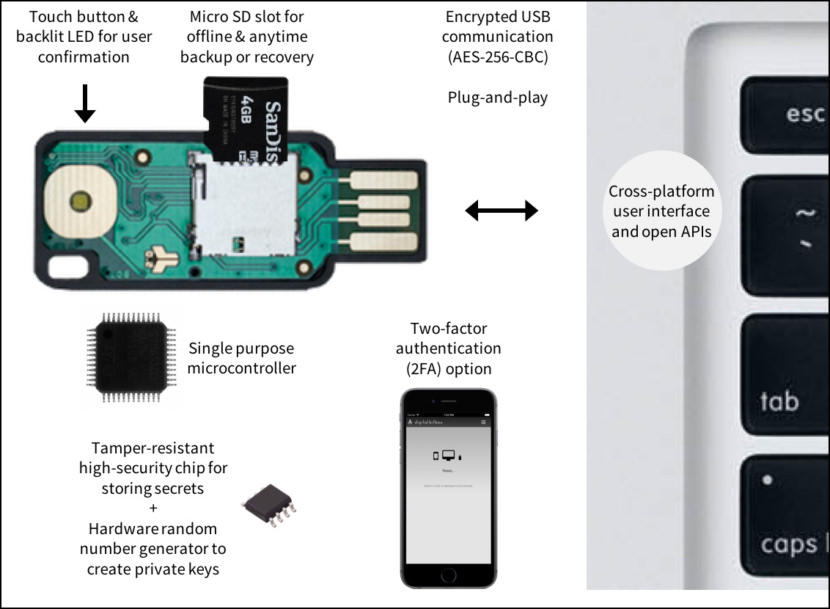 Digital Bitbox is a minimalist bitcoin hardware wallet packed with security and privacy. Safely hold and spend your coins with peace of mind. The Digital Bitbox is a plug-and-play wallet that combines the highest security of cold storage with the convenience of software wallets. For you, it gives simplicity and peace of mind. Unique advantages of the Digital Bitbox
Offline, anytime backup and recovery with a micro SD card.
Native software client avoids security risks of browser-based clients.
Plausible deniability with hidden wallets and backups.
Tor and Tails OS compatible to protect your privacy.
Private keys kept on a high-security chip that prevents physical extraction (50 year lifespan).
Portable, extremely durable case filled with epoxy and packed with security.
Subtle design avoids unwanted attention.
Multisig out-of-the-box (optional to use).
Smart verification and second-factor authentication mobile app (optional to use).
Swiss ideals – quality, privacy, no backdoors.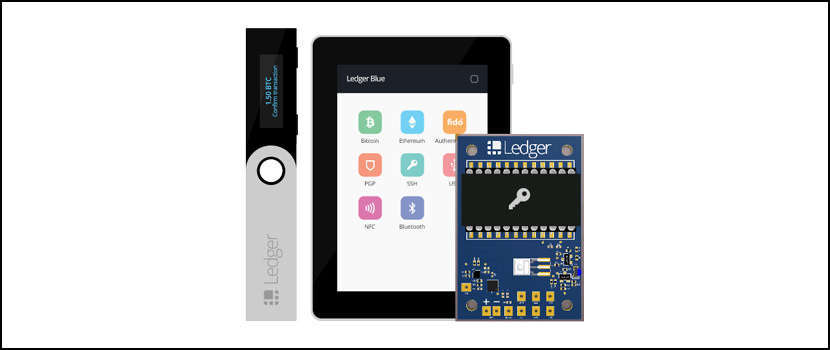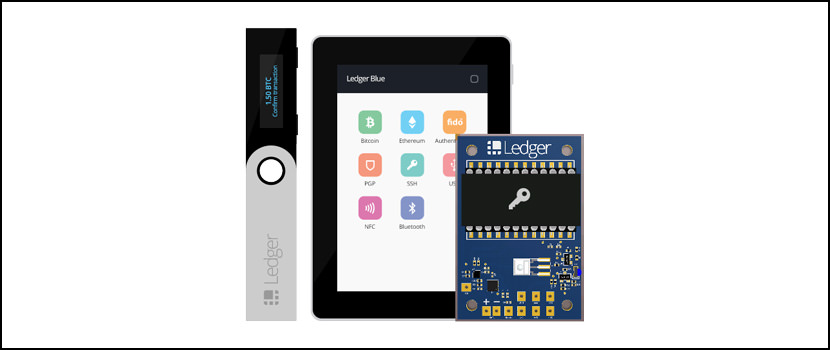 Ledger builds solutions to bridge the physical world and the blockchain. They have three families of products: Personal Security Devices for end users, Hardware Security Modules for servers and Hardware Oracles for connected objects, machines and IoT. Ledger Nano S is a Bitcoin, Ethereum and Altcoins hardware wallet, based on robust safety features for storing cryptographic assets and securing digital payments. It connects to any computer (USB) and embeds a secure OLED display to double-check and confirm each transaction with a single tap on its side buttons.
Blockchain applications live in their own digital realm, totally orthogonal to the physical world. In order to exist and solve real life problems, they must interface with human operators or machines through atomic transactions and contract function calls. As much as a blockchain is intrinsically secure thanks to its consensus based mechanism, the global security architecture ultimately depends on the reliability of the inputs fed to the system. If transaction generation is compromised, or if a data source is corrupted, the whole security model collapses.
Ledger solves this major security issue by providing a trust layer between the IT system and the physical world: security devices to keep private keys out of reach of hackers and ensure a proof of presence of the user to mitigate man in the middle attacks, security modules for servers to enforce hard rules, and hardware oracles to measure and attest the existence of physical events (GPS location, vehicle speed, power consumption…). Main features:
Cryptographic secrets protected by a secure chip
Open source embedded Bitcoin app
Confirmation of transactions on the embedded screen
Built-in 4 digits PIN security lock
Built-in onboarding (seed generation and recovery)
BIP39 seed (12/18/24 words), easy backup and restoration
Multi-apps support: FIDO U2F, GPG, SSH…
6. Pi Wallet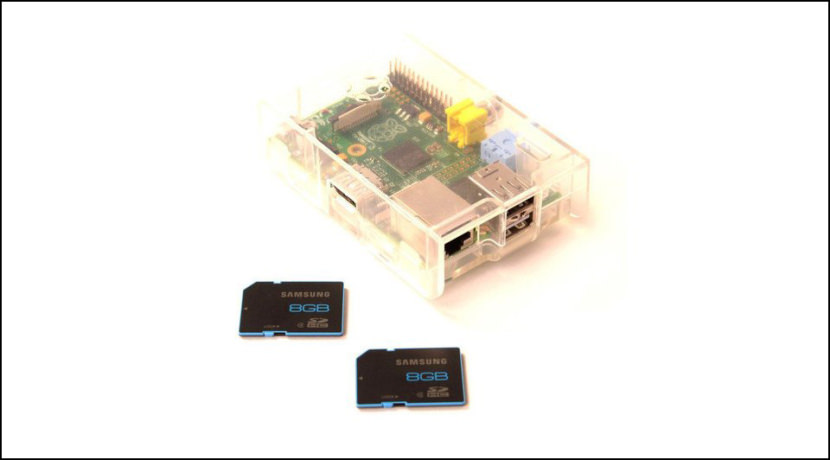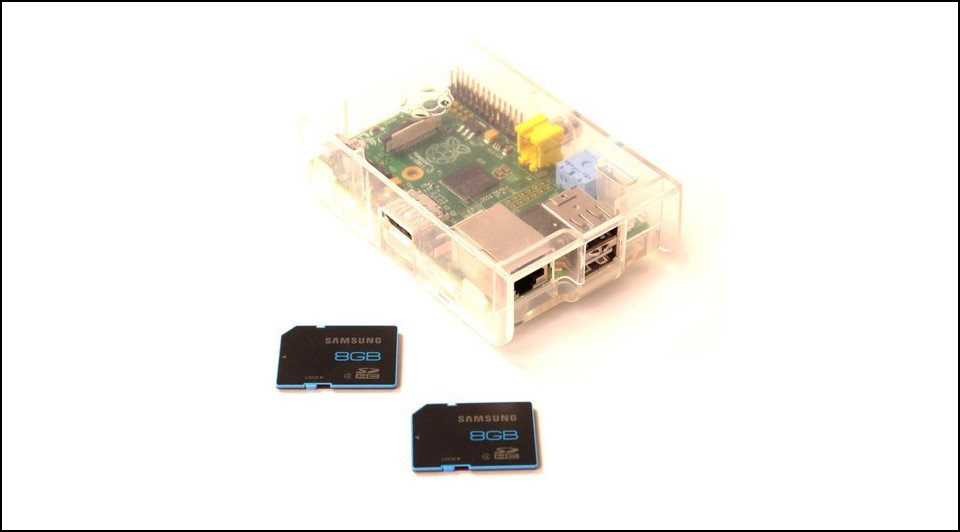 [ Discontinued ] Pi wallet is a device for securely storing your bitcoins in an offline environment to protect them. They provide a service of installing a safe bitcoin wallet client (Armory) on a small, hand-sized computer (Raspberry Pi) so you can securely store your coins without having to deal with the issues of setting all this up by yourself.
A lot of bitcoiners face the problem of how to securely store their bitcoins. Naturally they get to a point where they think about storing them offline to prevent others on the Internet from getting access to the coins. This often leads to the idea of setting up an old notebook as an offline storage or maybe even buying one for that purpose. However, this can be expensive and a real hassle to set up.
Unlike a lot of notebooks Pi Wallet doesn't have a wireless connection
With Pi Wallet easily fitting into your hand you save a lot of space and you can even take it with you easily if necessary
Unlike a notebook the Pi Wallet device can be easily separated from its hard drive, the SDHC card.
You can take your coins wherever you want by just moving the card around
Pi Wallet comes with 2 SDHC cards so you can always have the backup card stored on a safe place