One of the problems I had was when I decided to upgrade my RAM to 32GB from 16GB, I made the mistake of buying 4X8GB Kingston sticks without knowing one of the requirements for running 32GB RAM is the 1.25 voltage per stick. If it runs on 16GB, all four sticks can be 1.50v, this small mistake of mine causes me lots of money as 4x8GB sticks are not cheap.
See More ▼ 6 Free Windows Process Monitoring Software – What Is Secretly Accessing The Internet
It is always good to double check your desktop's spec prior to any troubleshooting and upgrading, if possible, search online for similar boards and the experience by others when upgrading. Compatibility can be a big issue for desktops, the reward on the other hand is a great gaming experience.
If you plan to upgrade one of your hardware but doesn't know if it is worth the upgrade? You can always use UserBenchMark to compare your existing hardware with the one you intended to purchase. The site will list all of the specs side by side, it also comes with user reviews and real world performance for comparison purposes. Which is better? Nvidia GeForce or AMD Radeon? Intel or AMD Ryzen? You can compare CPU, GPU, SSD, HDD and RAM.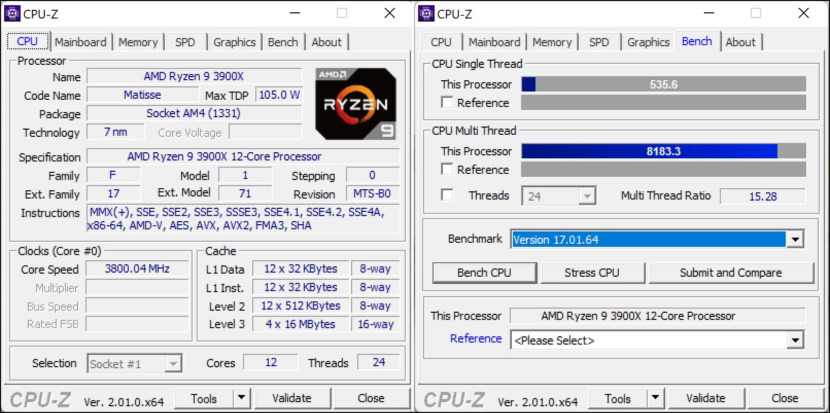 The legendary CPU-Z, it is a freeware system profiler (system monitor) application for Microsoft Windows (for all versions from 95 on) that detects the central processing unit, RAM, motherboard chipset, and other hardware features of a modern personal computer, and presents the information in one window. It gathers information on some of the main devices of your system :
Processor name and number, codename, process, package, cache levels.
Mainboard and chipset.
Memory type, size, timings, and module specifications (SPD).
Real time measurement of each core's internal frequency, memory frequency.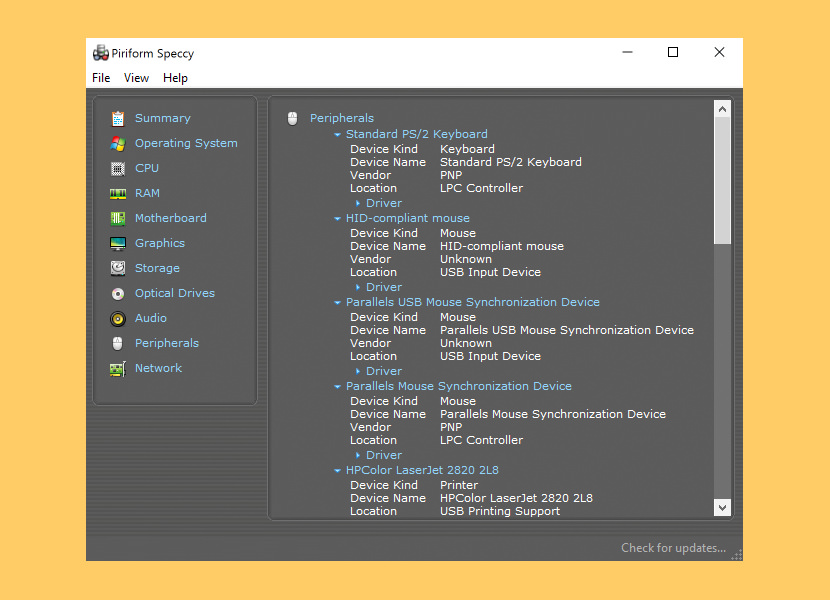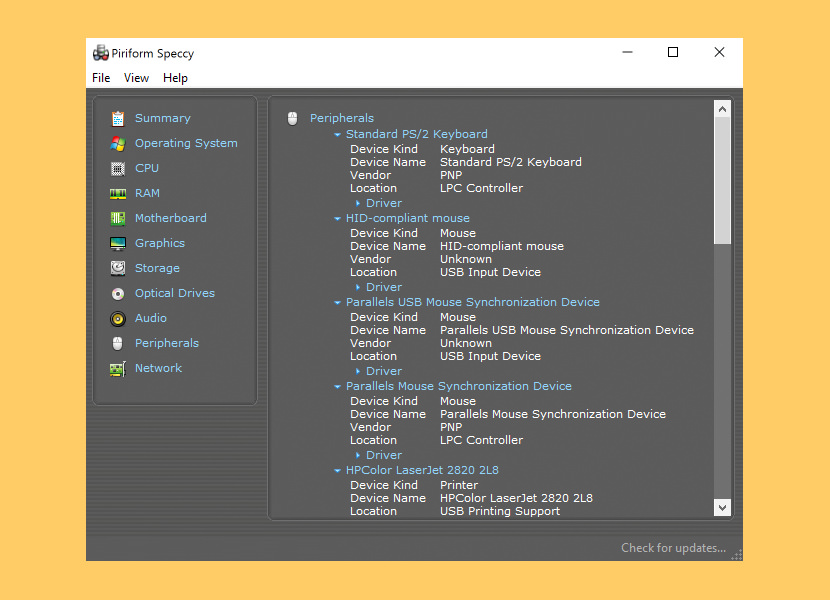 Need to find out what's inside your computer? Speccy has all the information you need! Fast, lightweight, advanced system information tool for your PC. Speccy is the place to start if you need to know what's inside your PC. See a quick summary, or dive deeper into every aspect of your PCs hardware so you can make informed upgrade and purchasing decisions.
Speccy gives you detailed information on every piece of hardware in your computer. Save time trawling through your computer for stats like CPU, motherboard, RAM, graphics cards and more. See everything laid out for you in one clean interface.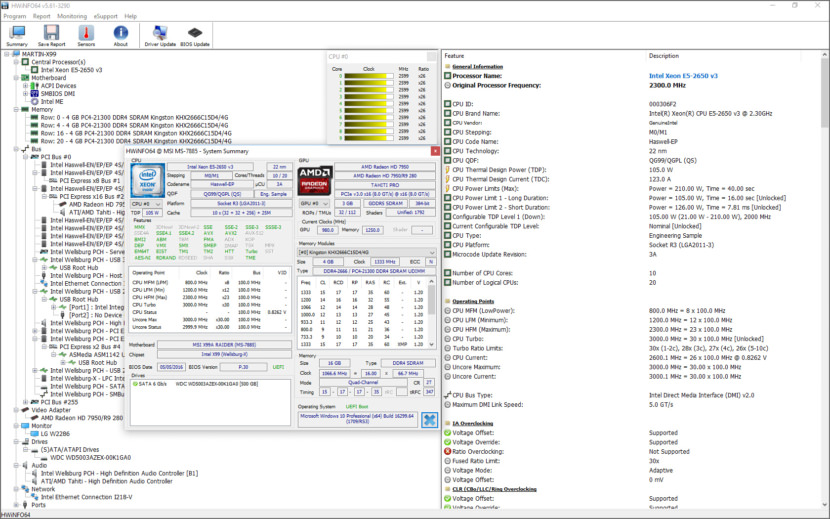 HWiNFO are professional hardware information and diagnostic tools supporting the latest components, industry technologies and standards. Both tools are designed to collect and present the maximum amount of information possible about computers hardware which makes them suitable for users searching for driver updates, computer manufacturers, system integrators and technical experts as well. Retrieved information is presented in a logical and easily understandable form and can be exported into various types of reports.
In-depth Hardware Information – From a quick overview unfolding into the depth of all hardware components. Always up-to date supporting latest technologies and standards.
Real-Time System Monitoring – Accurate monitoring of all system components for actual status and failure prediction. Customizable interface with variety of options.
Extensive Reporting – Multiple types of reports, status logging and interfacing with other tools or add-ons.
System Spec is a freeware system information utility that produces a specification of your system's hardware and software. With System Spec you can see, save and print a complete spec of your PC. This standalone, system information utility can also perform various windows functions. Additional advanced info includes CPU, drives, applications, display, memory, networking, internet, CD / DVD drives and more.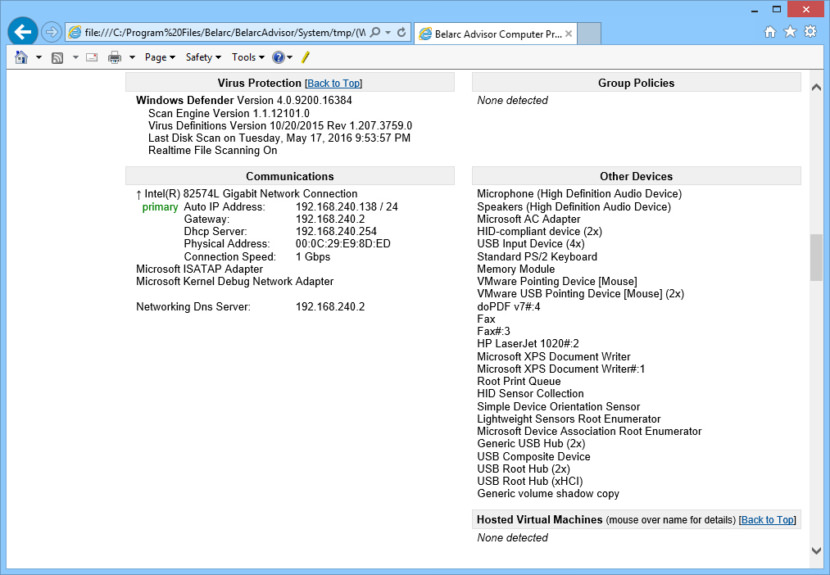 The Belarc Advisor builds a detailed profile of your installed software and hardware, network inventory, missing Microsoft hotfixes, anti-virus status, security benchmarks, and displays the results in your Web browser. All of your PC profile information is kept private on your PC and is not sent to any web server. Runs on Windows 10, 2016, 8.1, 2012 R2, 8, 2012, 7, 2008 R2, Vista, 2008, 2003 SP2, XP SP3. Both 32-bit and 64-bit Windows are supported. Works great on Microsoft's Windows 10 and Apple's macOS.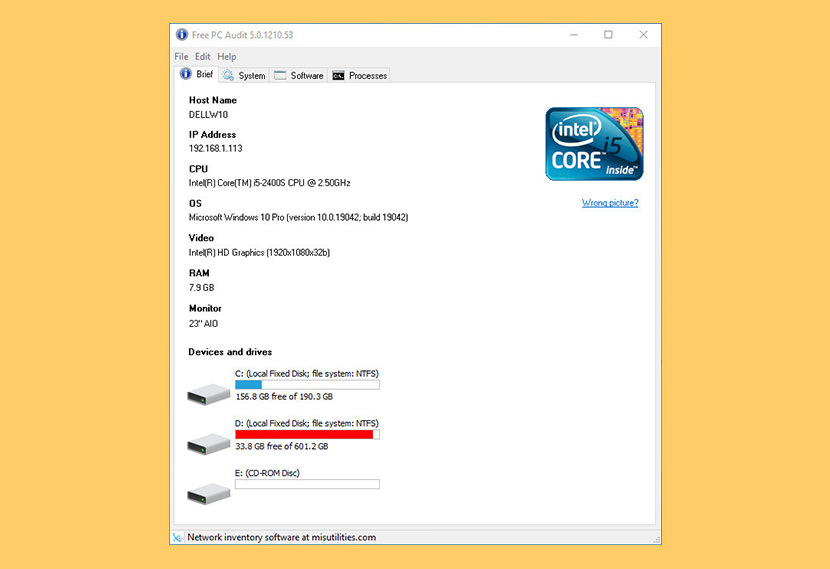 Free PC Audit is a freeware system, hardware and software information tool. It extracts details of all components of the PC, shows installed software with version and product key. Free PC Audit does not require installation and can be used as a portable application. It can be run from a removable storage device such as a CD-ROM drive, USB flash drive, flash card, or floppy disk.
This professional tool is designed to collect and present the maximum amount of information possible about computer's hardware and software which makes them suitable for users searching for driver updates, computer manufacturers, system integrators and technical experts as well. Compatible with: from Windows NT up to Windows 10