Why do songs get stuck in your head, you might wonder. The phenomenon is called an earworm, and the reason is because you are constantly searching for it due to its catchy tune. Occasionally you'll bump into that song while driving but the name and title of the song was not mentioned by the DJ.
🤣😍😂 5 Apps To Find Places With Free Wireless WiFi Accounts And Passwords
The easiest way to find a song is to remember the lyrics and google it, for those that can't remember the lyrics, especially if it is a song in a foreign language, these apps and services might help you identify them. Here are 8 the best music recognition services that can help you discover the song you've been searching for.
↓ 01 – Shazam | Freemium | App ID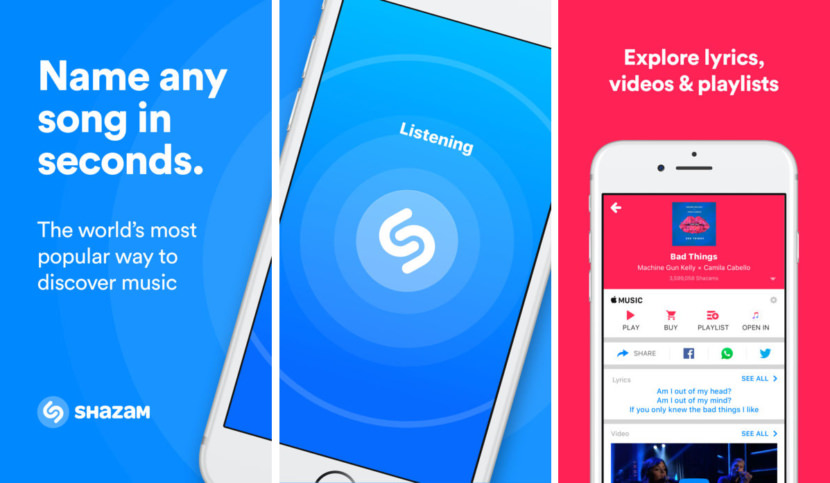 Shazam gives instant satisfaction when you want to know the name of that song playing on the radio. Just point your phone towards the music source to identify the track- you can also buy it instantly or share your discovery with friends and family. Shazam visual recognition gets you more – tap the camera icon to Shazam posters, magazines or books; anywhere where you see the Shazam camera logo. Now you can find music with your mobile phone, shazam works on iOS iPhone and Google Android smartphones.
↓ 02 – Musixmatch | Freemium | App ID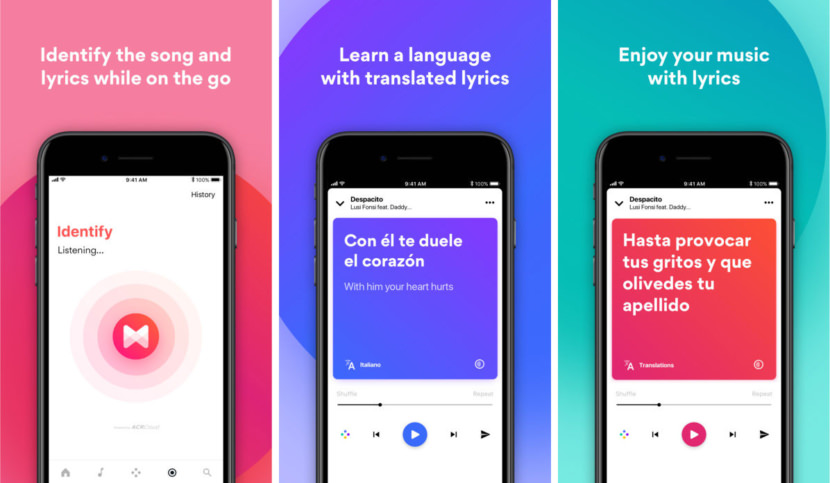 Musixmatch is the world's largest lyrics catalog, giving you synchronized song lyrics with multilingual translations for all your music. Identify and get the lyrics to any song that's playing around you with one tap.
↓ 03 – TuneFind | Free | Complete List of All Music In TV Shows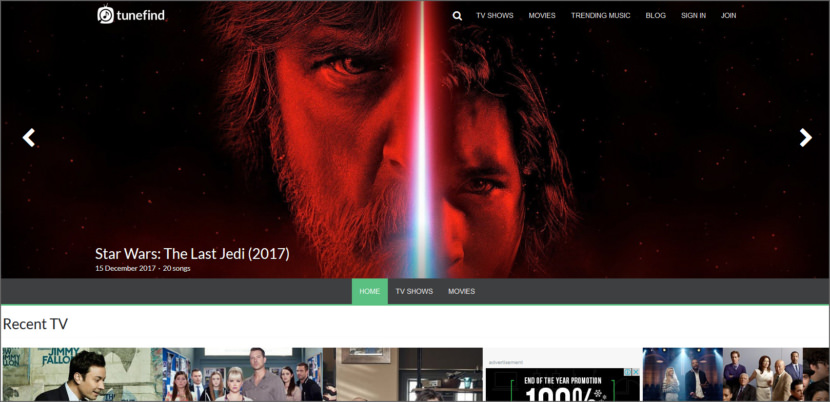 Have you ever heard a great new song on your favorite TV show and wondered what it was? The amazing users at TuneFind have your answer. Dedicated TV viewers enter and verify the music heard on all your favorite TV shows, making it easy for you to find, listen to, and download new music.
↓ 04 – SoundHound | Freemium | App ID, Sing or Hum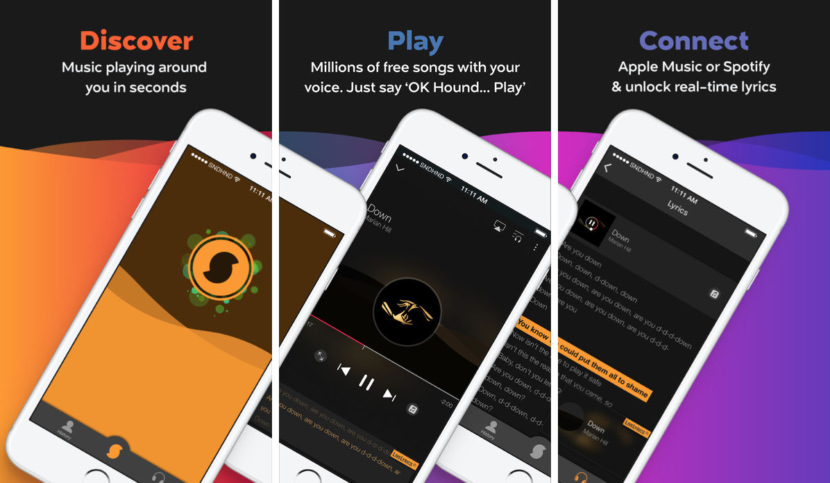 SoundHound is a music search and discovery app that listens to what is being played around you. Tap the orange button to instantly identify songs and see lyrics, share, stream, buy or simply explore more about artists you know and love or have just discovered. Have a song stuck in your head? You can also search by singing or humming into SoundHound, making it the only app in the world that can give you results, immediately and accurately, through this sing or hum search via your own voice.
↓ 05 – MusicID | Free | App ID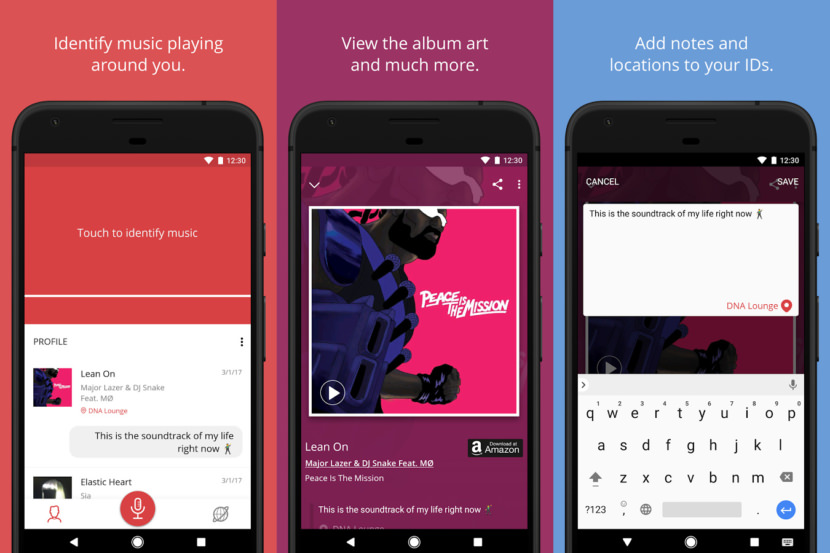 Hold MusicID up to music and it'll tell you the name of the song in seconds. MusicID is the slickest way to identify any song you hear on the radio, at the movies, at the club, at the grocery store, or anywhere. Use your mobile phone to identify music you hear, look up lyrics, download songs, read artist biographies, downloads, and so much more.
Using a sophisticated music fingerprinting algorithm, MusicID can identify over 28 million songs with new songs added daily. You can also search for songs by artist name, song title, or lyric phrase.
↓ 06 – Midomi | Free | Sing or Hum To ID Music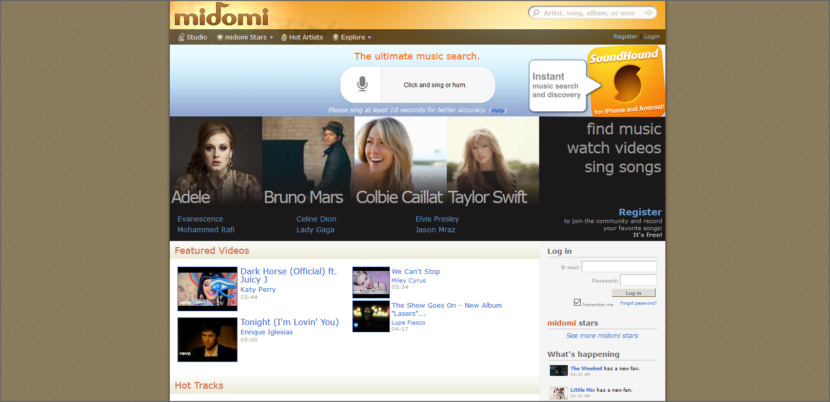 midomi.com finds and discovers music and people. Use your voice to instantly connect to your favorite music, and to a community of people that share your musical interests. Sing your own versions, listen to voices, see pictures, rate singers, send messages, buy music.
↓ 07 – AudioTag | Free | Upload Short Audio Clip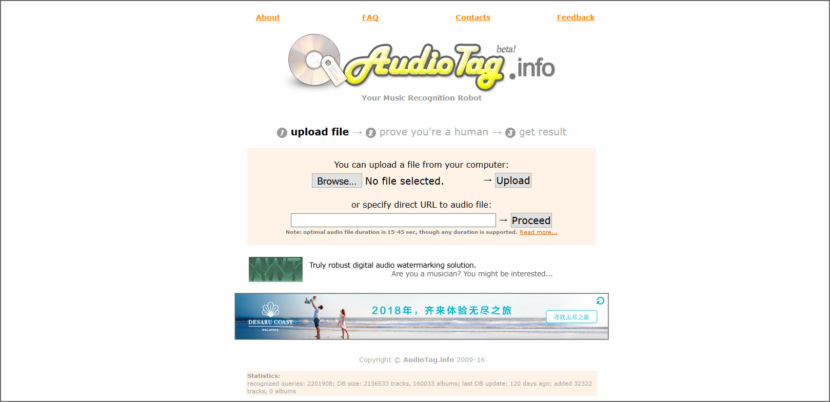 AudioTag is a free music-recognition service. It allows you to identify almost any unknown piece of music quickly and easily. Its use is very simple: you upload a short audio fragment (even 15 seconds are enough) or an entire song, the robot analyzes it and provides you with the information about the track title, artist name, album title, etc. Your audio fragment can be in almost any file format and of almost any quality (aurally recognizable, of course) — it can be an MP3 file downloaded from the Internet or a short recording made with your old tape recorder and stored as a low-quality .WAV-file.
↓ 08 – WatZatSong | Free | Community or Human Driven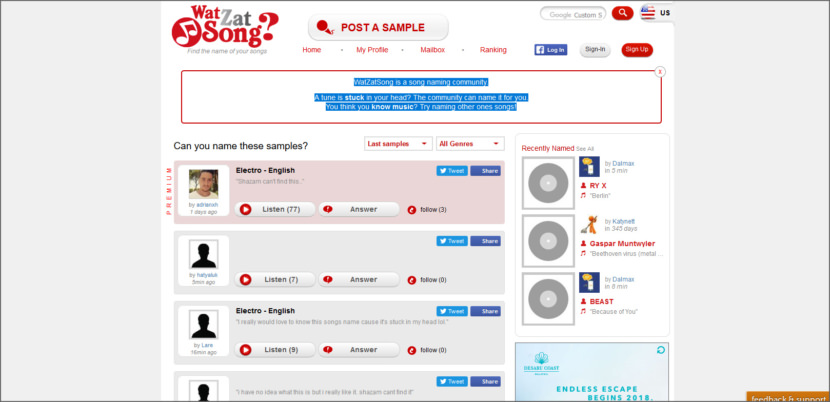 WatZatSong is a community of music enthusiasts who can identify most songs and tracks. So visit the site, create an account, and record the song. A tune is stuck in your head? The community can name it for you. You think you know music? Try naming other songs!