You've probably used Microsoft Windows 10's Task Scheduler and here you are, looking for something more powerful or flexible with more features. These Task Schedulers enable you to automatically perform routine tasks on a chosen computer, it does this by monitoring whatever criteria you choose to initiate the tasks (referred to as triggers) and then executing the tasks when the criteria is met.
See More ▼ 9 Free Microsoft Sticky Note Alternatives With Advance Features
While the built-in Task manager of the Windows system is able to schedule a few tasks, its confined features enables it to only just start and end the process. Here are some of the best and free task schedulers that enable you to automatically email clients, download mp3s, torrent, shut down windows, login into networks, etc.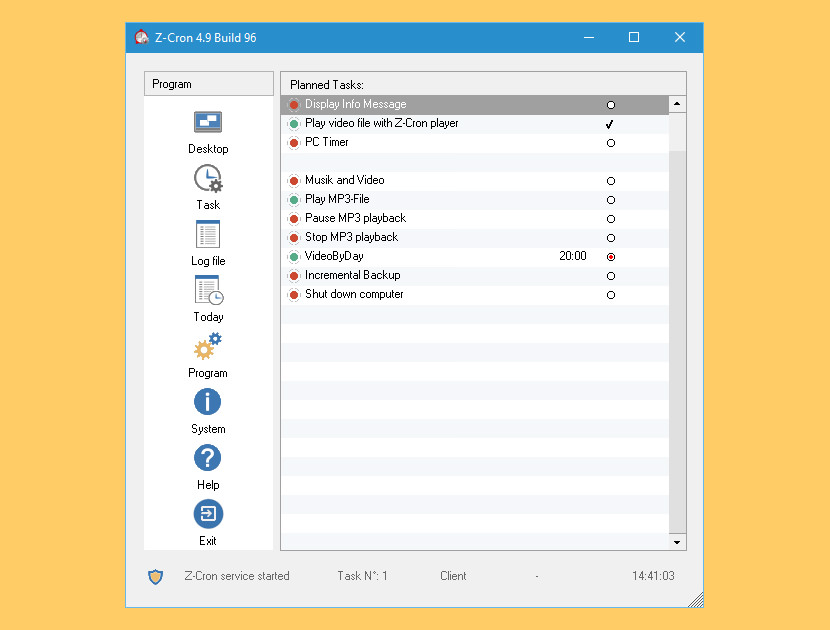 Z-Cron is a scheduler which you can use to run jobs/tasks on your PC time-controlled with a schedule. Z-Cron is a central coordination point for the scheduling and automation of software. In addition to the time-controlled start of applications, the program contains numerous tools which help to ease the automatic and scheduled system administration.
With Z-Cron scheduler you can start and/or quit programs (*.exe, *.com, *.bat) under Windows time-triggered similar to the Unix Cron. A scheduler is one of the most powerful services on a computer system.
You can use it to launch all kinds of programs at defined times automatically, for example for backup jobs with Z-DATdump during the night, and no user has to be logged on for that. Z-Cron can be configured to automatically run at Windows startup. Status information can be sent using Microsoft messenger service or e-mail (per SMTP).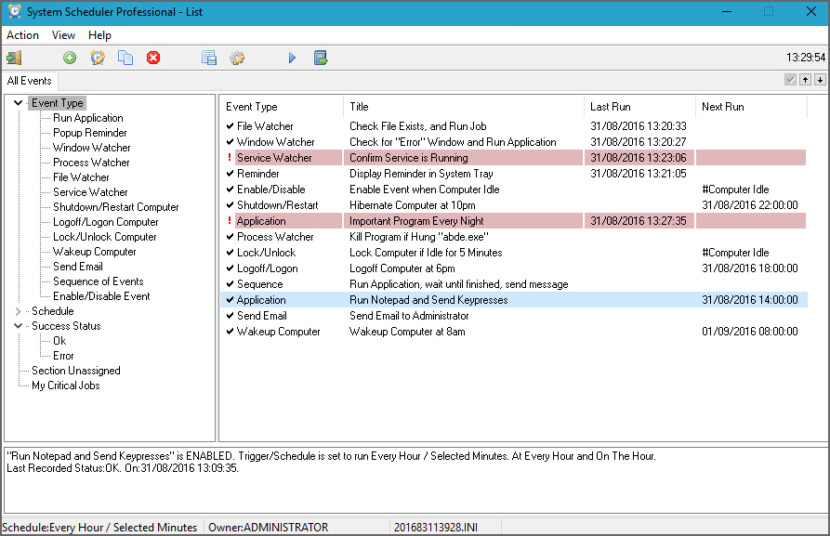 System Scheduler is an excellent tool to schedule unattended running of applications, batch files, scripts and much more. For anyone used to using MS Windows own Task Scheduler, System Scheduler is an ideal and easy to use replacement, with great flexibility and features. System Scheduler runs totally independently of the MS Windows Task Scheduler and has no dependencies on it.
System Scheduler not only allows you to launch programs at scheduled times but also to send keypresses and mouse clicks to those programs. This allows you to not only schedule programs to run overnight or at the weekend but also get those programs to do useful things while unattended. A really powerful feature.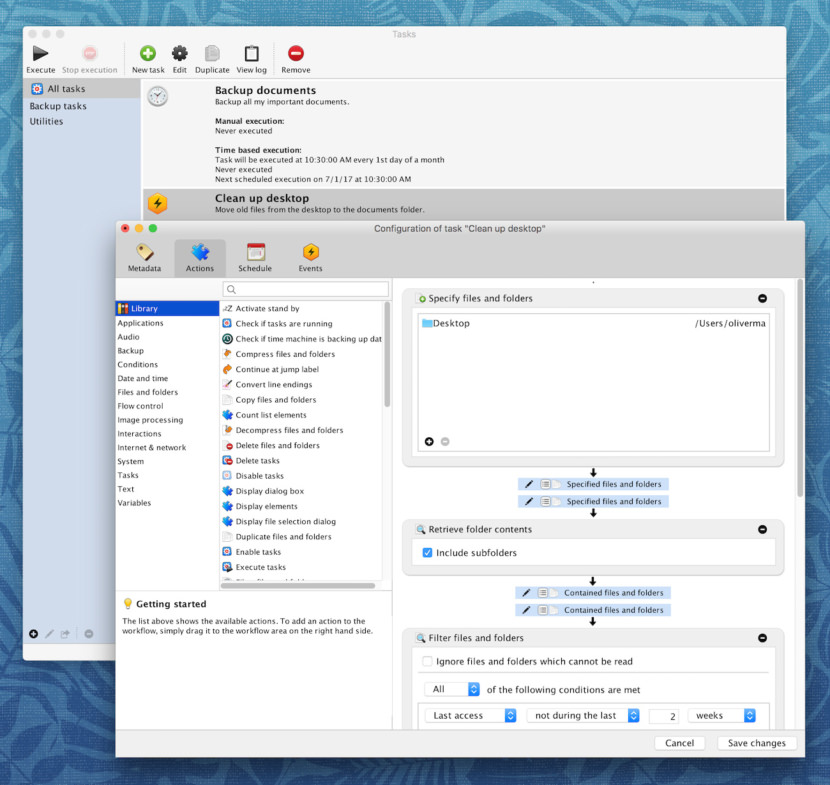 Task Till Dawn is a free task scheduler for Windows and macOS. Automate your recurring and tedious tasks so that you can concentrate on your actual work. With the built-in graphical editor, you can create your workflows from a variety of ready-made actions.
You can then have these executed on a schedule or triggered by certain events. Most actions are available across platforms, so you can use your workflows on both Mac and Windows with little or no adjustments.
4. Schedule Manager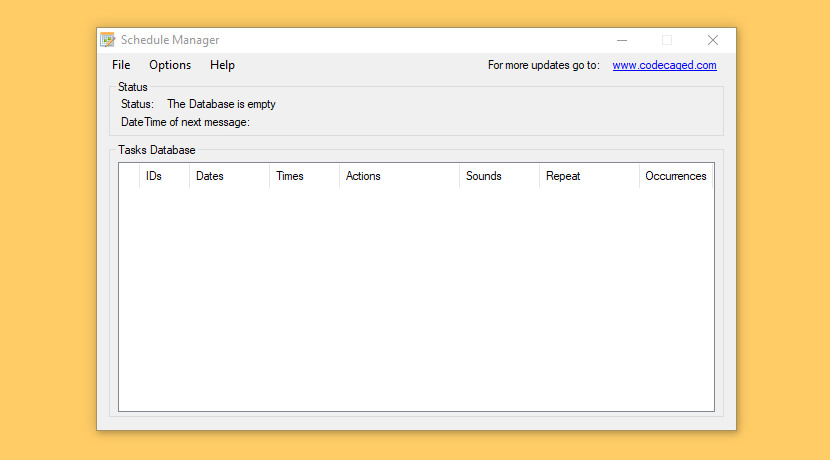 [ Discontinued ] Schedule Manager enables you to design your daily routine and perform various tasks (such as auto shutdown, alarm and download files at a specific time). When it comes to timing, Schedule Manager offers flexibility – specific time, hourly basis, daily bases or weekly basis. Choosing a sound to draw attention is a great option in Schedule Manager since you can choose one of several built-in sounds or you can assign your own.
Perform various tasks such as shutdown, restart, hibernate, download file, screenshot and more.
Flexibility when it comes to timing – weekly basis, daily basis and hourly basis.
Sounds to draw attention – built-in sounds and option to assign your own.
Multiple tasks can be set synchronized (even for the same time).
Each task has extensive options.