Where to buy real physical gold bars in Malaysia? Most of our banks such as Public Bank, Maybank, CIMB and more offer Gold Savings Account, it is not the same as buying up gold bars. Gold Savings Account also known as GSA, is known as paper gold as there is no guarantee or backing from real physical gold.
🤣😍😂 4 Robo Advisor Platforms In Malaysia – Invest In Global Stocks Via Smartphone
This is why some investors only invest in real physical gold bars. In the event of a collapse of the US dollar, your paper gold will vanish too, unlike physical gold which will be worth even more. I doubt the US dollar will collapse in the near future, they will debase it but no country in the world will want it to collapse. Why? Almost every country holds US dollar reserves, if the US dollar collapses, so does their own country.
As for fake gold bars, it is always important to buy from reputable distributors. I highly recommend UOB because they are a bank, in the event the gold bar is fake, which is unlikely, you can rest assured they will immediately compensate you. After all, the price for a gold bar is more or less the same, the only problem with UOB's gold bar is it comes in 1kg only.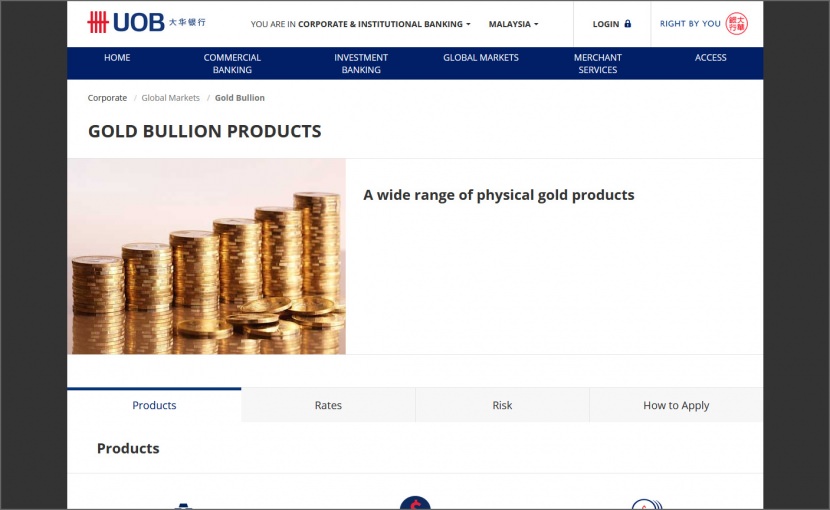 UOB Malaysia is probably the only bank in Malaysia that sells gold bars, not even Maybank sells gold bars, however, Maybank does sell gold bullion, which is not what investors want as these bullions are priced somewhat higher than average based on weight. Gold bars are available only in 1kg at the following branch.
Gold Department @ Jalan Raja Laut
Jalan Tengah Branch
Bishop Branch
Butterworth Branch
↓ 02 – 1 Stop Gold | PAMP Official Retailer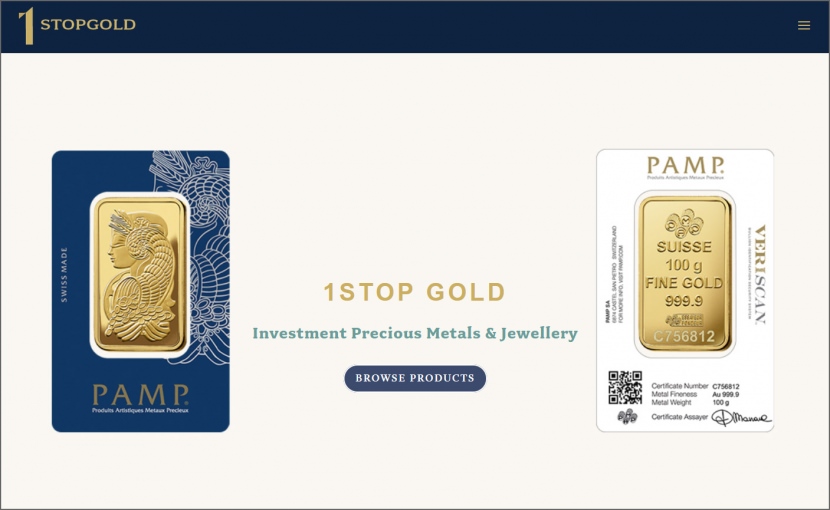 1 Stop Gold is PAMP's authorised retailer and distributor of PAMP products in Malaysia as shown in their website. PAMP is the world's leading bullion brand, with dominant positions in the world's major precious metals markets. Established in 1977 and based in Ticino, Switzerland, PAMP operates a state-of-the-art precious metals refinery and fabrication facility.
↓ 03 – Nubex | Perth Mint's Official Retailer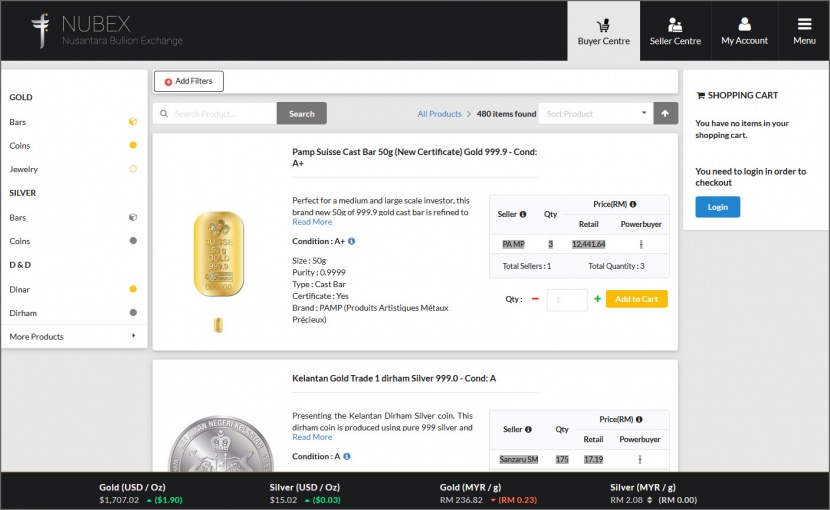 Australia's Perth Mint is a well known gold producer. Born in the aftermath of the 2008 economic crisis, Nubex was founded the following year in 2009, inspired by the founders' readings and erudition on the topic of precious metals as a form of alternative currencies, establishing Nubex as a realization of their passion.
↓ 04 – Quantum Metal | Perth Mint's Official Retailer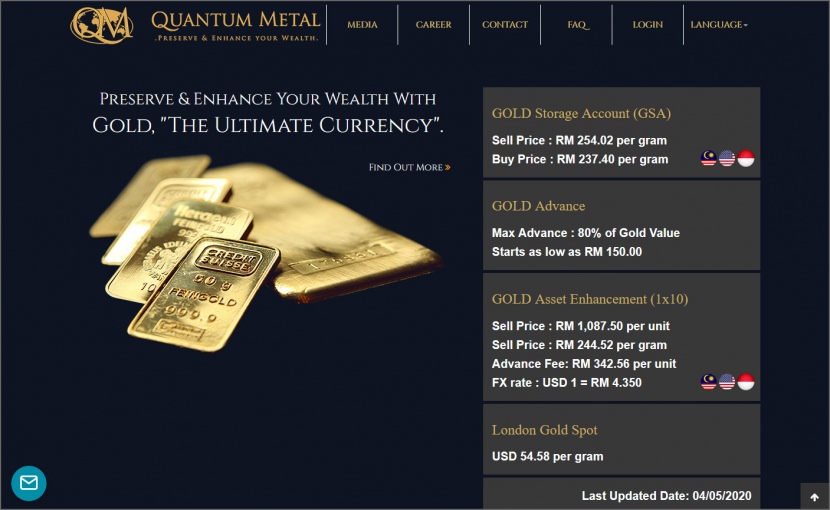 Quantum Metal is one of the largest gold bullion distributors in Malaysia. Quantum Metal core business is providing 99.99% premium gold products to the Malaysian market including, government bodies, banks, financial institutions, merchants and individual dealers. Quantum Metal initiates the linkup between local banks and International Bullion Supplier, including, PERTH MINT and ABC BULLION.
↓ 05 – Buy Silver Malaysia | Perth Mint's Official Retailer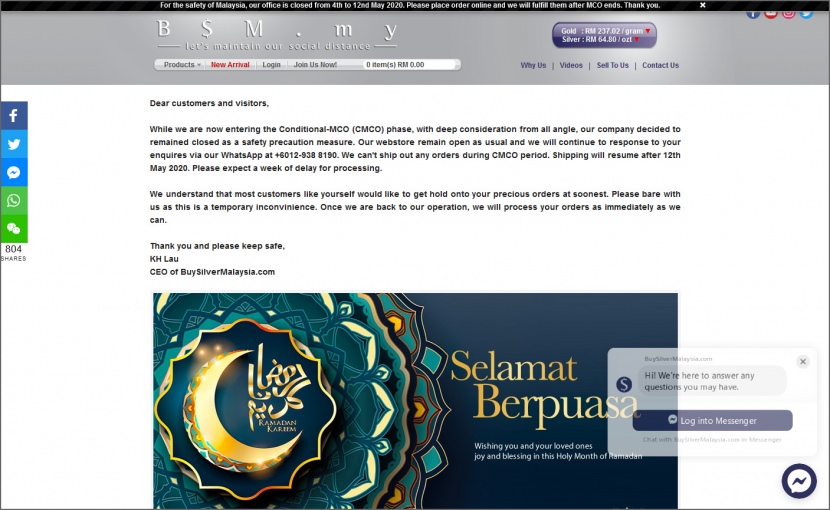 Quantum Metal is your best source because they buy direct from the master distribution channel for PAMP Swiss, Royal Canadian Mint, US Mint, Australia Perth Mint, Sunshine Mint, Ohio Precious Metal and many other world's top hallmarks. They have over 120 worldwide products for you to choose.
They focused solely on international top brands namely the recognised PAMP Switzerland, US Scottsdale Mint, US Mint, Royal Canadian Mint, Australian Perth Mint. US Ohio Precious Metals and US Sunshine Mints because these brands offer the best bullion in terms of quality, recognition and appreciation.
6 Gold Saving Investment Accounts in Malaysia
If you are interested in paper gold, which is also an ideal choice of wealth diversification. A gold investment account is an account that allows you to invest in gold commodities without the need to keep physical gold. At present, only certain banks in Malaysia offer such an account. Below is a complete list of Gold Saving Accounts.