Farming is the future, if you are looking for a career other than playing Farming Simulator on your computer, the future belongs to those that are ready to get their hands dirty. Why? When the majority of people have a degree, master or PHD, they will not want to dabble in these labour intensive, dirty and dangerous job such as being a farmer.
Having said that, farming is not what it used to be. Smart farming is the future, with the aid of software and drones, one can map the land, monitor for changes, reduce labour, boost yield and many more. Smart farming refers to managing farms using modern Information and communication technologies to increase the quantity and quality of products.
e-Agriculture is a global Community of Practice, where people from all over the world exchange information, ideas, and resources related to the use of information and communication technologies (ICT) for sustainable agriculture and rural development.
↓ 01 – farmOS | Free | Self Host
farmOS is a web-based application for farm management, planning, and record keeping. It is developed by a community of farmers, developers, researchers, and organizations with the aim of providing a standard platform for agricultural data collection and management.
↓ 02 – Tania | Free | Windows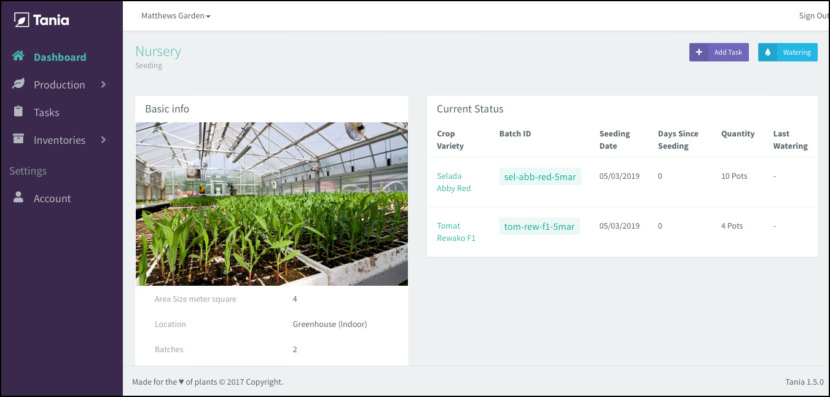 Tania is an open source farmer's journal to help you manage your farm business easily by accessing information you need on-the-go. You can manage your farm areas, farm reservoirs, farm tasks, inventories, and the crop growing progress. It is designed for any type of farms.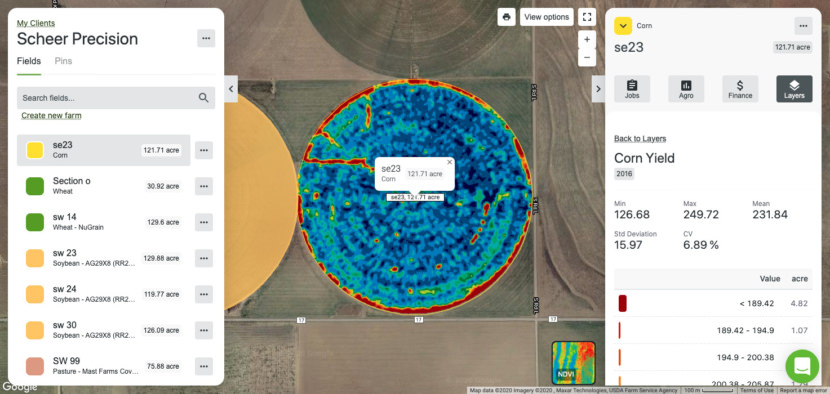 The Agworld platform allows all users to collect data at every level of their operation and enables them to share this data with anyone that matters to them. In practice, this means that growers, farm hands, agronomists, input providers, contractors, banks, accountants, land owners and many other stakeholders are able to all work together on the same set of data. Everyone can collect new data and access all other data they have been given access to.
Because of their platform and its unique structured data system, Agworld offers its users unparalleled insights that empower them to make more profitable decisions than if they did not use Agworld.
Agworld is a data management ecosystem – Farm Planning, Budgeting, Track and Manage Product Inputs, Job Management, Compliance, Agronomy, Logistics & Grower Services, Precision.
Agworld is used by – Growers, Agronomists, Retailers, Application Contractors, Soil Samplers, anyone providing a service to crop growers.
Ideal for growers of row and permanent crops – Pre-season planning, In-season execution, and Farm performance
Ideal for service providers – Grower engagement, Precision agronomy, Pre-season planning, and In-season execution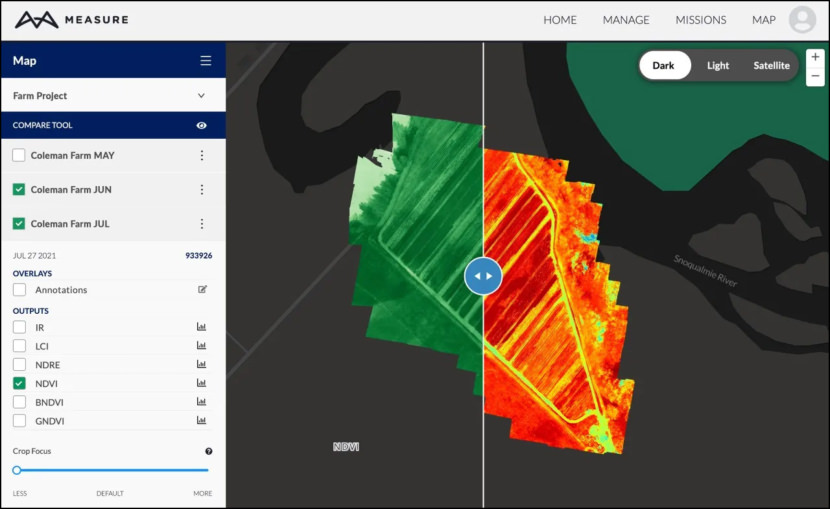 Agronomists, agricultural engineers, researchers, service providers and farmers use drone-captured data to gain greater crop insights to accurately plan and manage their operations throughout the growing season. Drone data, be it RGB or multispectral, have a higher spatial and temporal resolution than satellite data and is cheaper than manned-aircraft flights for the same data. What are the benefits of drones in agriculture?
Increase yield – Monitor crop health and address threats such as disease and plant stress through early identification, treatment and mitigation to maximize yield potential.
Cost savings – Better manage agriculture inputs such as fertilizer and pesticides by applying them only where necessary.
Season-long insights – Gain valuable insights at each growth stage, as well as before and after each harvest.
Leaf-level accuracy – High-resolution RGB and pan-sharpened multispectral imagery provide high-accuracy data that allow plant-level monitoring and analyses.
Improved planning – Plan irrigation and drainage before the growing season, and evaluate it throughout.
Current field data – Drones allow regular cost-effective data capturing, providing high temporal resolution for change monitoring and detailed comparisons across growth stages and across seasons.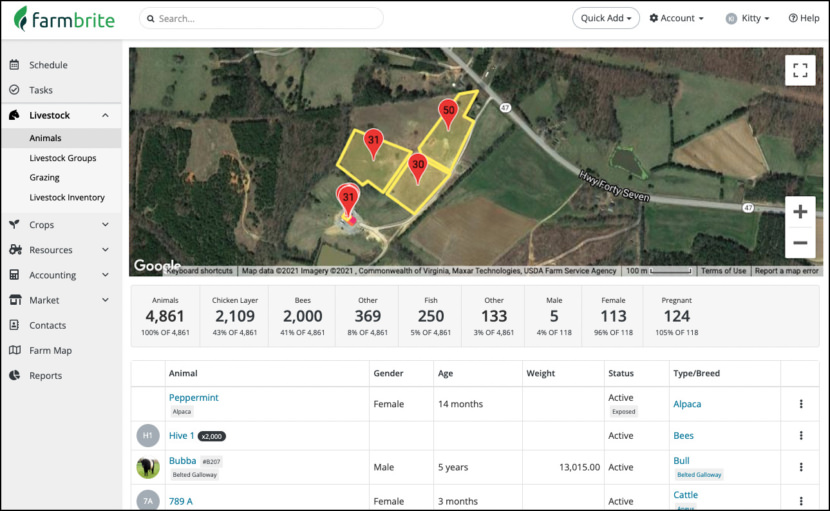 Farmbrite's all-in-one farm management software lets you focus on your passion, not your paperwork. The only smart farming app purpose built for multi-species and biodiverse farms & ranches that includes everything you need to plan, manage, report, track and sell – all from one simple to use place.
Simplify your crop planning, yield & income projections and easily visualize your season. Collaborate with your team to track and report on farm work, inputs, activities and harvests and simplify ROI and compliance reporting. Easy to use planning, growing, harvesting, sales, inventory, accounting and reporting features that make managing your growing season a snap. Works great for:
Row crops (corn, soy bean, wheat & grains)
Market Gardens & CSAs
Greenhouse Operations
Hay & Alfalfa
Orchards
Flower Farms
Vineyards
Tree Farms
Hemp & Other Cash Crops
Aquaponics
Integrated livestock record keeping, farm mapping, tracking, grazing, breeding, health management, sales and reporting software to run a thriving cattle, sheep, pig, poultry, goat, or any multi-species livestock business. Make smarter breeding decision, monitor livestock health & treatments, measure & track growth rates, and optimize grazing to product better yields and higher profits. Works great for:
Cattle Ranches
Cow-Calf Operations
Meat & Dairy Goats
Meat & Fiber Sheep
Pig Farms
Chickens & Poultry Producers
Horse Farms & Breeders
Bee Keepers & Apiaries
Flower Farms
Multi-Species Grazing & Farms
Biodiverse and Regenerative Farms
Hydroponics, Aquaponics & more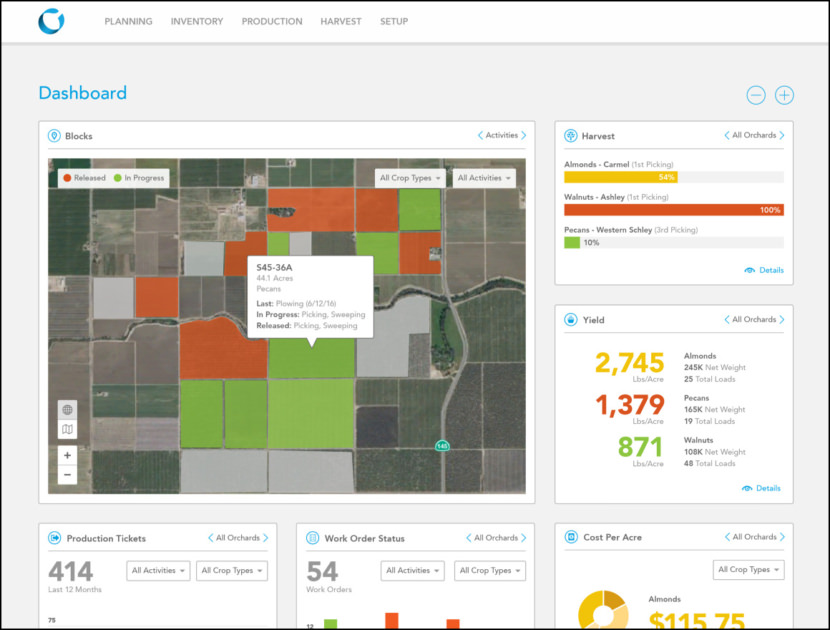 Listening to farmers and improving farm management capabilities is the bedrock of Conservis. Farmers are creative problem-solvers, continually troubleshooting many issues at the same time, with moving parts and considerable unknowns.
Conservis is an end-to-end system that enables growers to track everything from inventory to spray records (including accounting for the weather), and incorporate financials to deliver a big-picture of the operation.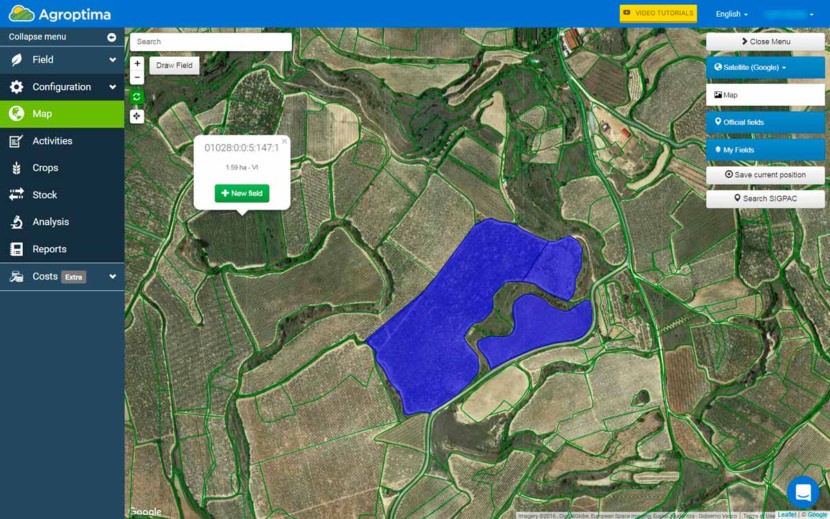 Easily record your agricultural operations, get instant traceability and know your costs and yields. Agroptima is an agricultural software in the cloud (you can work with it from wherever and whenever you want) that allows the farmer to easily and intuitively manage the agronomic and economic management of their farm and to comply with agricultural laws.
With Agroptima it is much easier to record your farm activities whenever you are and get your costs under control. Besides, you can create one-click reports to see the use and margins and help you take better decisions.
Work from the map – Draw your fields, combine or group them. You can choose from 5 satellite image types.
Phitosanitary and Fertilizers use reports
Information on phytosanitary products, seeds, fertilizers: Database of thousands of products.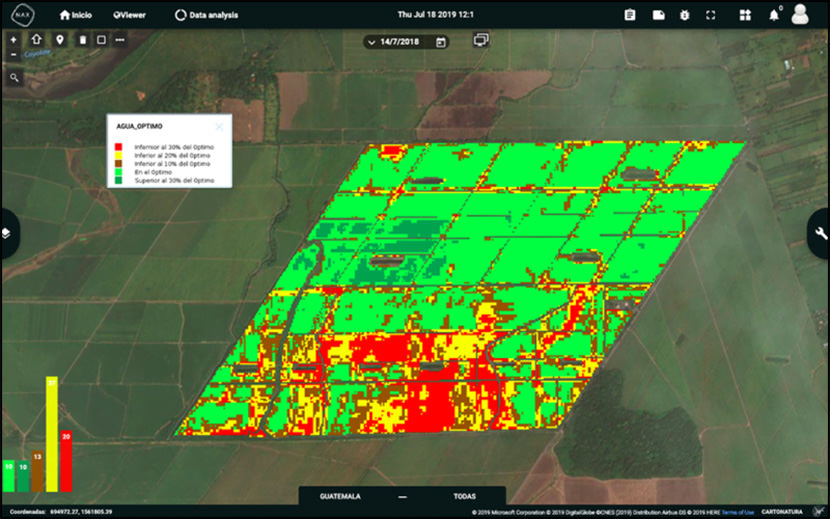 Nax Solutions is a cloud-based farm management solution that helps users produce more and consumes fewer resources using Artificial Intelligence. Through satellite images, the tool analyzes crops and offers recommendations on irrigation, health, fertilization, and harvesting.
All recommendations made by NAX are customized for your crop. You will be able to obtain a large amount of information adapted to your crop and make decisions throughout the production season. Saves time, money y concerns managing all your areas in one way fast, simple and since one place.
Water Irrigation – Where water, How much water, and Efficiency irrigation.
Fertilized – Where fertilize, How much fertilize, and Efficiency of fertilized.
Development – Detect health problems, Reduce risk, and Go ahead to pests.
Production – Control AI production, Prediction productivity, and Estimates smart.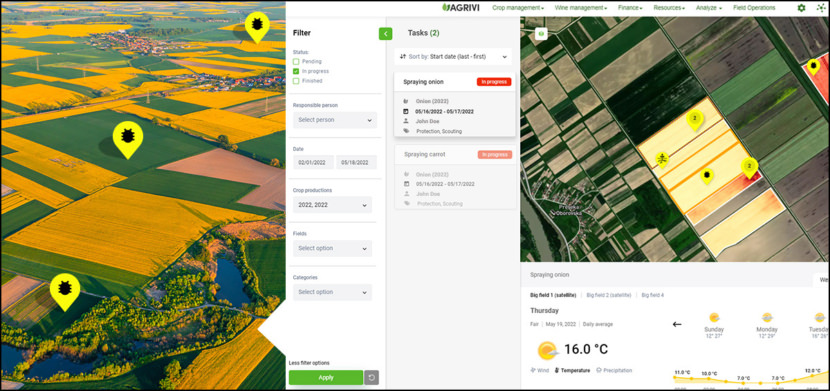 Farm Management Software is on average used for 5-10 years, and during that period, all your farming decisions are based on the data & insights from it – choosing the right vendor is one of the most important decisions a company can make. Their farm management software portfolio supports all stakeholders of the agrifood value chain.
Farms – Professional crop farmers with small-to-mid-sized production (fruit, vegetable, grain).
Enterprise Farms – Enterprise farming holdings and agribusiness companies with large and complex operations.
Cooperatives – Professional farmer associations focused on input supply, agronomic advisory and crop marketing.
Food and Beverages – Food and beverage companies with sustainable supply chain strategies and direct farmer contracting.
Banks – Agribusiness banks focused on providing financing to farmers.
Input Manufacturers – Manufacturers of seeds, crop protection products, fertilizers and machinery.
Agronomic Advisory – Private and public agronomic advisory companies.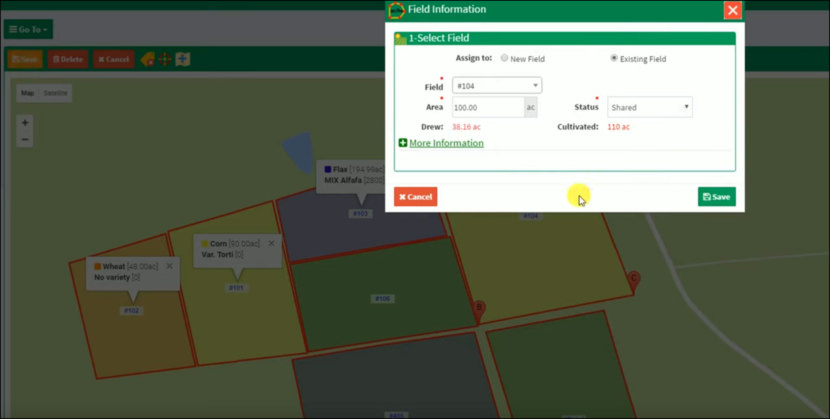 AgriXP is a free, zero-training, crop planning app designed by farmers and their crop consultants to track field data. AgriXP allows the farmer, employees and your crop consultants to securely record crop and field activities. Interact directly or remotely with employees or your agronomists.
Their farm and crop management software is free for small farms; that doesn't mean we don't care about adding new exciting features that you would expect from other similar, but expensive softwares with endless training sessions.
Field, crop activities records, spray records and other activities can be printed or exported to Excel or PDF.
Geo-localized free farming weather forecast. Suitable for spray planning.
Complete traceability from seed supplier to buyer via AgriXP bin and warehouse manager with bushel-to-ton converter.
You already have your field's boundaries via Google Earth© (.Kml, .kmz), FSAfarm+, FADQ or any geolocated shapefile (.shp), it can be imported directly into your AgriXP account.