Which is the best dj sound mixing software? The all new VirtualDJ 7 is here, since I am a part time DJ, I have to say VirtualDJ is the best DJ Mixer software. When compared with VirtualDJ 5, this new version of VirtualDJ brings many new and exciting features. It greatly enhances the core values which made VirtualDJ so popular: accessibility, versatility and cutting-edge technology.
Alternative 2020 Article ➤ 6 Best And Free MP3 Music Players – Light, Simple Yet Powerful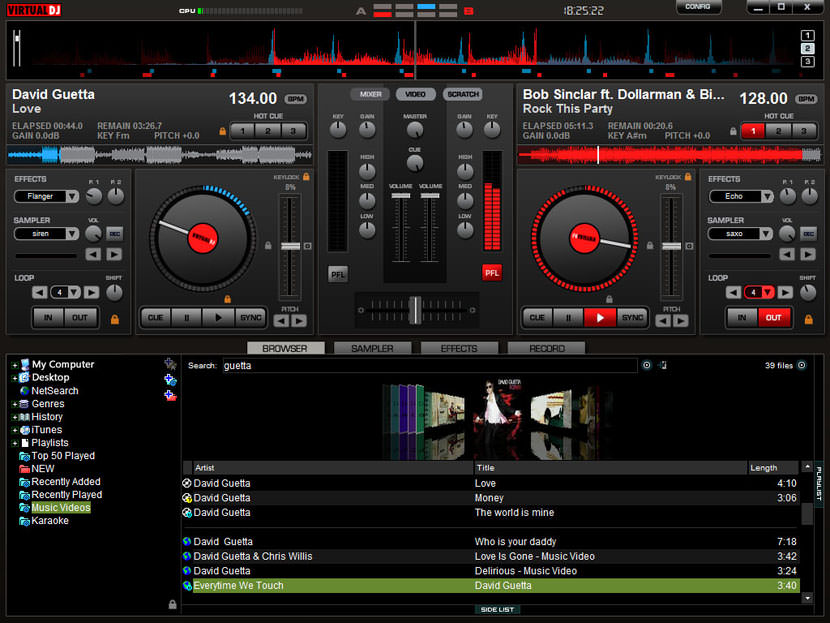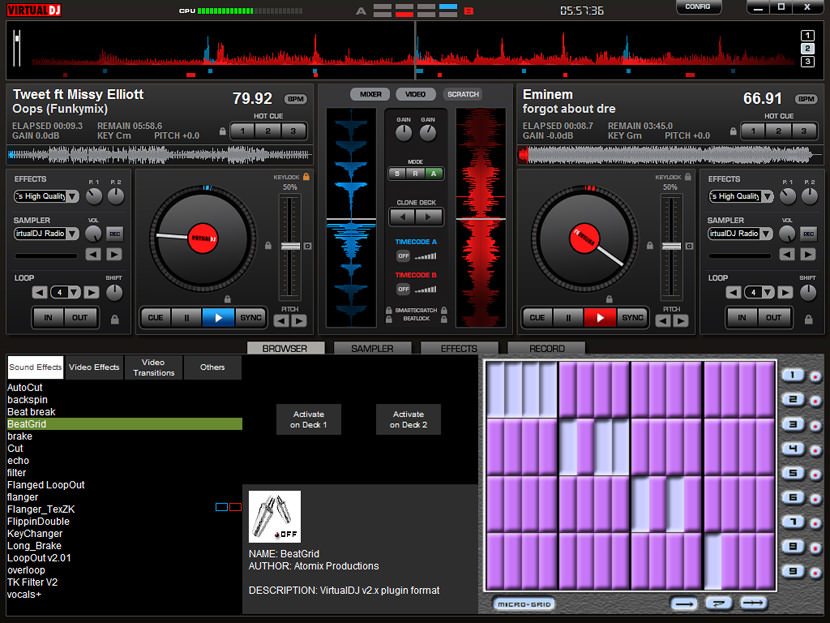 VirtualDJ is the hottest MP3 mixing software, targeting every DJ from bedroom DJs to professional superstars like Carl Cox. With its breakthrough BeatLock engine, your songs will always stay in the beat, and you can work your mixes incredibly faster than any other DJ could.
The automatic seamless loop engine and the brand new synchronized sampler will let you perform astounding remixes live, with no preparation at all. The visual representation and the cues allow you to clearly see the song's structure, and never be surprised by a break anymore. The vinyl controls will let you scratch like on a real turntable, except that with the beatlock engine your scratches will never end out of the beat.
Why is VirtualDJ the best? What makes VirtualDJ unique is the availability in both hardware and software, get the console edition and you have the liberty to customize it. Another option I prefer is via touchscreen, get a huge touchscreen LCD and you now have a really huge software + hardware combo. The only drawback is the lack of physical surface contact.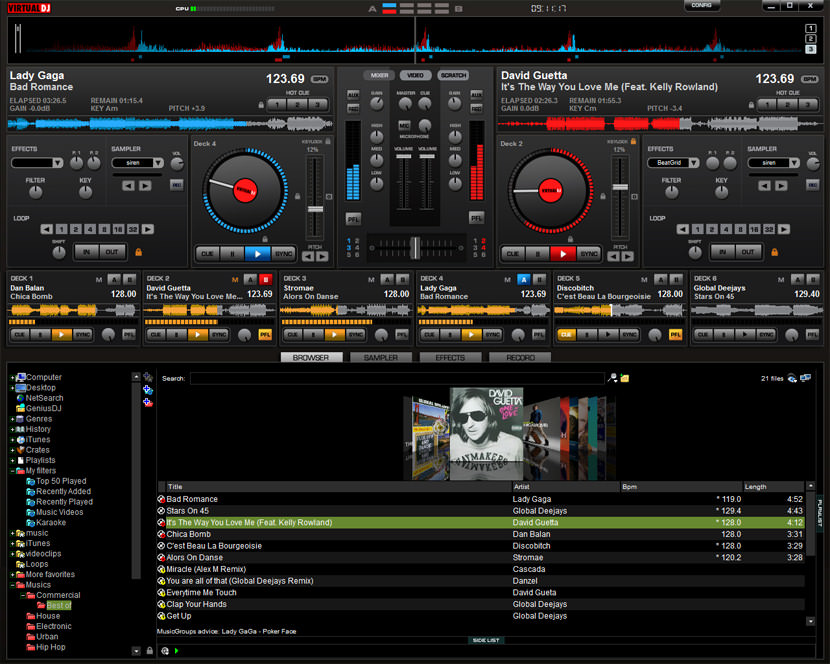 How to mix in Virtual DJ