One of the most overlooked disk improvement problem is partition alignment, just like fragmentation, the problem of inevitable degradation of the hard disk subsystem performance caused by misaligned partitions has been around for ages, yet it has not been tackled, probably due to the fact that ever increasing processing speed, memory and disk speed compensate the need to improve disk alignment issues. So, what is partition misalignment?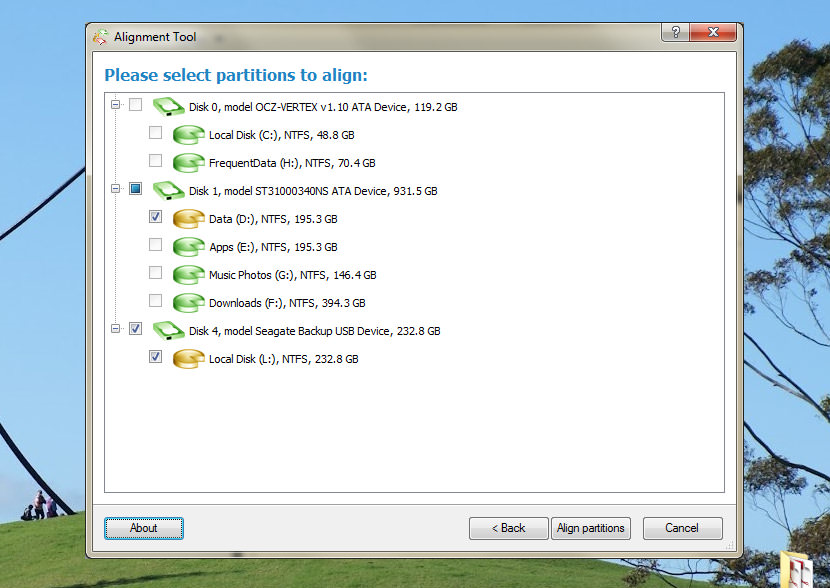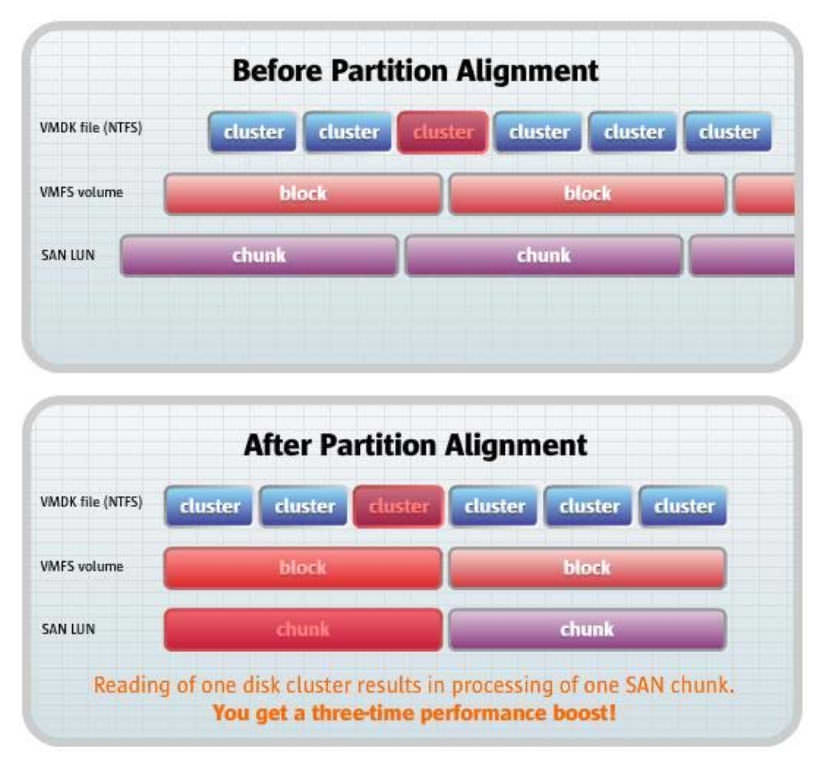 Obviously misalignment of logical partition sectors and actual physical sectors leads to redundant read/write operations, which is critical for overall performance, and with SSD, for its lifespan as well. With a reliable partition alignment tool, you can forget about these problems once and for all.
It will help you align partitions on physical and virtual disks according to internal device's geometry without affecting the on-disk data. Problem solving: Boosts performance up to 300% by aligning partitions.
Paragon Alignment Tool (Free serial number and license key till 30th June 2010) has the ability to:
Alligns partitions in a single operation
Boosts performance of disk subsystems up to 3 times
Significantly increases endurance of SSD drives
Alligns partitions inside virtual containers and the host
Alligns partitions on ultra high-capacity 4K hard disks
Who needs to realign their partitions? Not the average user.
Disk performance may be slower than expected when you use multiple disks in Microsoft Windows Server 2003, in Microsoft Windows XP, and in Microsoft Windows 2000. For example, performance may slow when you use a hardware-based redundant array of independent disks (RAID) or a software-based RAID.
How to Partition a Microsoft Windows 7 and 8 Hard Drive
It is possible to repartition your Windows 7 hard drive from within Windows 7 itself and it is a quite simple operation.
This screencast takes a look at what is involved in this quite simple procedure.
Repartitioning your hard drive is useful if you find that your computer has had its Windows installed on one large partition.
You may find that you would like to have a separate partition away from your Windows install to use as storage making things easier if you have to reinstall Windows for any reason.
One of the big plus points of storing your data like this on a separate drive is that if you ever have problems with your Windows install or the C: drive you can simple just reinstall Windows again and you will not have to worry about all you other data due to it being on a different drive (always back your data up, check out www.diypcrepairs.net and do a search for a Windows 7 back-up walkthrough).