There is a saying, the hardest thing in life in not in learning, but to unlearn. Like a cup full of water, without emptying our minds we will never be able to absorb new ideas, new methods or new concepts. This is why some people remains an idiot forever, too stupid to admit his or her mistakes, yet too lazy to take the first step of learning something new. Without further ado, here are 12 sarcastic saying you can share and tag your friends on Facebook, Twitter and Instagram.
Related Article 2019 ➤ 55 Funny Non-Swearing Insults And Sarcastic Quotes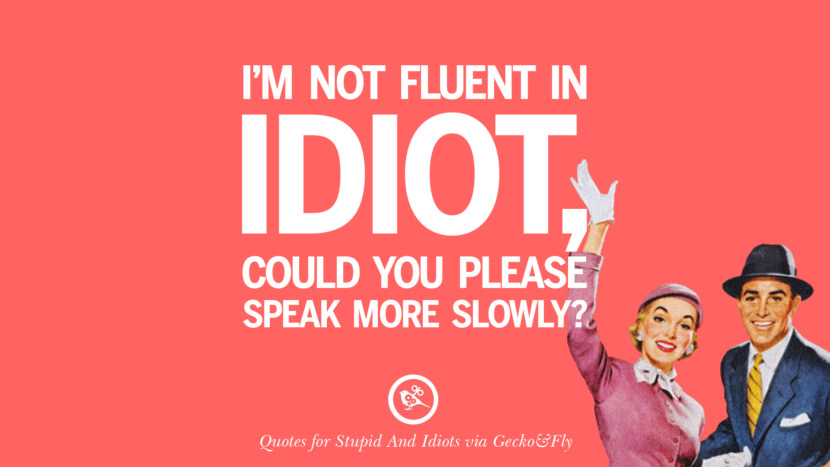 I'm not fluent in idiot, could you please speak more slowly?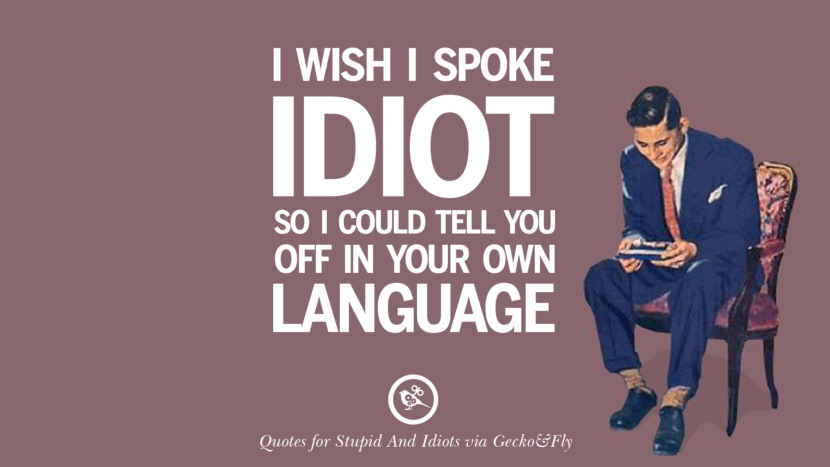 I wish I spoke idiot so I could tell you off in your own language.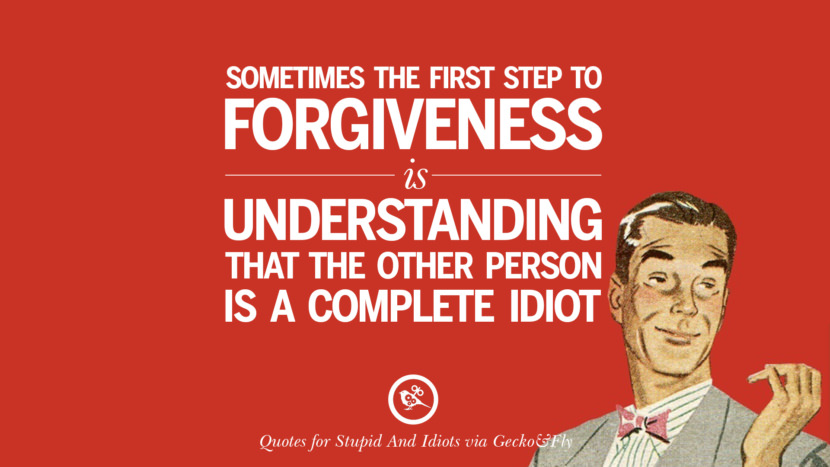 Sometimes the first step to forgiveness is understanding that the other person is a complete idiot.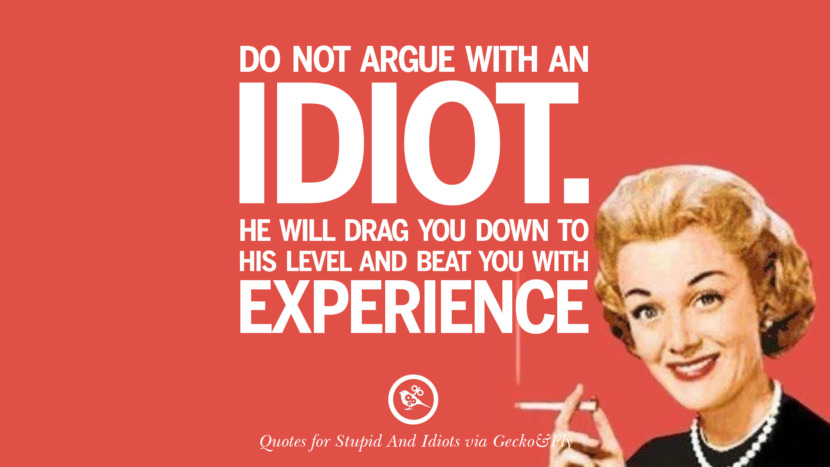 Do not argue with an idiot. He will drag you down to his level and beat you with experience.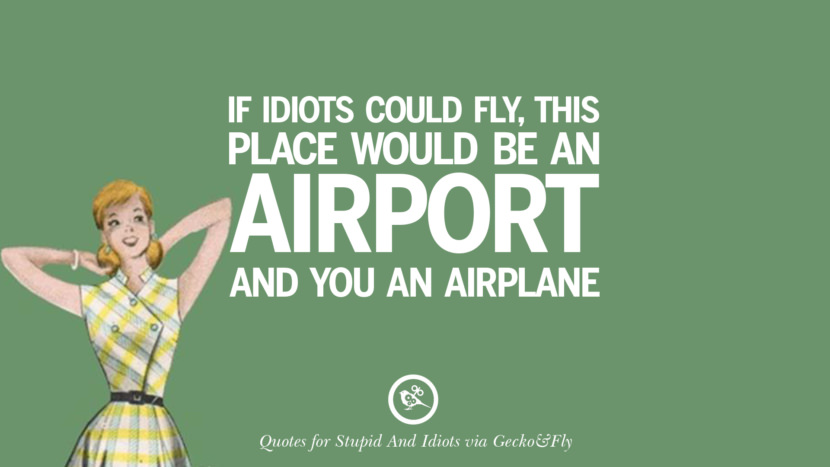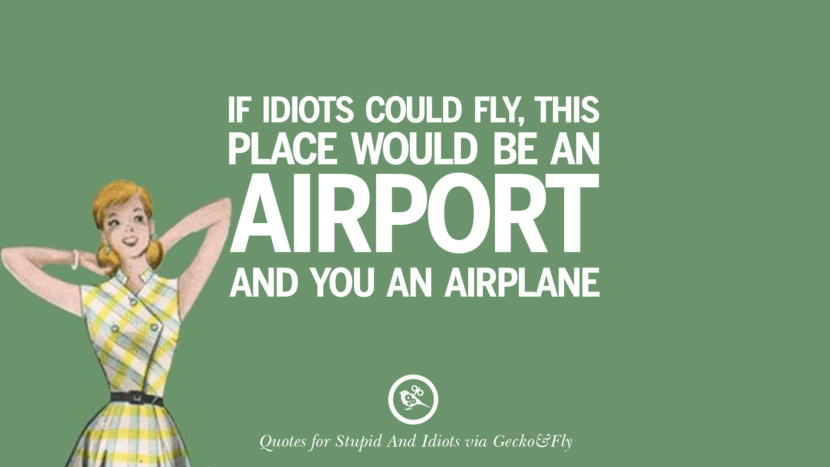 If idiots could fly, this place would be an airport and you an airplane.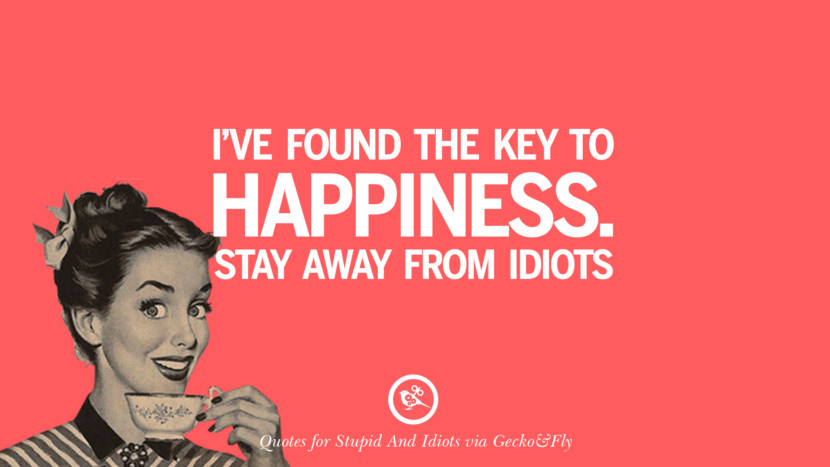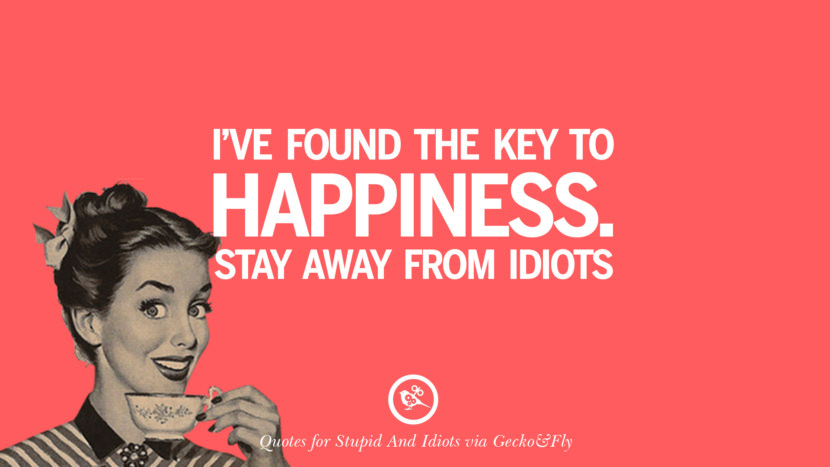 I've found the key to happiness stay away from idiots.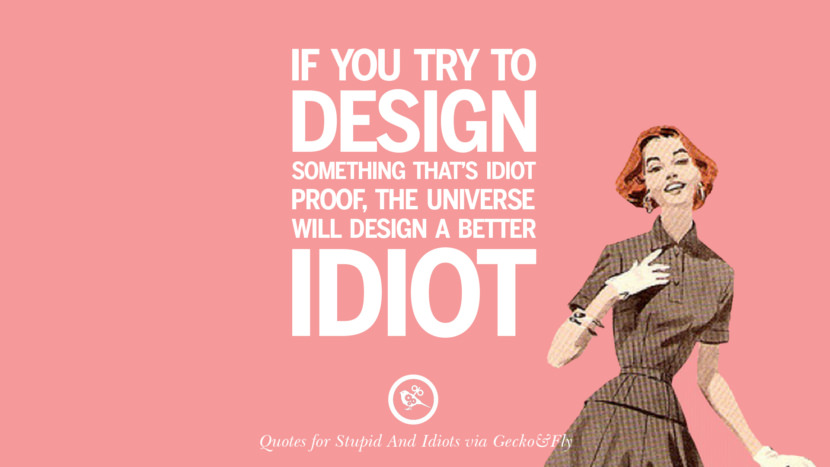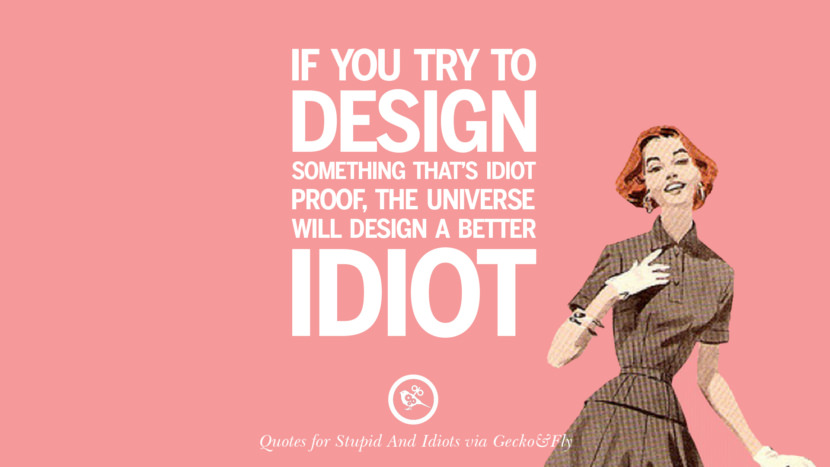 If you try to design something that's idiot proof, the universe will design a better idiot.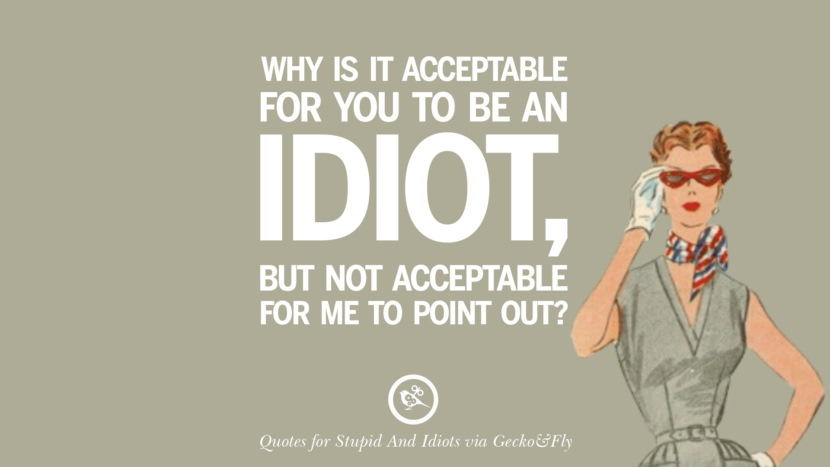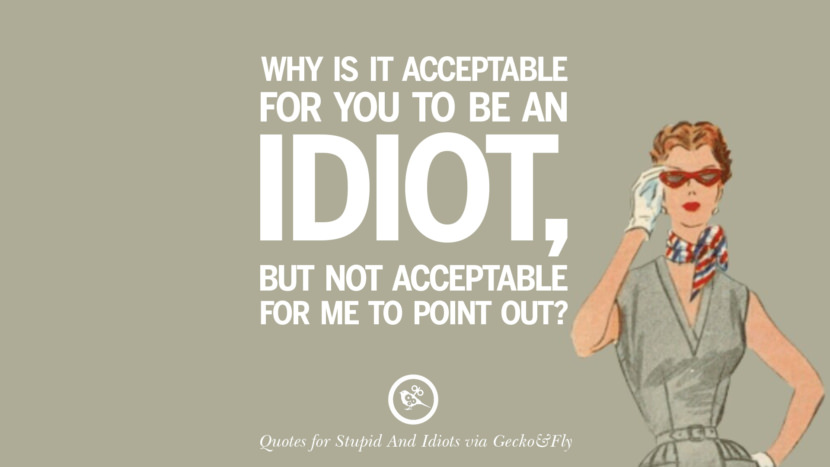 Why is it acceptable for you to be an idiot, but not acceptable for me to point out?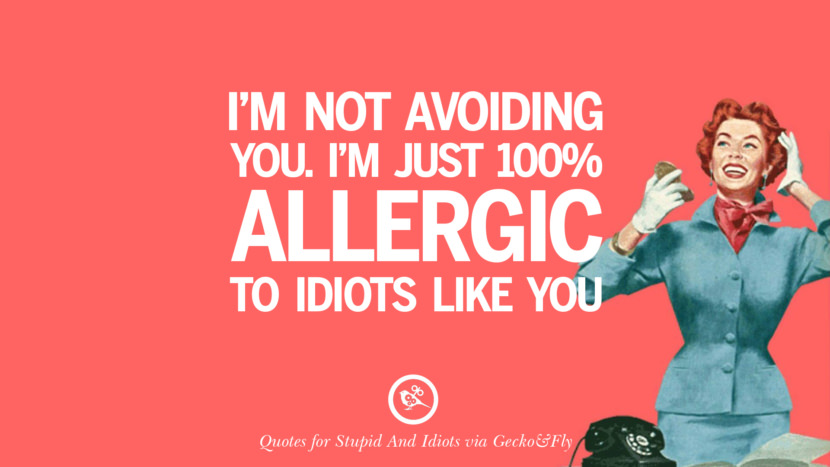 I'm not avoiding you. I'm just 100% allergic to idiots like you.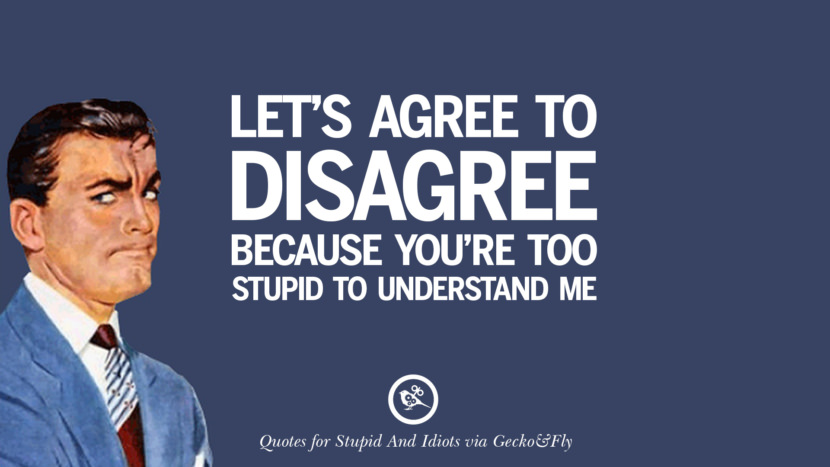 Let's agree to disagree because you're too stupid to understand me.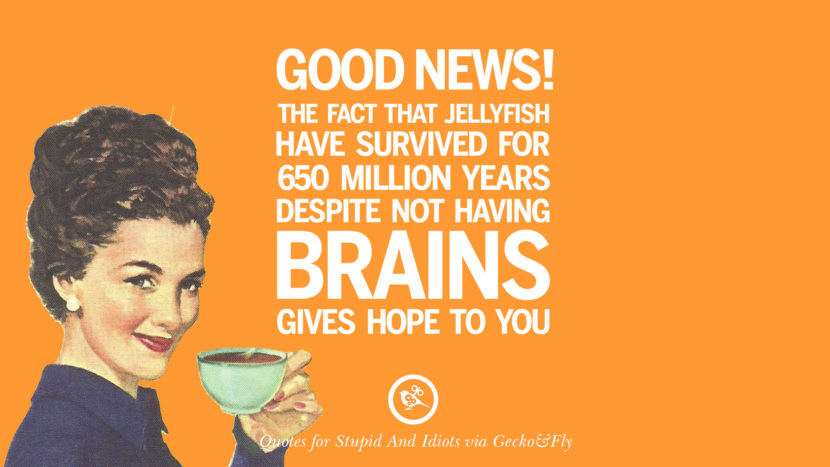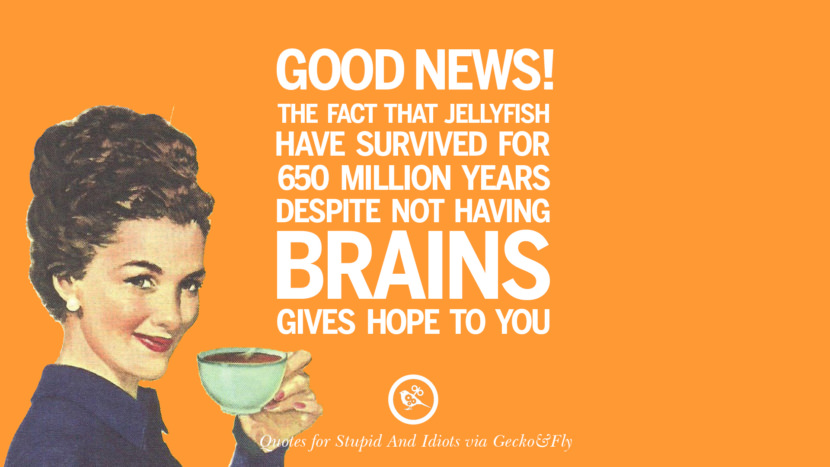 Good news! The fact that jellyfish have survived for 650 million years despite not having brains gives hope to you.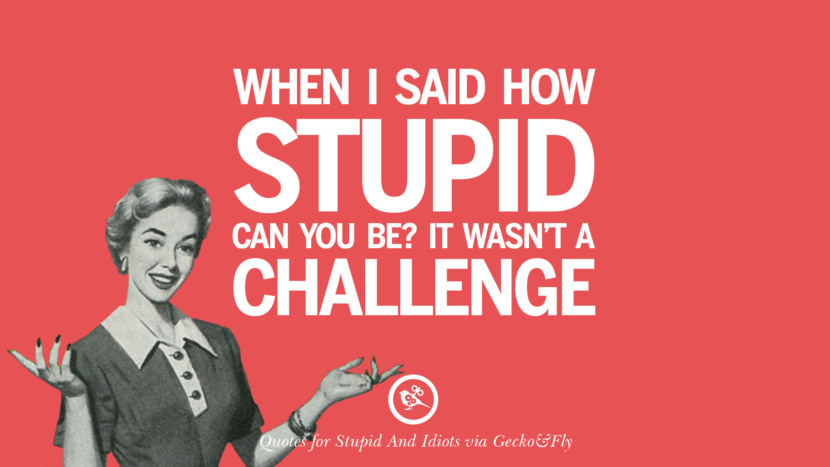 When I said how stupid can you be? It wasn't a challenge.